Brazil
This coffee is sourced from the The Cocatrel Cooperative in the Carmo De Cachoeira region of Brazil,
Rich, Sweet, & Nutty
Our Brazil Dark Roast is roasted with more intensity to develop a richer and more caramalized flavour profile, with notes of chocolate, toffee, and walnut, this one is for the more traditional coffee drinker.
Natural
The natural process requires skill and attention to get right. The ripe coffee cherry is picked and left out to ferment in the sun, turned regularly so that no mould grows. The enzymatic reactions that occur here sink right into the seed (or bean), and leave you with a coffee that's full of funkiness and complexity.
The process historically was common in places with less water available, but you'll see it all over the world these days, in producer's quests to find wild results in their lots.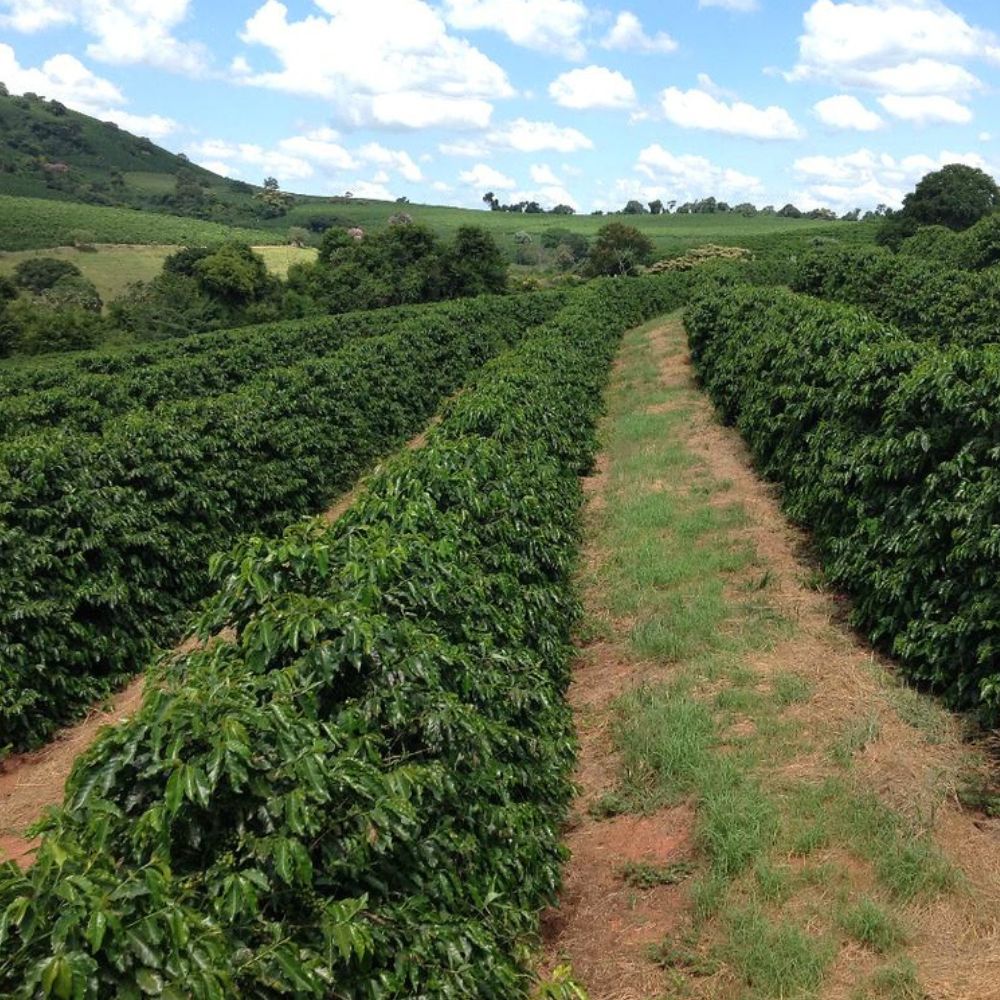 High Intensity
There will always be people who enjoy the darker style of coffee - it's up to us to give them something that tastes great, which is also responsibly sourced. Whether you're after a bit of old school coffee nostalgia, or just like darker coffee, this is the one for you.

Brew Guide

Espresso
18g in, 40g out, extracted over 27(±3) seconds.

Cafetière
1:16 ratio, steeped for 4 minutes and left to settle. No plunger needed!
See More You Might Like
We love how the world of coffee changes with the seasons. If you like this, take a look at some of our suggestions here - you might just find your new favourite.
Brewing Guides
Everyone's setup is unique, but here are some good starting points.