Coffee Subscription - Limited Time Offer!
Coffee Subscription
Sign up today to a Roaster's choice, Smooth, Fruity or Decaf subscription and get 25% off your first three bags. To get started Build your Subscription below and be sure to enter the discount code FRESHSTART at checkout!
This offer is not valid for pre-paid gift subscriptions or Subscribe & Save coffees.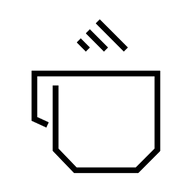 Freshly roasted, sustainably sourced coffees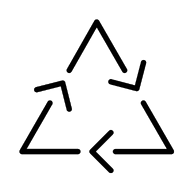 Letterbox-friendly, home recyclable packaging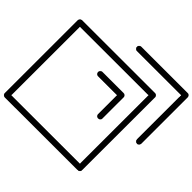 Pause, reschedule or cancel at any time
Of course, as well as starting your own coffee subscription, you can arrange to send 3, 6 or 12 months of coffee to the coffee lover in your life.

It's really easy to get started - just choose 'it's a gift', and fill out their shipping details at checkout. With postcards for each of our coffees included in letterbox-friendly packaging, a Gift Subscription makes the perfect present.

Want it to start on a certain date or leave a message? Just let us know by replying to your order confirmation email - we'll take care of the rest.
No problem! Our coffee subscriptions are totally flexible, so you can change yours to work the way you want it to.

To manage your subscription, just head to My Subscriptions. From there, you can pause, reschedule or cancel. Need to do something more complicated? Just drop us a message at help@rountoncoffee.co.uk - we're always happy to help.
It's up to you! We have a range of coffee subscriptions to suit all tastes:

Roaster's Choice: our expert roasters get their heads together and decide on the coffee they're enjoying most at the moment. There'll be a range of coffees to try; from bold and rich; fruity and funky, and everything in-between. There will sometimes even be exclusive subscription-only coffees that you won't find anywhere else on our site!

Fruity: these are coffees that really push the boat out when it comes to flavour. Expect bright, juicy notes, funkiness and pronounced acidity. Lots of these coffees will be from Africa, but with a fruity coffee subscription, there are surprises around every corner!

Smooth: a more traditional style of coffee, packed full of chocolately notes, nuttiness and with smooth bodies. Look out for some of our staple blends, and balanced coffees from Central and South America.

Decaf: we take our decaf very seriously, with all of the flavour and none of the caffeine. Our decaf is a two star Great Taste Award winner, so it's the perfect option to keep you going!
Postage is totally free with our coffee subscriptions! What's more, all of our deliveries are super speedy and Tracked with Royal Mail.

If you're going for a 250g bag, your coffee will be popped straight through your letterbox, so there's no need to wait around at home. All of our packaging is home recyclable and carbon-neutral, so your coffee does good as well as tastes good!
With options from espresso grind all the way to cafetiere, there's a grind option for all brewers out there. Of course, if you're grinding fresh coffee yourself, there's whole bean too.

Want to upgrade your coffee and start grinding your own? Take a look at our home grinders here.