Contact Us
Today!
For more information and to get a bespoke quotation for your business, just hit the enquiry button above and send us an email, or call us directly on 01609 882984.
Dynamic Milk Assist
WMF 1500 S+
Innovative Dynamic Milk Assist technology ensures the constant high quality of all milk drinks. Using state-of-theart sensors, it continuously monitors the temperature in the cooler and the milk flow in the machine. Based on these values, it regulates factors like the pump speed to create perfect milk foam of the pre-selected consistency. In addition, Dynamic Milk Assist can also detect when the milk level is empty, even in bag-in-box systems.
Enquire now for a free flexible quote for your business.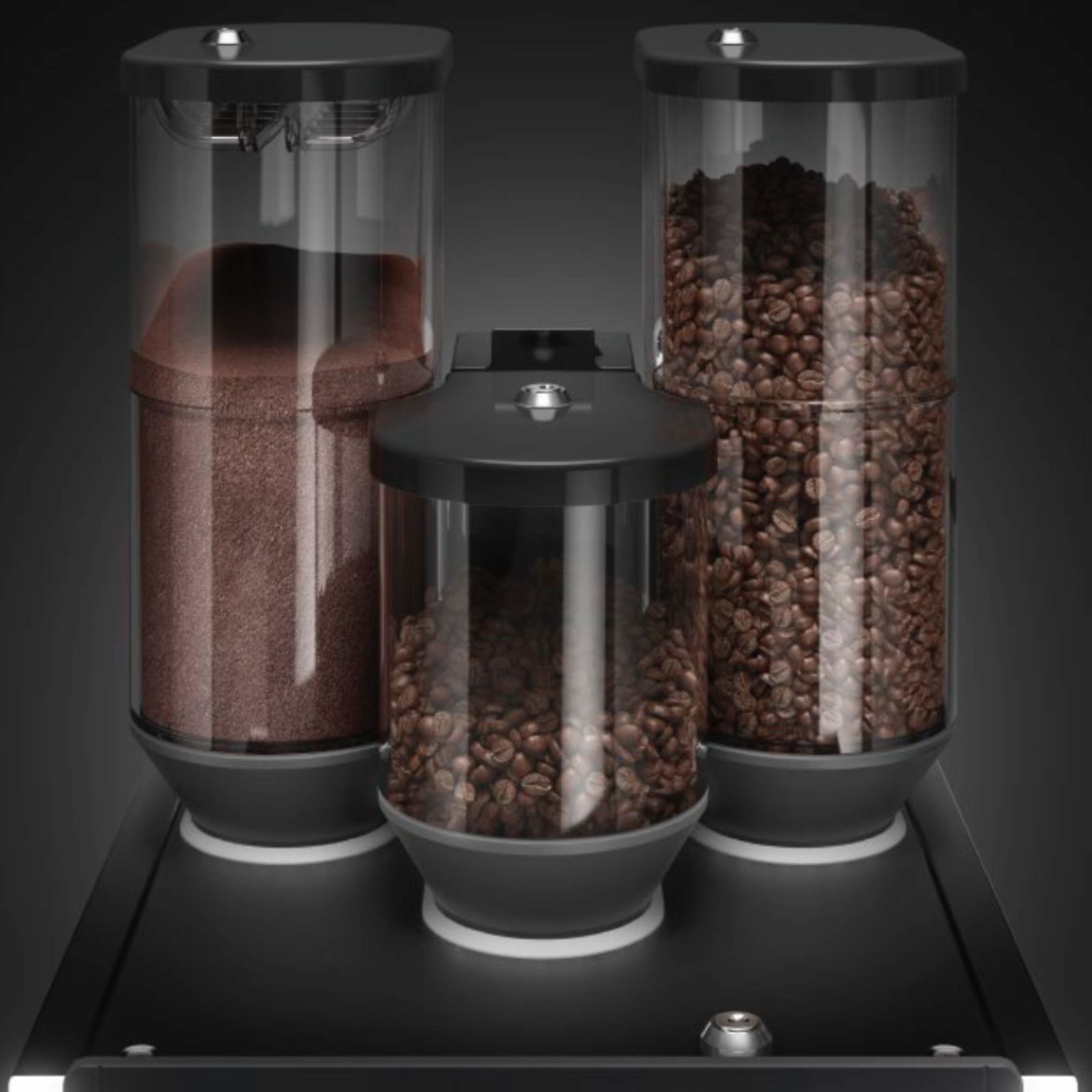 Flexible Hopper Configuration
WMF 1500 S+
For maximum variety, the up to three hoppers of the WMF 1500 S+ offer you a choice of up to 2 types of coffee beans, chocolate powder or twin toppings. Machines also provide the option of using the manual insert for ground coffee, for example for preparing decaffeinated coffee. The bean hoppers on the left and right can hold up to 1100 g of beans, and the central one has a 700 g capacity, while the powder hopper can hold up to 2000 g of powder. To optimize their visual impact, the hoppers share a coordinated design and each comes with a lockable lid. What's more, they are removable and dishwasher-safe for easy cleaning.
Enquire now for a free flexible quote for your business.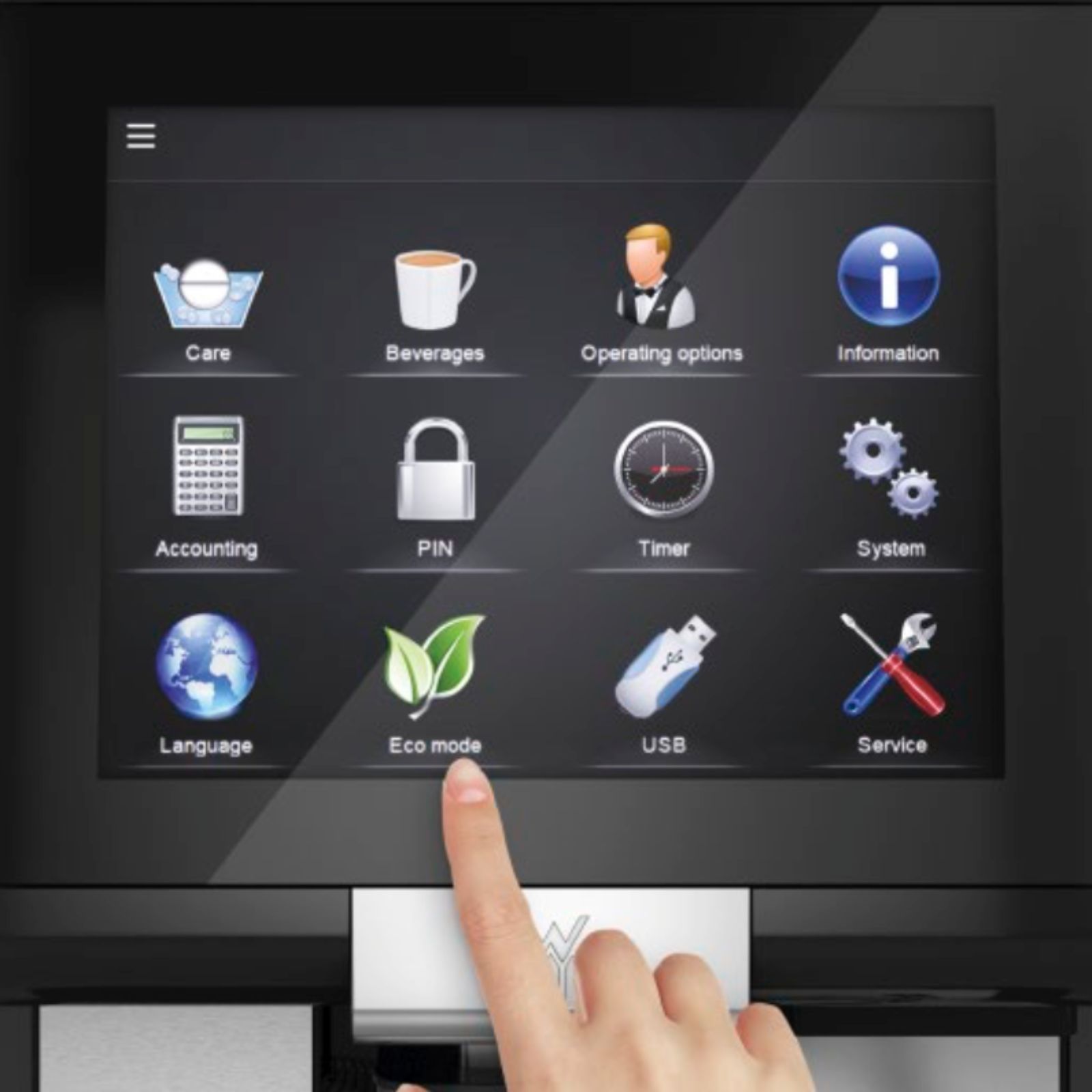 10" Colour Touch Display
WMF 1500 S+
The WMF 1500 S+ immediately invites interaction with its attractive 10" colour touch display, featuring realistic product depictions and individual colour worlds. Navigation is intuitive, using familiar touch and swipe menus, with both served and self-service modes available. Perfect for presenting nutritional information, the display can also be used to show videos, for example to promote special offers at certain times of day.
Enquire now for a free flexible quote for your business.
| Daily Output | Power Supply | Outer Dimensions (w/h/d) | Water tank | Empty weight (configuration dependant) |
| --- | --- | --- | --- | --- |
| Up to 180 Cups | 2.75 - 3.25 kW / 220 - 240 V | 325 / 706 / 590 mm | Water tank (approx. 4.5 l) or fixed water supply | Approx. 37 kg |
Related Products
Still looking for the perfect machine? Here are some more options that might be the perfect fit.