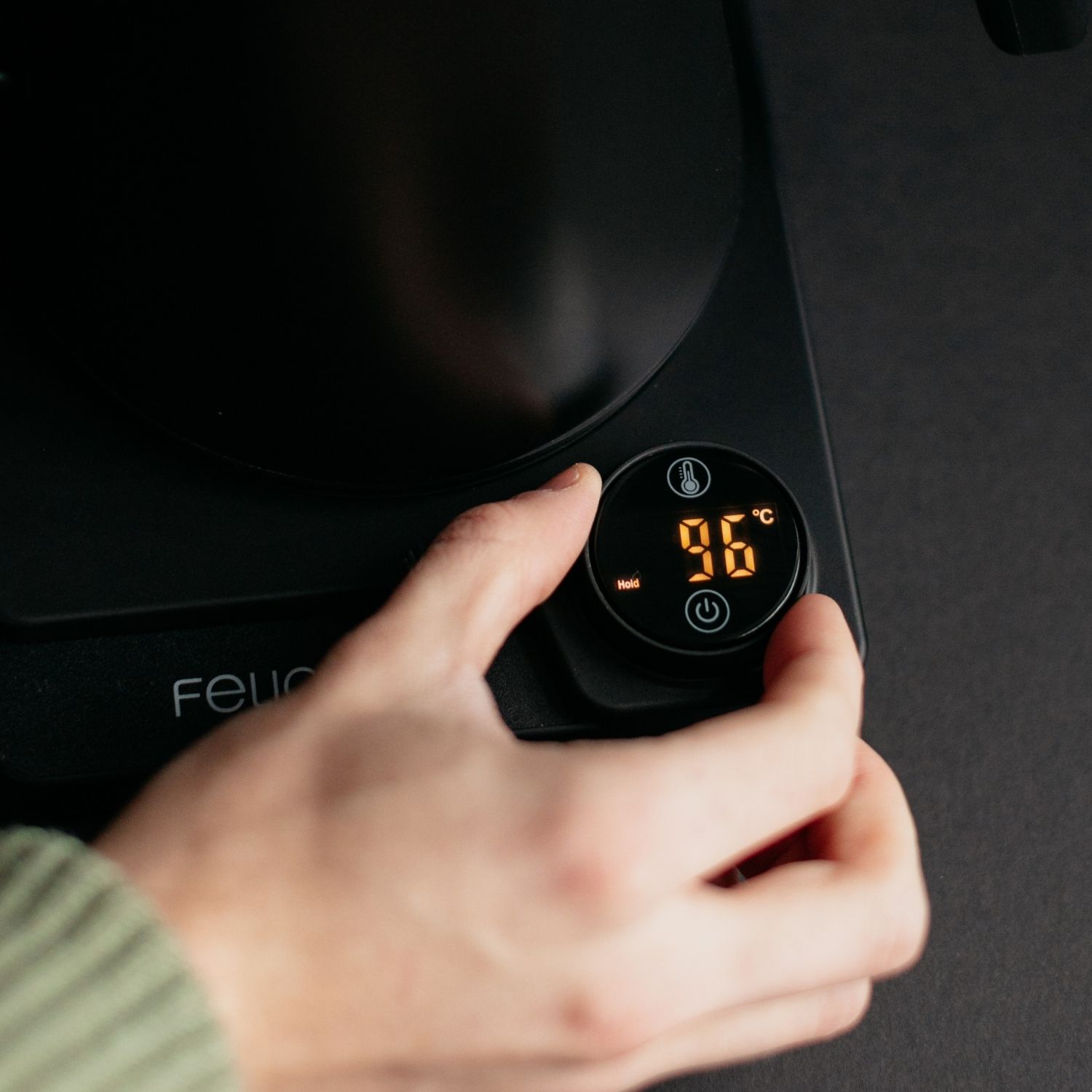 Multi-function Control Button
FELICITA SQUARE
Control temperature for a range of different brewing applications - from boiling water, to lower temperatures for the brewing of delicate teas etc.

Hold temperature for up to 60 minutes, and set to Celsius or Farenheit.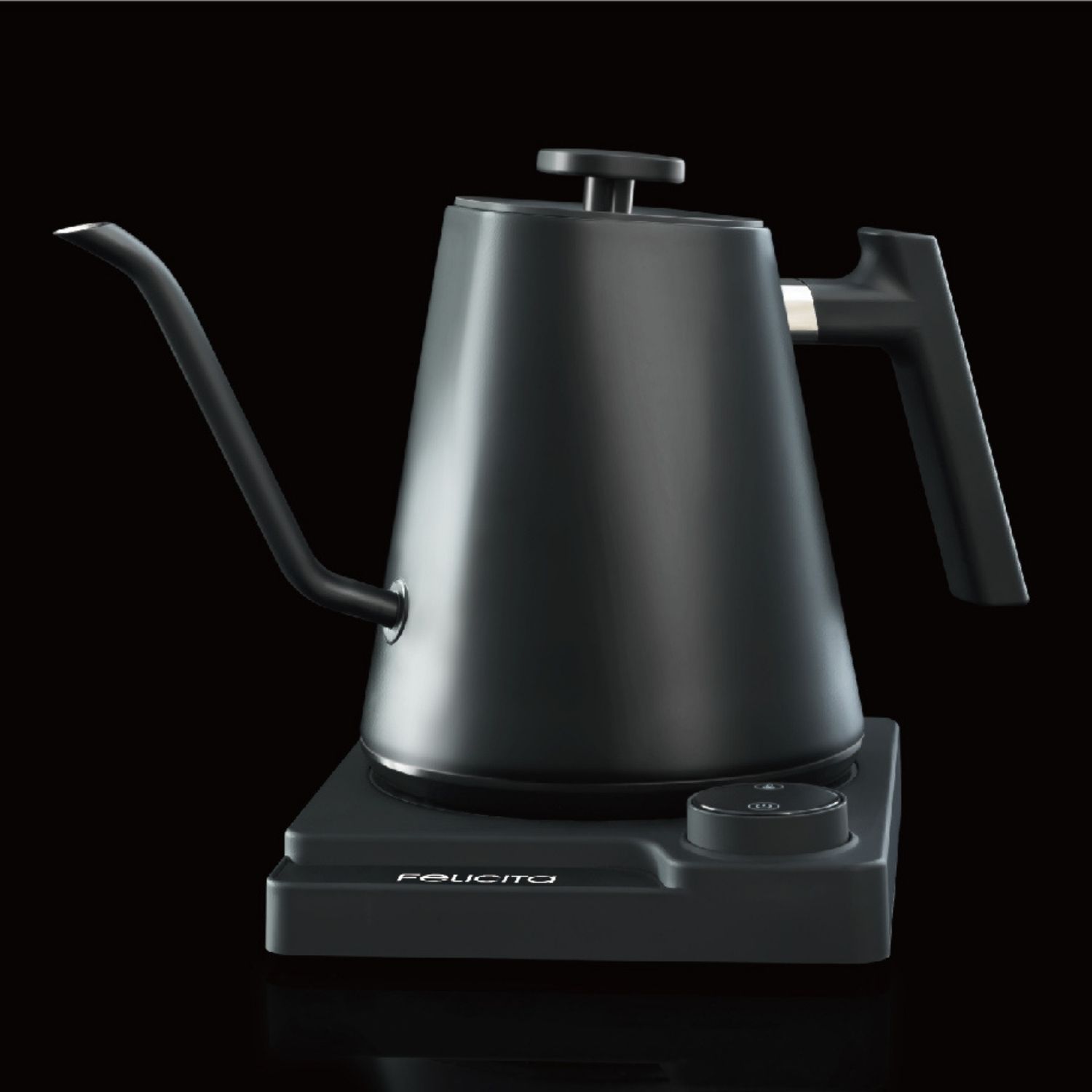 Accurate Gooseneck Pouring
FELICITA SQUARE
Accurtate Pouring

A solid gooseneck kettle ensures that you can pour your water with accuracy, brewing your coffee to be as delicious as possible.

Control your flow rate with the Felicita Square, and experience your coffee at its very best.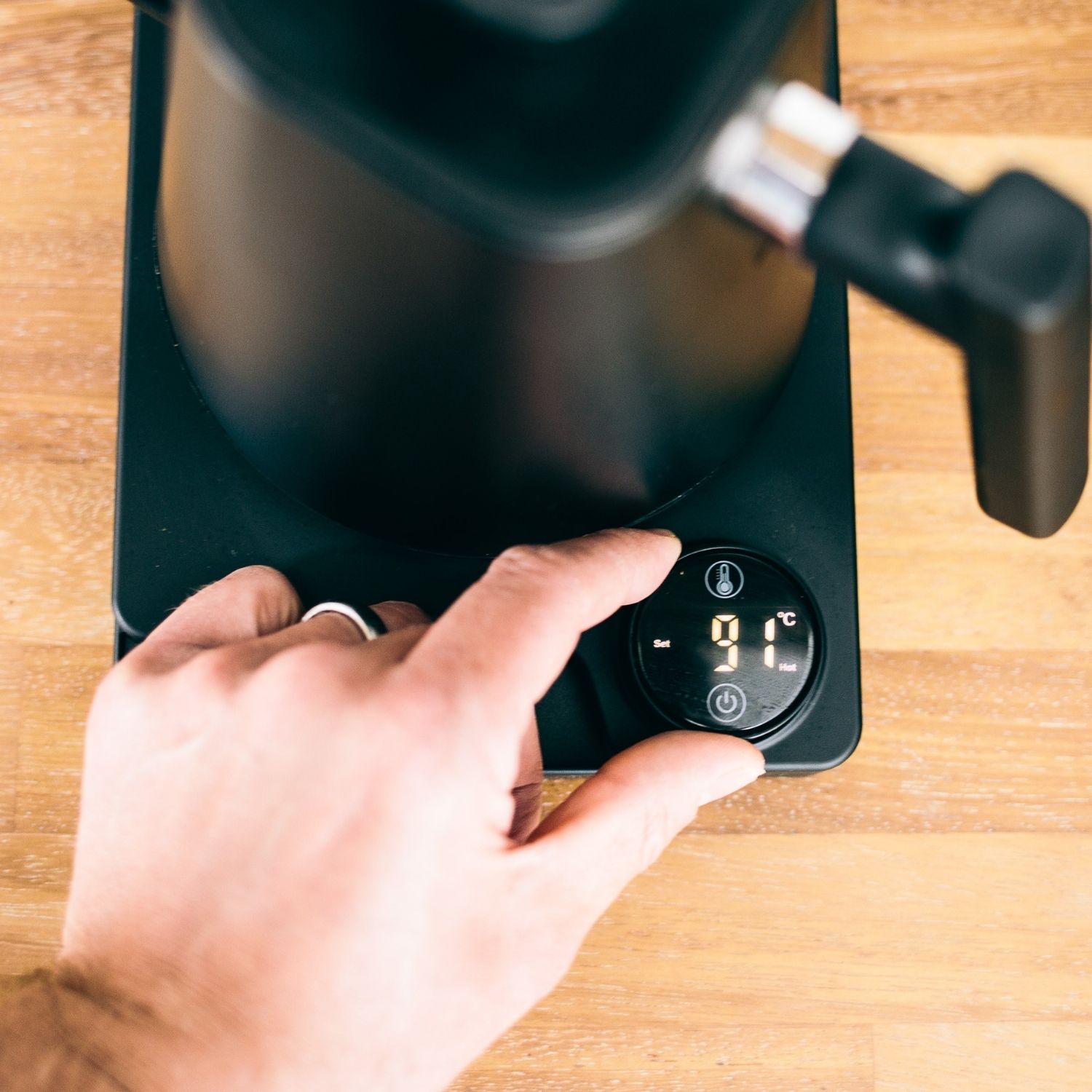 Specification
FELICITA SQUARE
Weight - 1.1kg
Dimensions (h x w x d) - 30 x 19.3 x 20cm
Colour - Black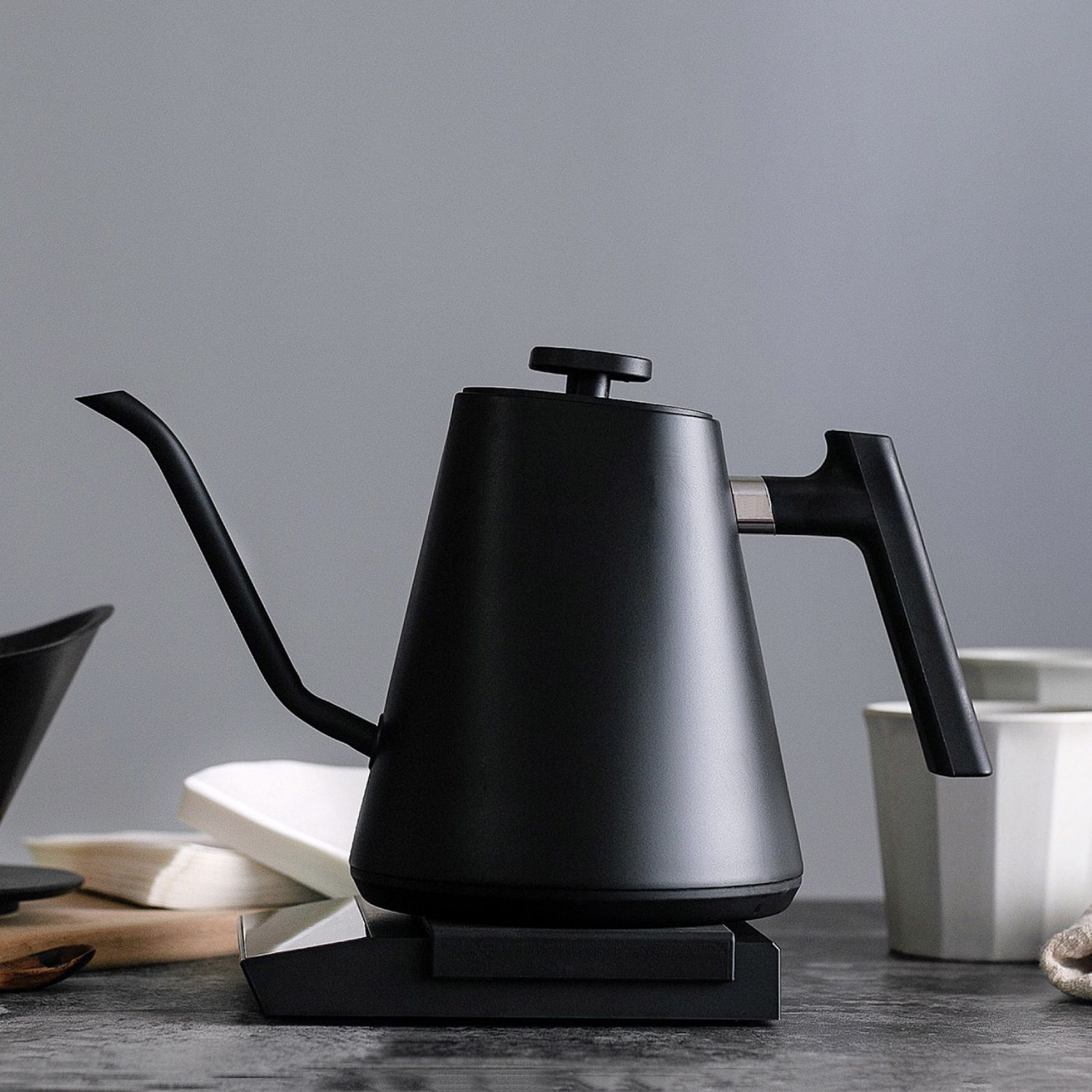 Quality & Reliability
FELICITA SQUARE
Like all of the Felicita range, the Square Kettle offers high-grade build quality and impactful design.

With an easy-grip handle, the Square Kettle is also a joy to use, whilst being a great addition to a home brewer's setup.
You Might Like
Need some more inspiration? Look no further - here's some of the gear that we personally couldn't live without.