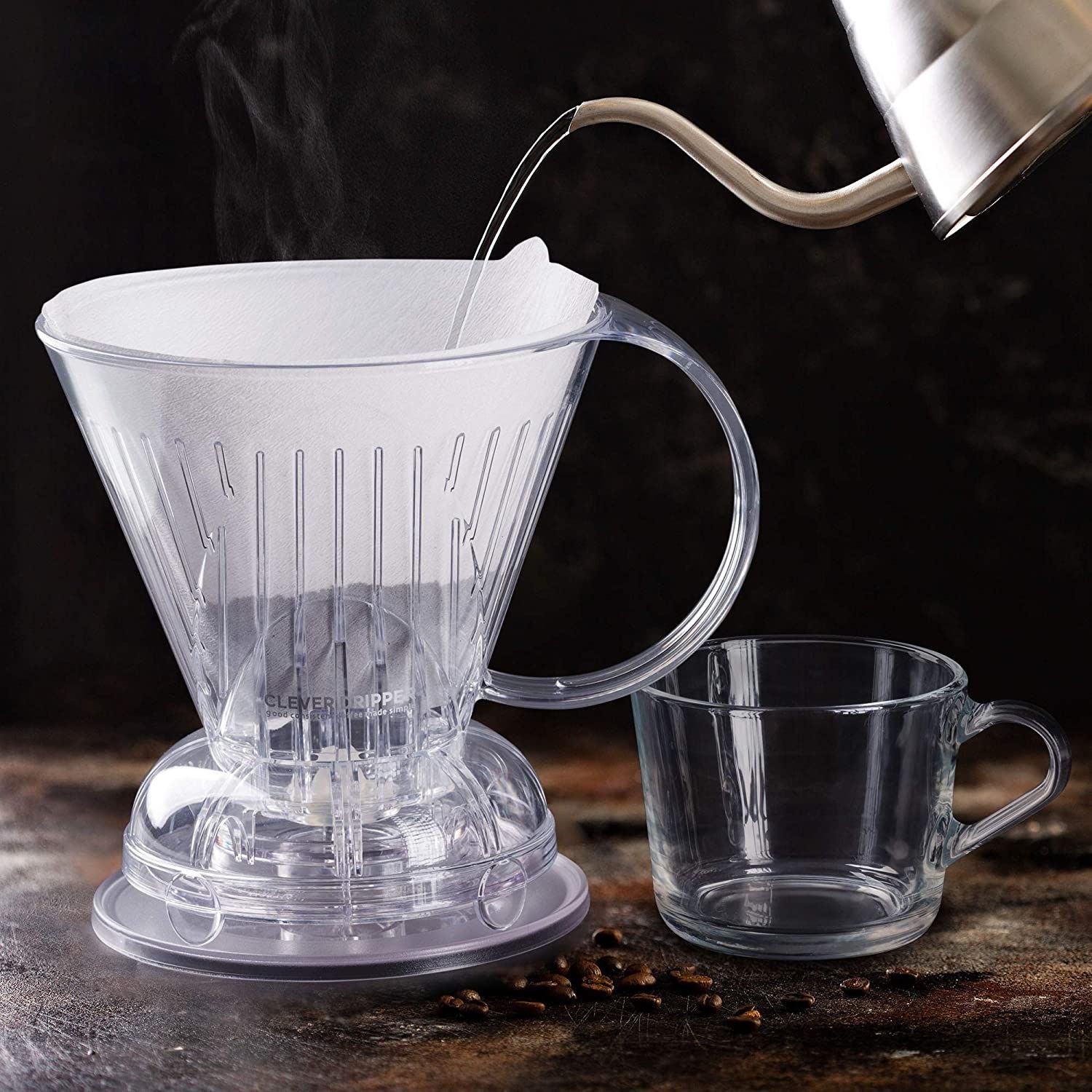 Brew Guide
How To Use Your Clever Coffee Dripper
Pre-wet your filter paper.
Add your water and coffee- steeping for as long as your recipe suggests.
When ready, give the grounds a stir, wait 30 seconds for them to settle.
Place the Clever Dripper on the top of your cup.
When it hits the top of the cup, the valve at the bottom opens up and your coffee starts to draw down through the filter.
Clever, right? Enjoy!