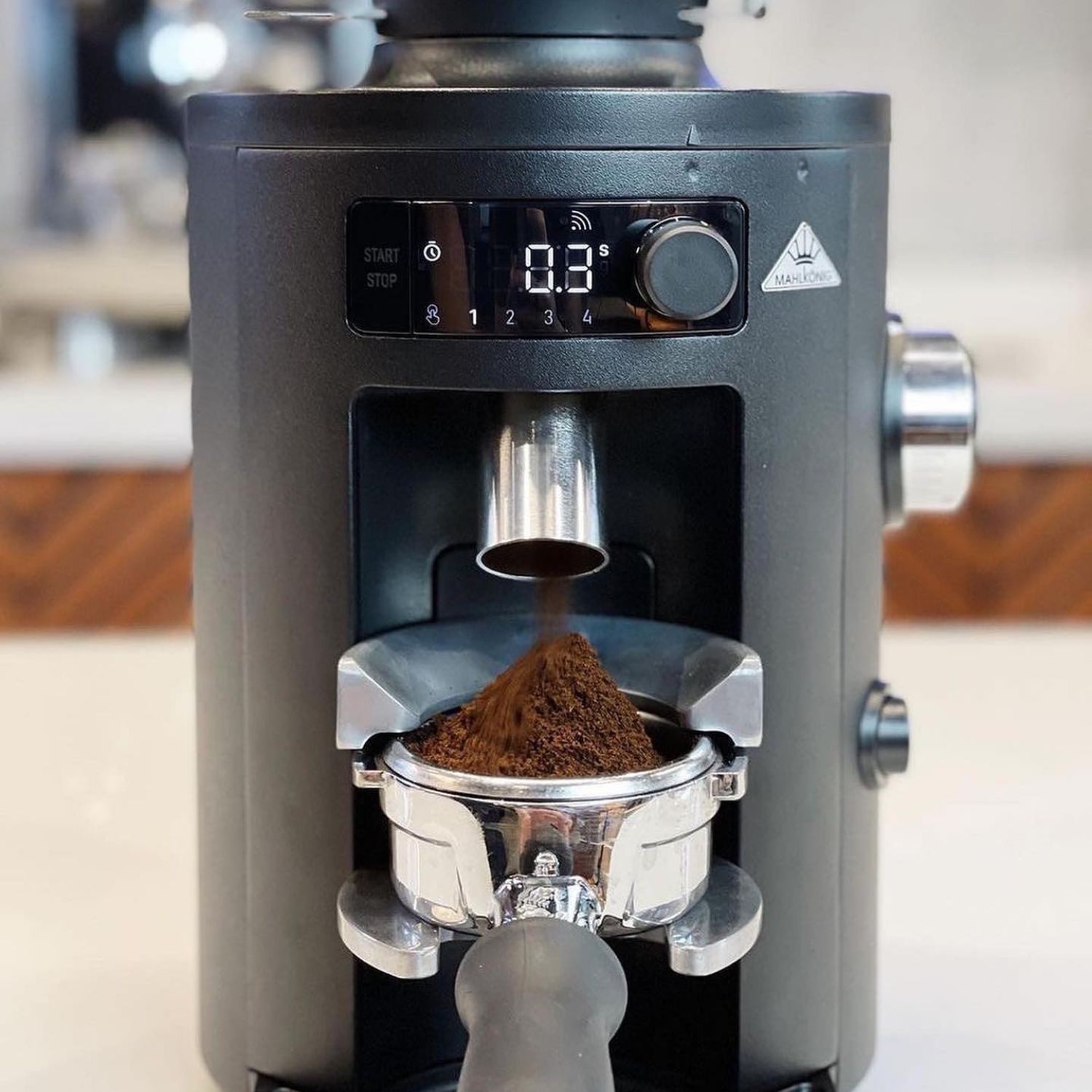 Allround Home Grinder
Mahlkönig X54
With a stepless adjustment wheel, you can control the precise settings of the X54 from espresso, all the way to coarse cafetiere grind coffee.

The premium multifunctional LED display allows you to easily make adjustments, and with 4 timer presets and manual mode, you can save your favourite settings with ease.
Expect the same durable quality as Mahlkönig's professional range, with a motor equipped to give you over 25,000 shots.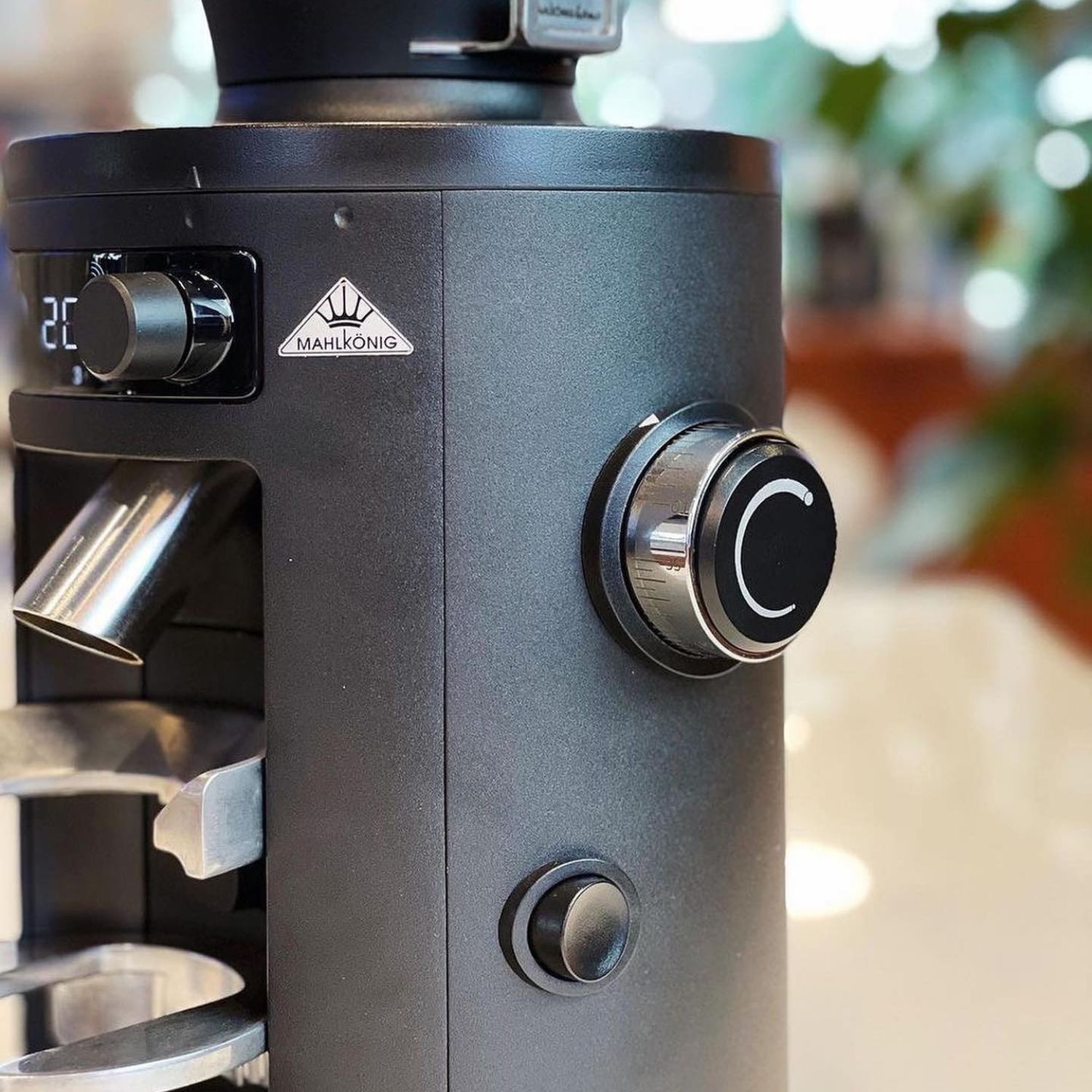 Technical Specification
Mahlkönig X54
Burr diameter: 54 mm
Burr material: Special steel
Average grinding capacity: approx. 1-2.8 g/s
Bean hopper capacity: approx. 500 g
Dimensions (w x h x d): 19 x 42.5 x 28 cm
Net weight: 5.1 kg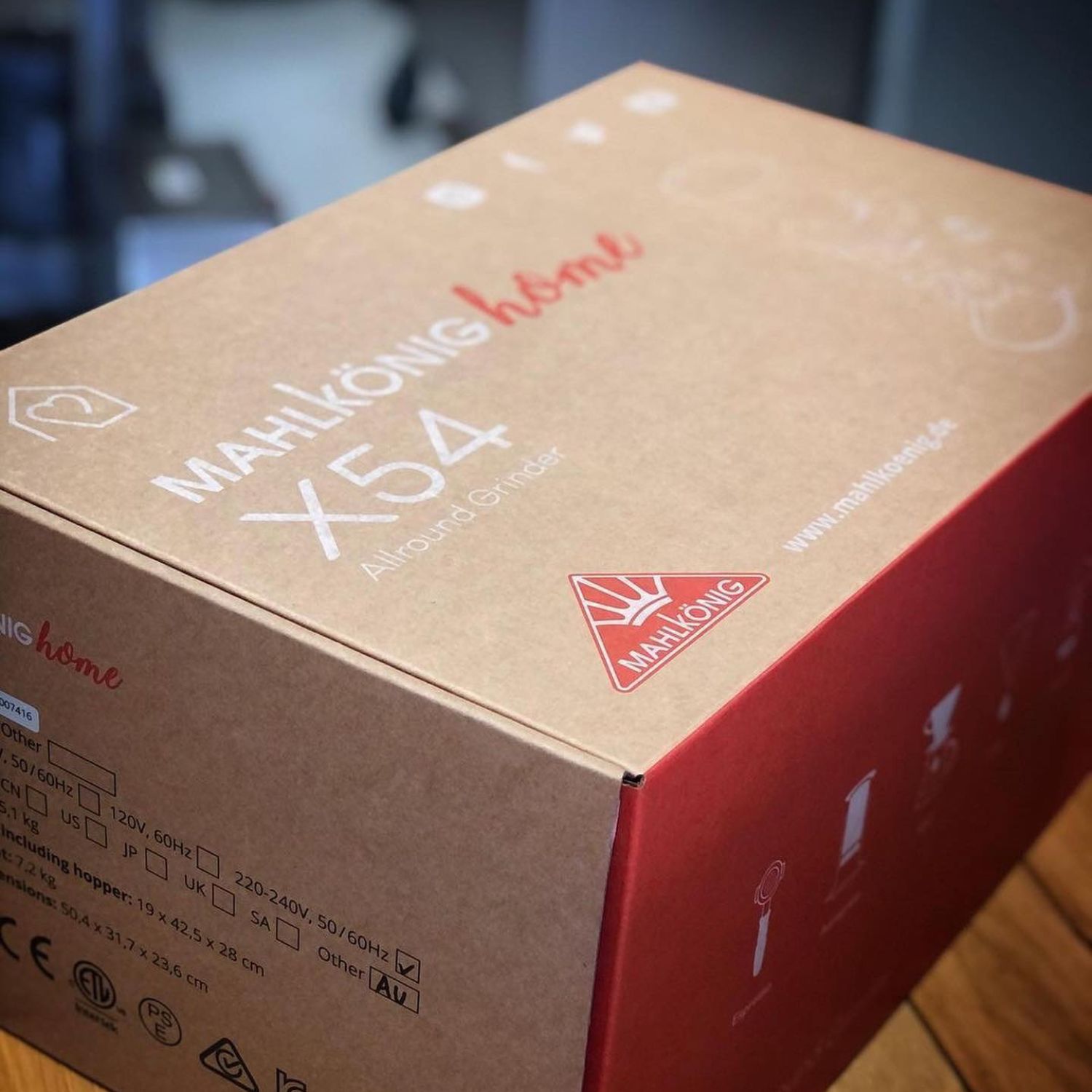 Included Equipment
Mahlkönig X54
With your Mahlkönig X54 purchase, you'll receive:

The Mahlkönig X54 allround home grinder, a stainless steel cup to catch your filter-grind coffee, and 2 swappable fronts for the grinder. These fronts allow you to either hold a portafilter or grind directly into your stainless steel cup.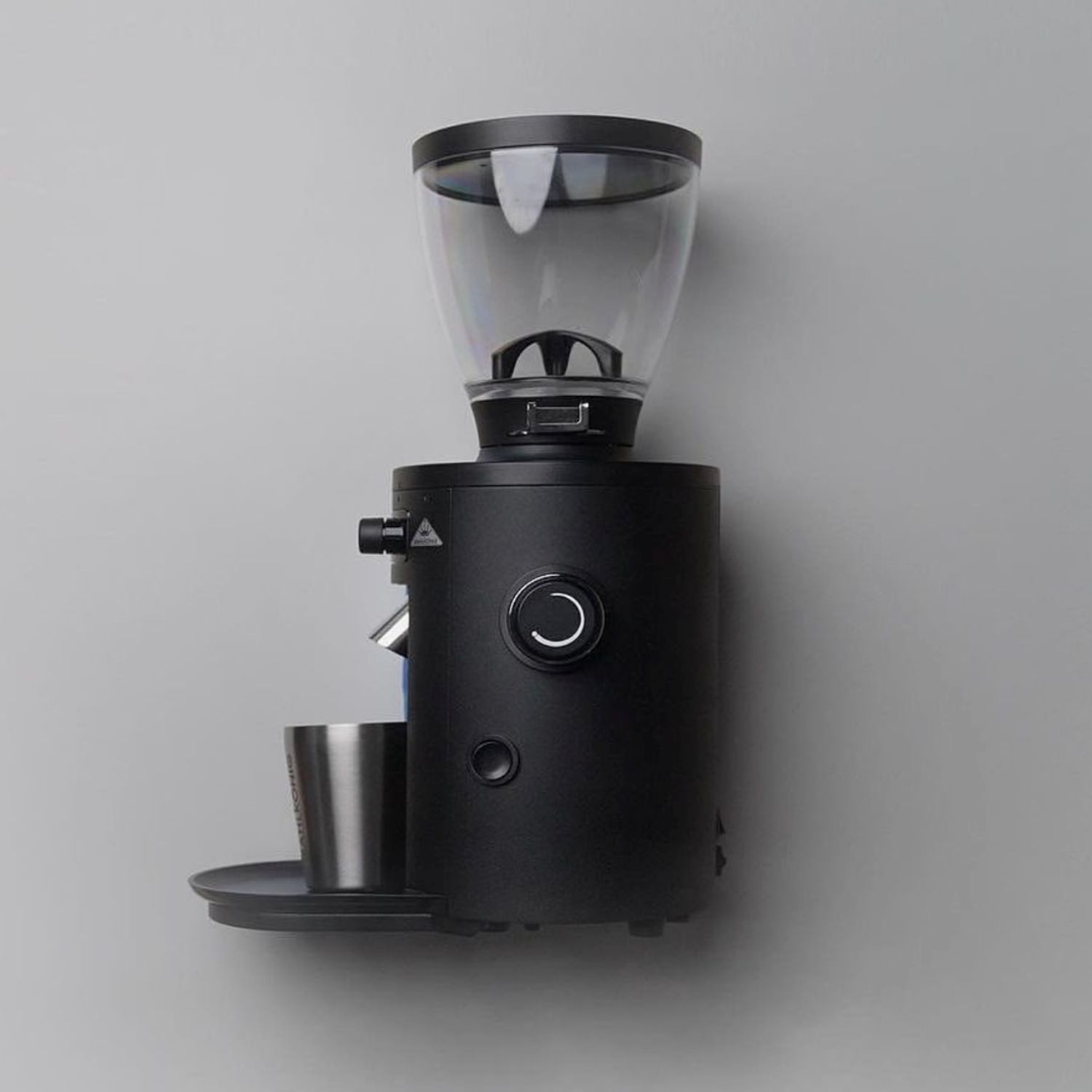 Features
Mahlkönig X54
Allround grind size scale with step-less adjustment for precise grind settings to fit many brewing methods, from fine espresso to coarse French press
54 mm special steel burrs for even particles and a top taste experience
Easily swappable fronts for on-demand filter or espresso grinding
Premium multifunctional LED display with 4 timer presets and manual mode
Multifunctional push-& turn button
Durable motor with a lifetime of more than 25.000 shots
Optimised acoustics for a grinding sound below 70 dB(A)
Bean hopper with enhanced durability
You Might Like
Still browsing? Check out some of our suggestions here for a grinder to transform your coffee corner.