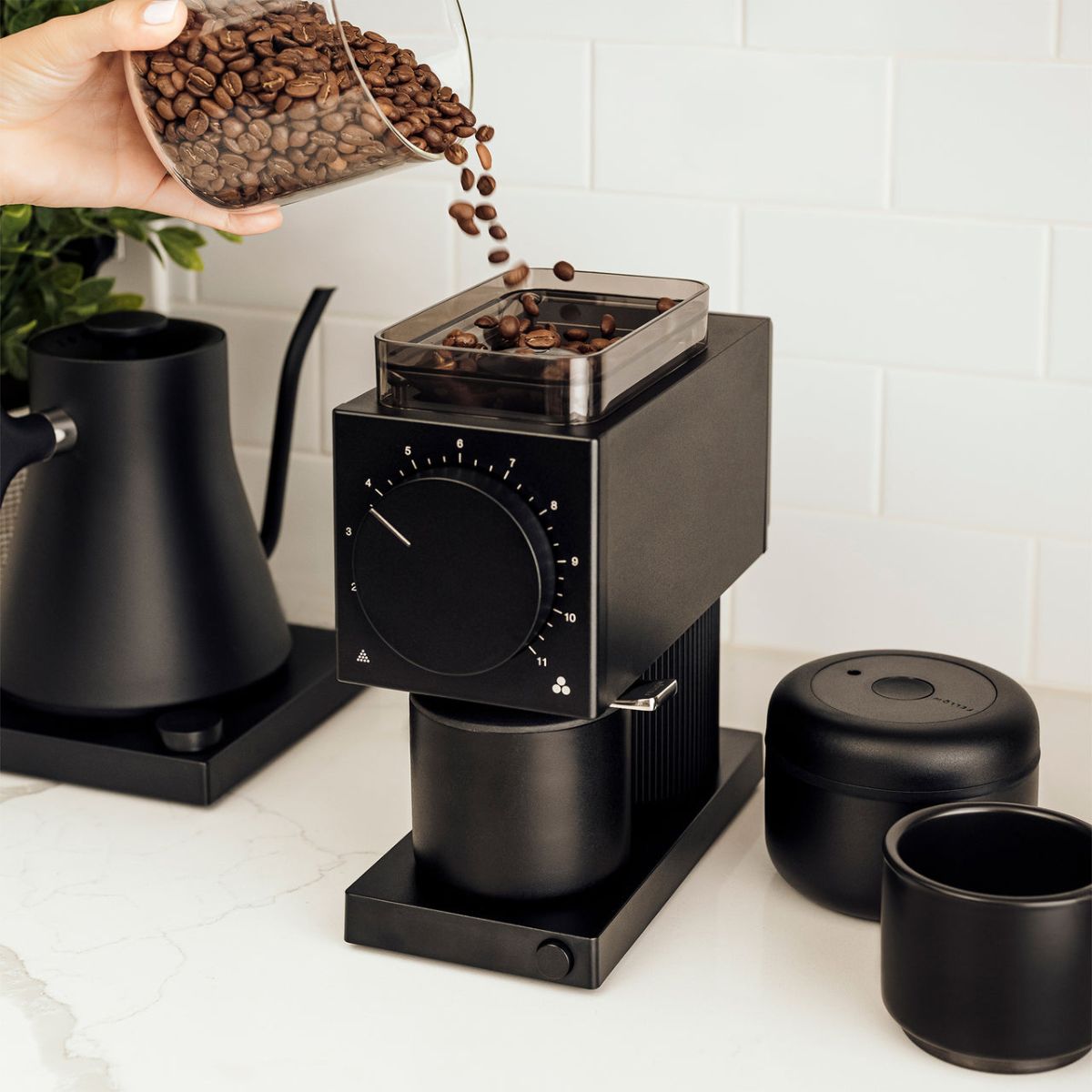 Features
FELLOW ODE GEN 2
- New best-in-class Gen 2 Brew Burrs
- New anti-static technology for less grind mess
- New 100 gram capacity
- New load bin design for smoother bean feeding
-31 grind settings and guide
- Quiet grinding and automatic stop
- Single dose loading for maximum freshness
- Low grind retention
- Magnetically aligned catch with easy pour fins
- Grinds knocker
- Compact footprint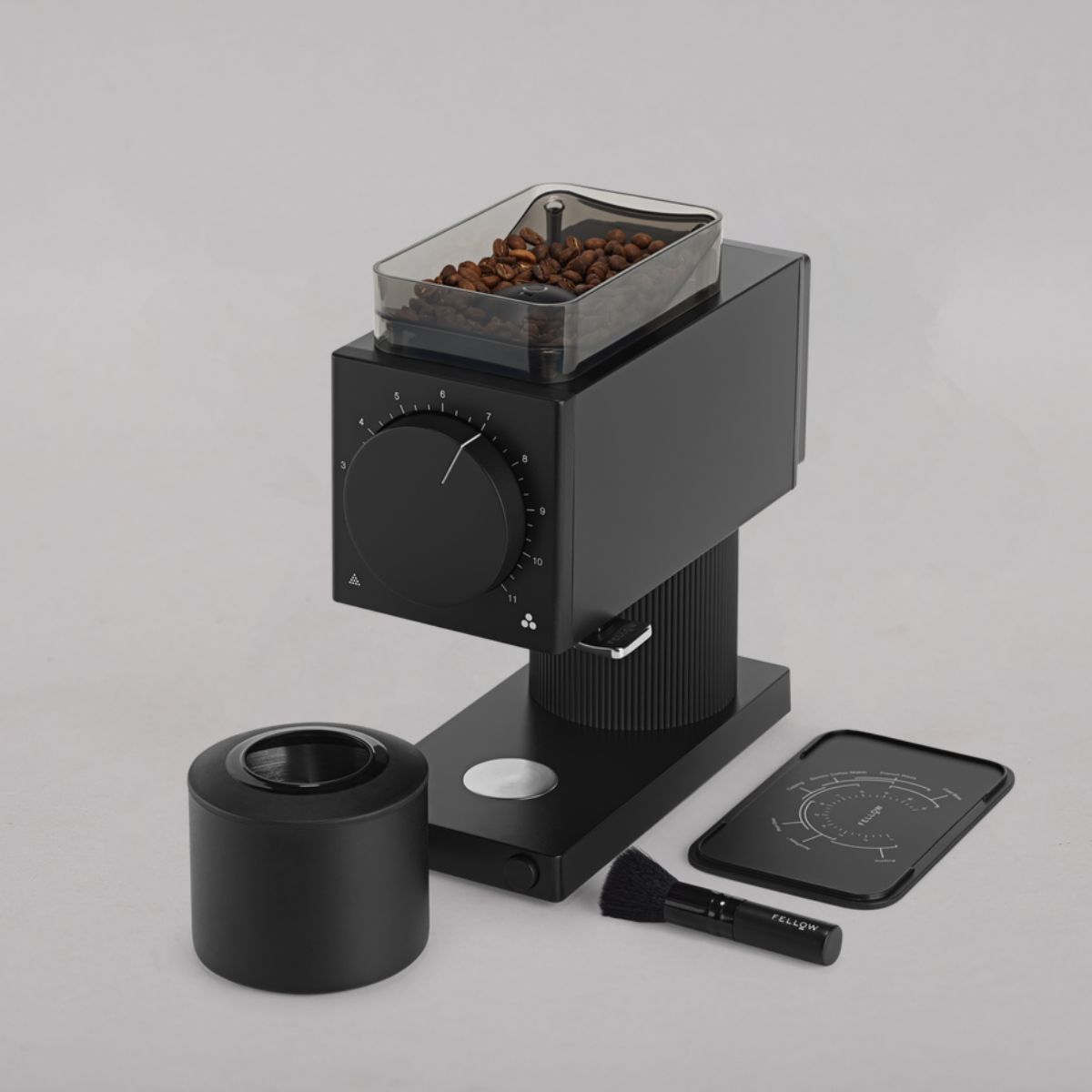 Specification
FELLOW ODE GEN 2
- Dimensions: 239 mm x 105 mm x 248.3 mm
- Weight: 4.6 kg/10.14 lbs
- Grinds capacity: 100 g
- Cord length: 1 m
- Power: 120V~, 140W, 1.3 A, 50-60Hz
- Materials: Aluminum body, plastic load bin and base, stainless steel burrs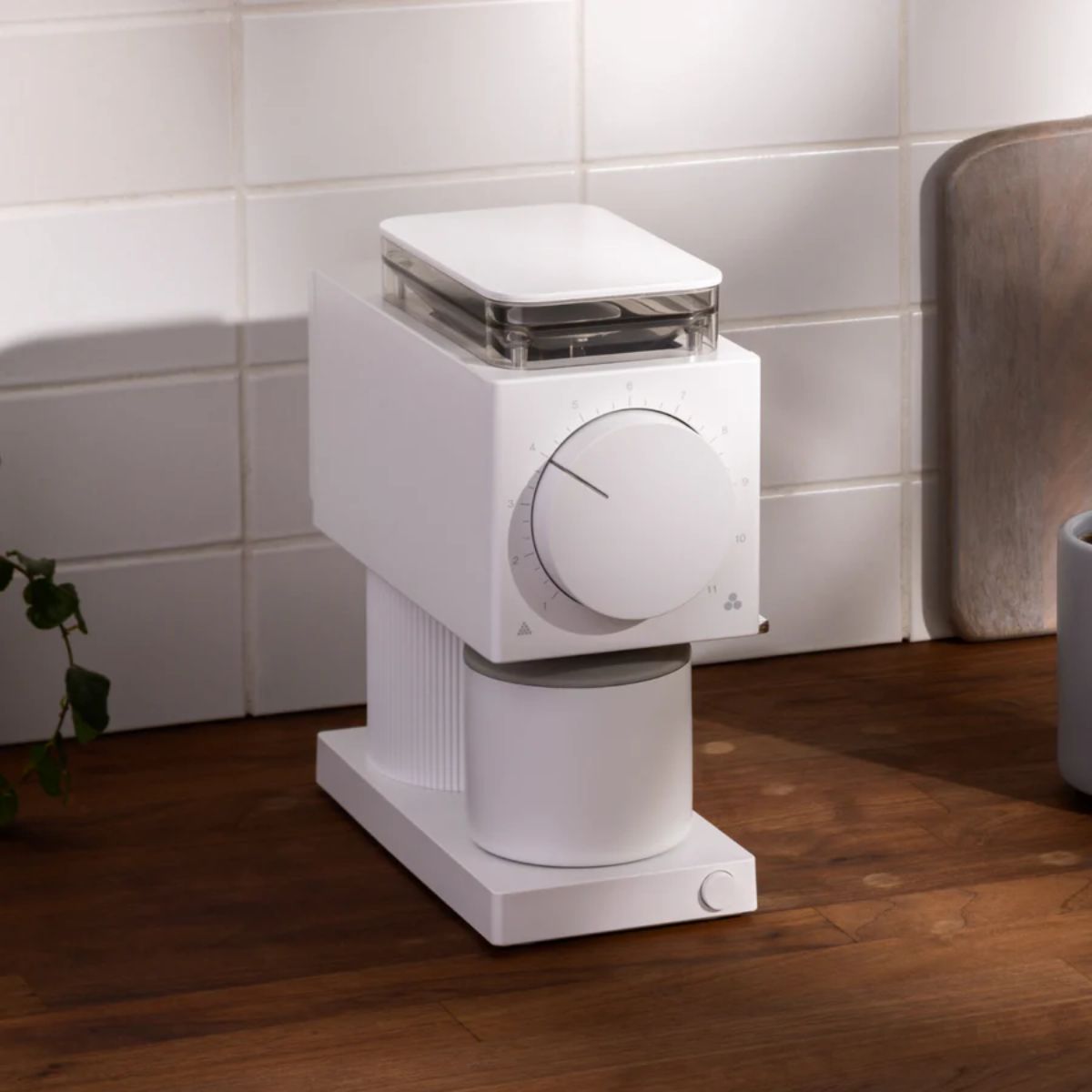 Mess Free Mornings
FELLOW ODE GEN 2
With new anti-static technology, a magnetically aligned catch for added cleanliness, and a grinds knocker to reduce grind retention, Ode Gen 2 will mitigate mess and keep your brewing area tidy.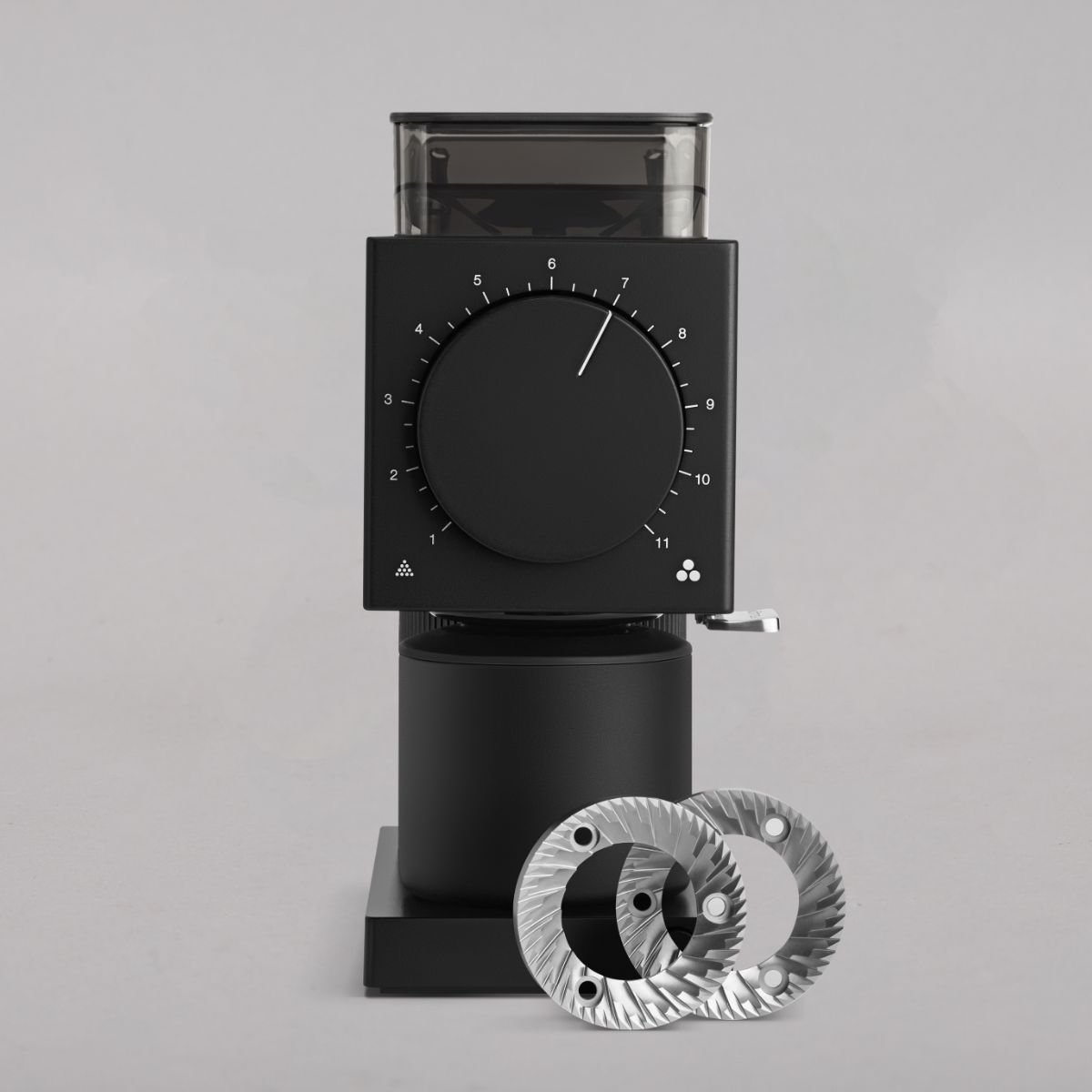 Meet The New Burrs
FELLOW ODE GEN 2
With a unique two-stage grinding geometry, Gen 2 Brew Burrs produce a sweet, balanced, complex cup with enough clarity to respect the coffee. Whether you're a light roast drinker looking to increase extraction yield, or a medium and dark roast lover seeking rich chocolate and toffee notes, these burrs have something for everyone.
Responsibly Sourced
We work with producers and importers who are invested in the future of the coffee industry. Doing justice to the coffees we roast isn't just about making them taste great,
it's also about giving back in a meaningful way to the places they're from.
Sustainably Packaged
We also care about sustainability closer to home. With carbon-neutral, home-recyclable packaging, it's now easier than ever to enjoy our coffee at home without worrying about waste.

Our Future Focus
With a great team and a community that cares about sustainability, we're now focusing on more than just roasting great coffee. Our goal for the future is to bring positive change to the environment, and the place we call home.