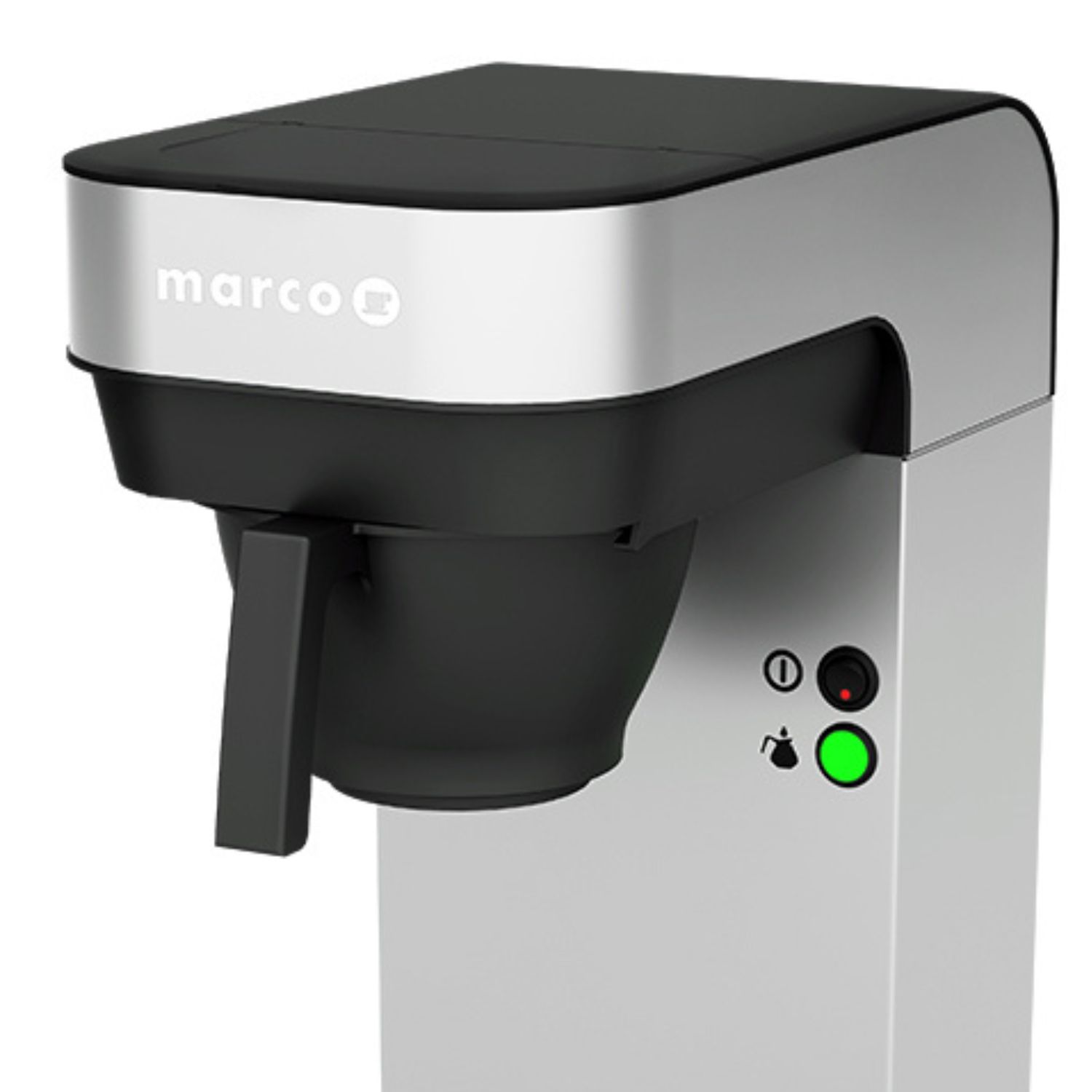 Optimum Extraction
MARCO BRU F60M
With an all-new dispersion head, the Marco BRU F60M now extracts your filter coffee better than ever before. Even dispersal of water reaches all of your coffee evenly, ensuring that your coffee is extracted at its best, leaving no channeling behind.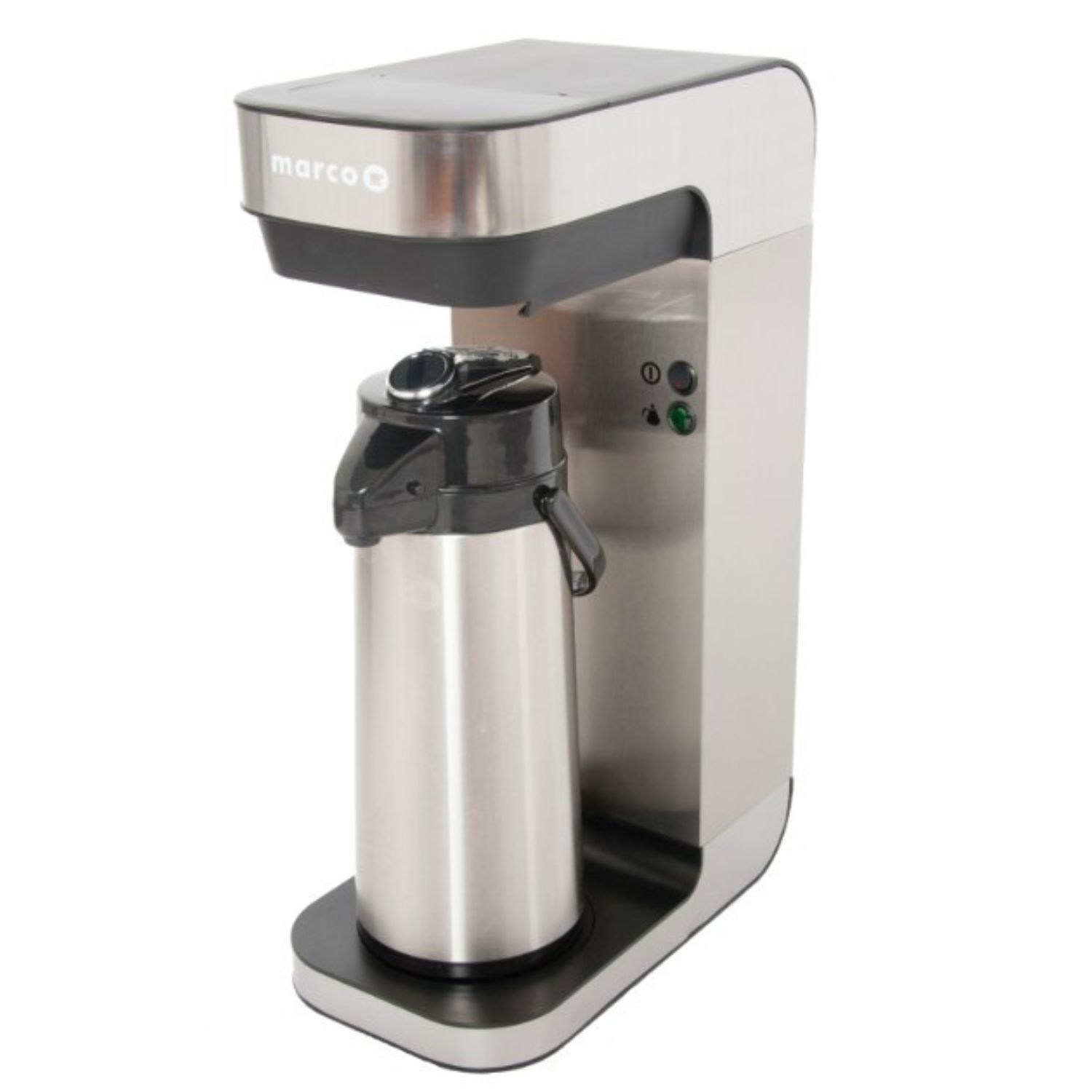 Sold Separately - Marco Airpots
MARCO BRU F60M
Designed for use with the F60M, these airpots store and serve your freshly brewed filter coffee, keeping it at its optimum temperature.

We recommend having two of these to go with your Marco BRU F60M - one to fill up as you serve from the other. Find them here.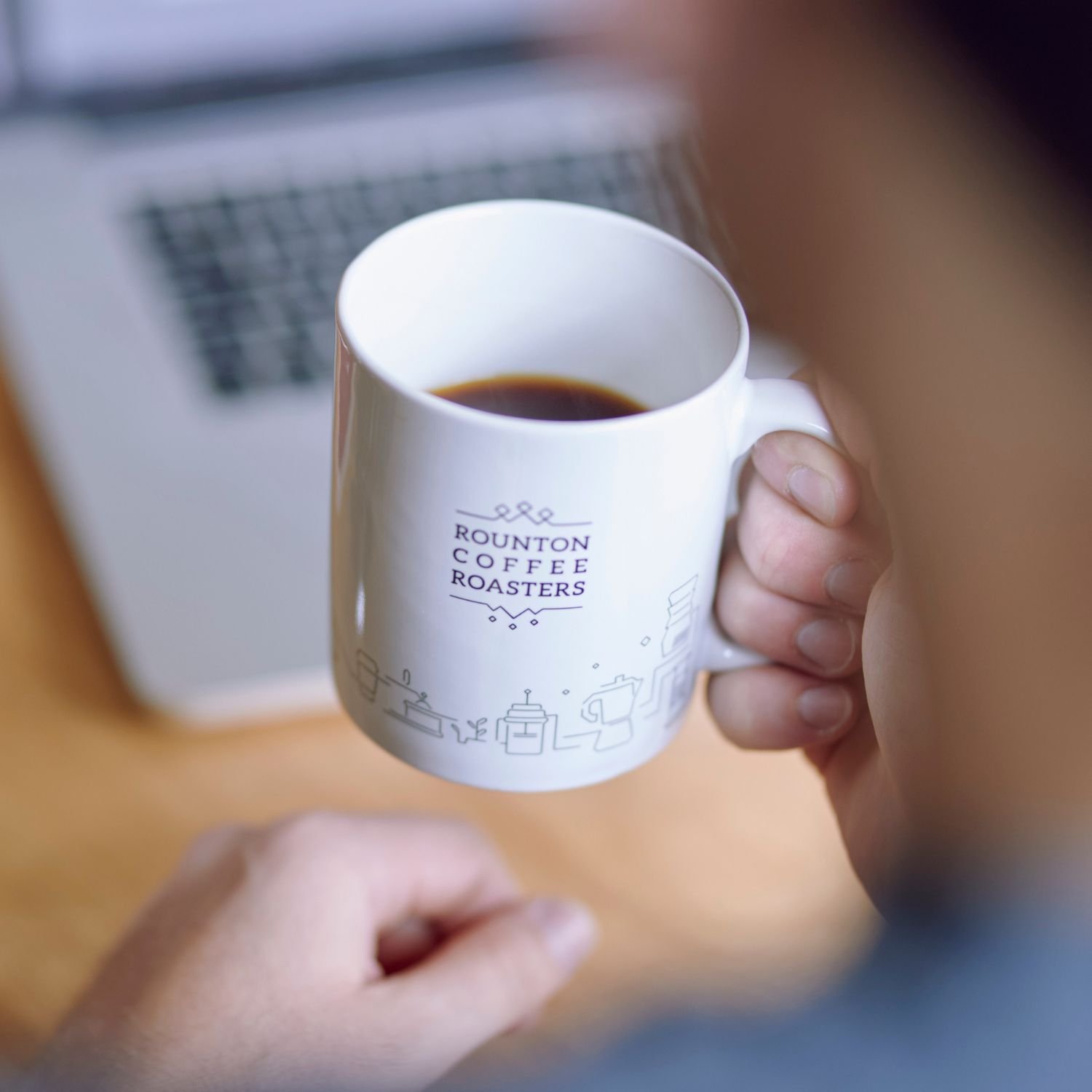 Suitable For All Settings
MARCO BRU F60M
The Marco BRU F60M has accompanied us up and down the country, and can also be found in cafés, offices and hotels that we supply.
Simple to use, light, and energy-efficient, the F60M is a quick and easy way to make top-quality filter coffee at the flick of a switch.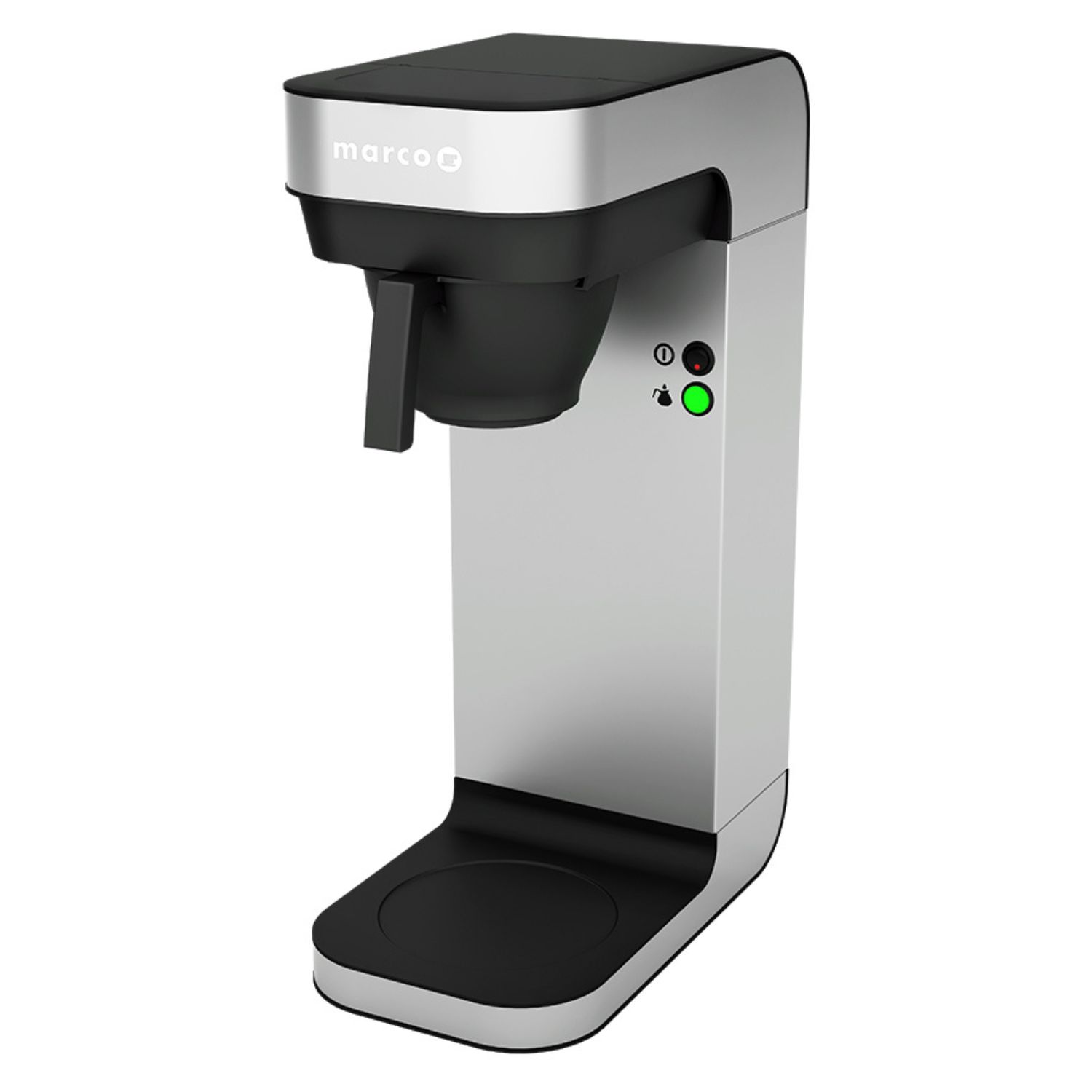 Specification
MARCO BRU F60M
Capacity 2.2 Ltr
Dimensions 598(H) x 211(W) x 360(D)mm
Material Stainless Steel, Plastic
Output 2.4kW
Power Type 11A
Supplier Model Number F60M
Voltage 230V
Weight 8kg
You Might Like
Not sure which equipment is best for you? Check out some of our other suggestions here.
Responsibly Sourced
We work with producers and importers who are invested in the future of the coffee industry. Doing justice to the coffees we roast isn't just about making them taste great,
it's also about giving back in a meaningful way to the places they're from.
Sustainably Packaged
We also care about sustainability closer to home. With carbon-neutral, home-recyclable packaging, it's now easier than ever to enjoy our coffee at home without worrying about waste.

Our Future Focus
With a great team and a community that cares about sustainability, we're now focusing on more than just roasting great coffee. Our goal for the future is to bring positive change to the environment, and the place we call home.