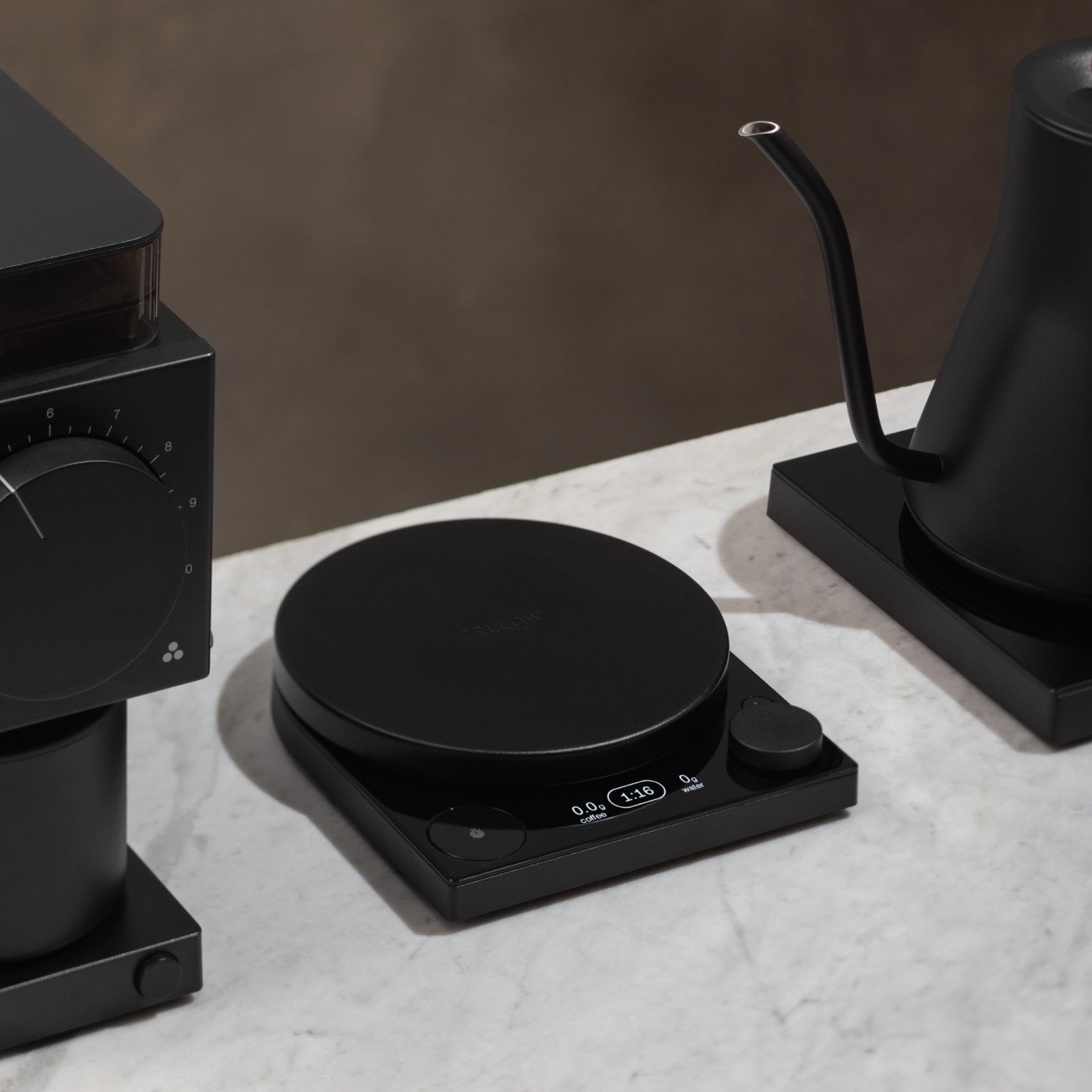 Features
FELLOW Tally Pro Precision Scale | Studio Edition
- Ultra precise and responsive
- 1:16 Brew Assist™ mode
- Weight and timer modes
- Luminous OLED screen
- Removable weigh pan
- Long life battery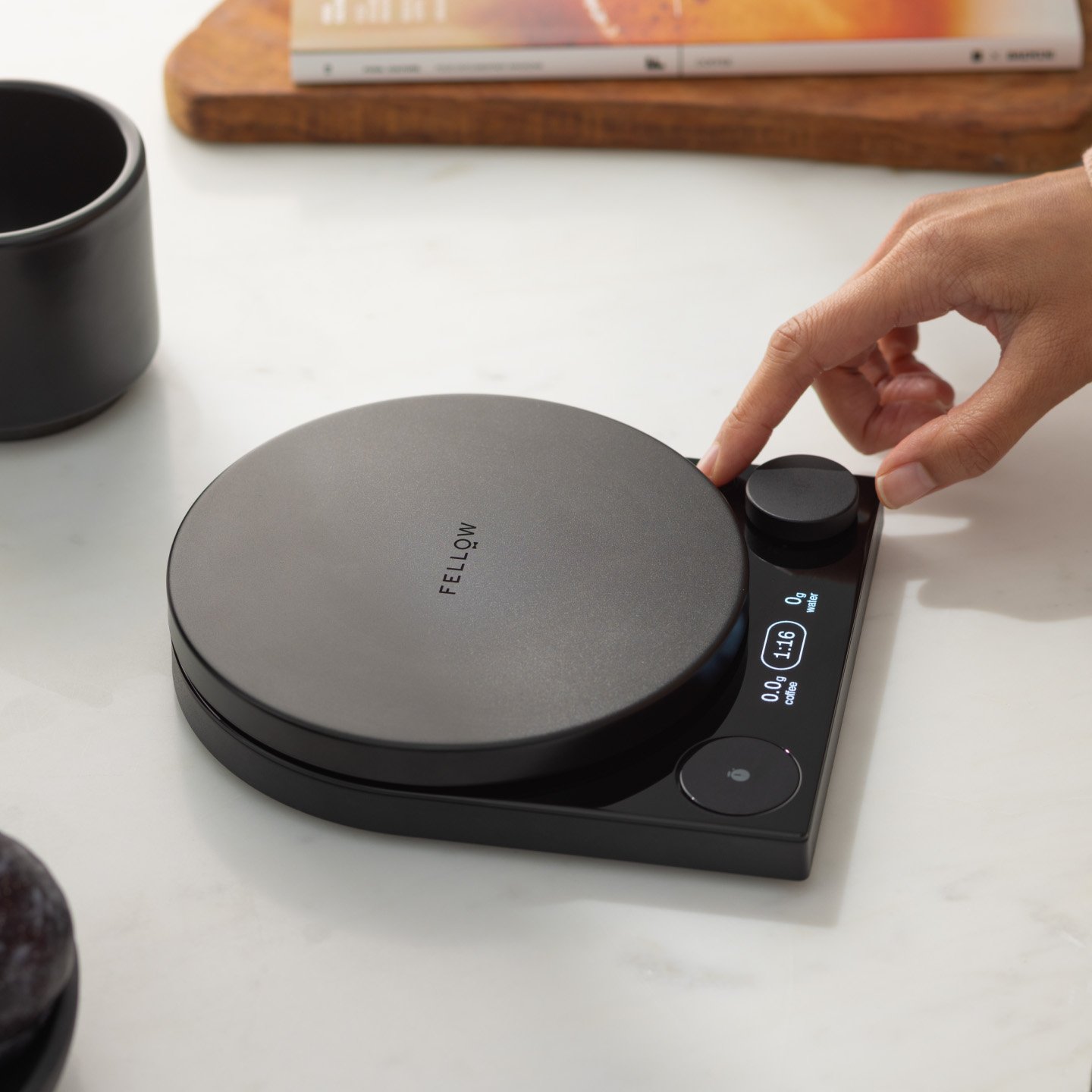 Specification
FELLOW Tally Pro Precision Scale | Studio Edition
Dimensions (LxWxH): 177 mm x 150 mm x 33 mm
Weight: 553.5 g
Max Capacity: 2,500 g
Readability: 0.1 g
Units: g, oz, lbs, ml
Cord Length: 1 m
Power: 5 V, 1 A, USB-C compatible, Lithium-ion rechargeable battery
Materials: Silicon, glass, metal dial, anodized aluminum, plastic
Warnings: CA Prop 65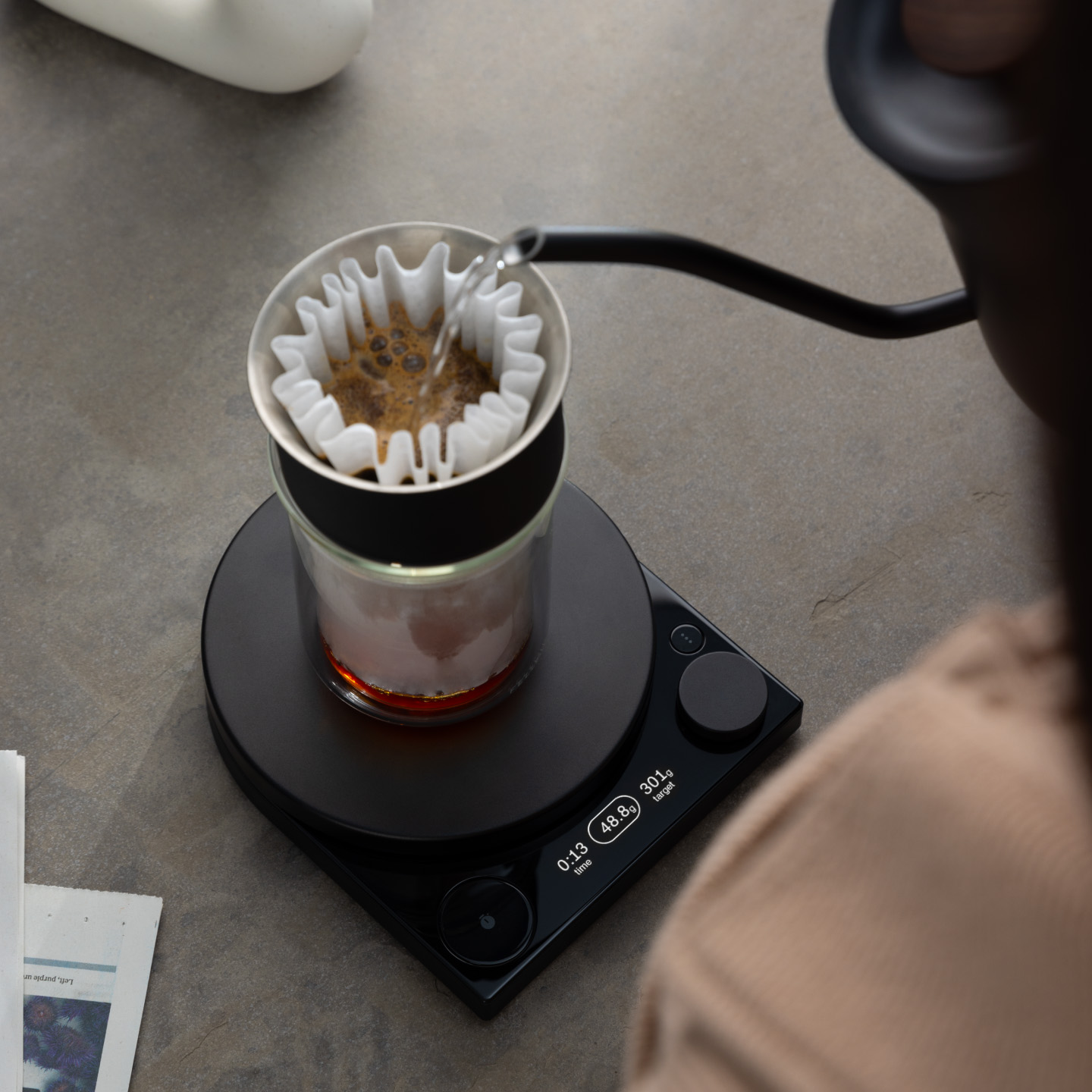 The perfectly proportioned pour-over
Tally Pro Precision Scale | Studio Edition
The Fellow Tally Pro Precision Scale makes pour-overs simple. Set your ratio, weigh your beans and be told the weight of water you need.
Accurate to the tenth of a gram and extremely responsive, you can find the perfect recipe for you and replicate it exactly.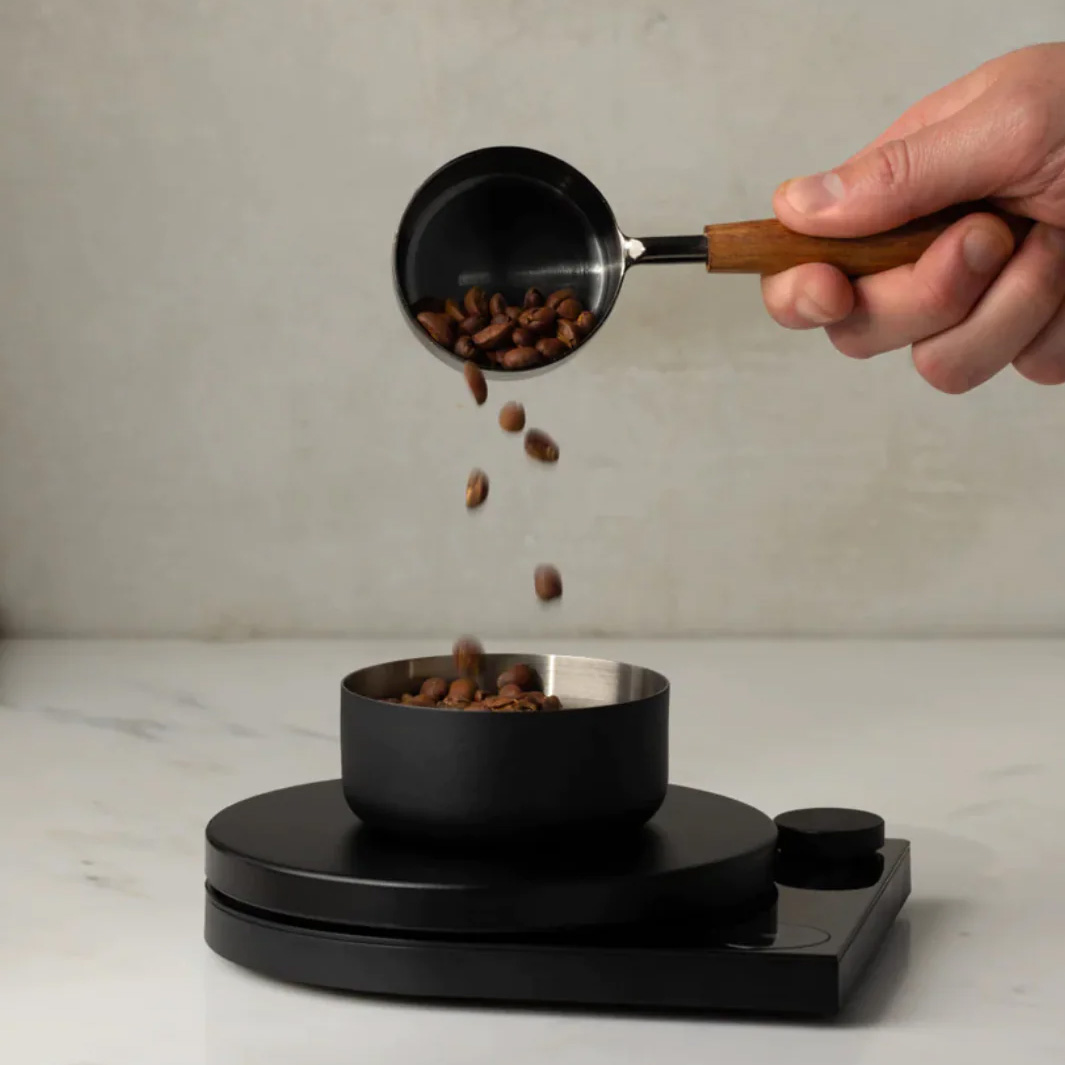 Three Modes
Tally Pro Precision Scale | Studio Edition
Brew Assist Mode - Choose your coffee-to-water ratio and be guided to your perfect brew weight.
Timer Mode - Side-by-side timer and weight in grams so you can achieve a great brew without distraction.
Weight Mode - For all your weighing needs. Measure in grams, ounces, pounds and millilitres.
Responsibly Sourced
We work with producers and importers who are invested in the future of the coffee industry. Doing justice to the coffees we roast isn't just about making them taste great,
it's also about giving back in a meaningful way to the places they're from.
Sustainably Packaged
We also care about sustainability closer to home. With carbon-neutral, home-recyclable packaging, it's now easier than ever to enjoy our coffee at home without worrying about waste.

Our Future Focus
With a great team and a community that cares about sustainability, we're now focusing on more than just roasting great coffee. Our goal for the future is to bring positive change to the environment, and the place we call home.