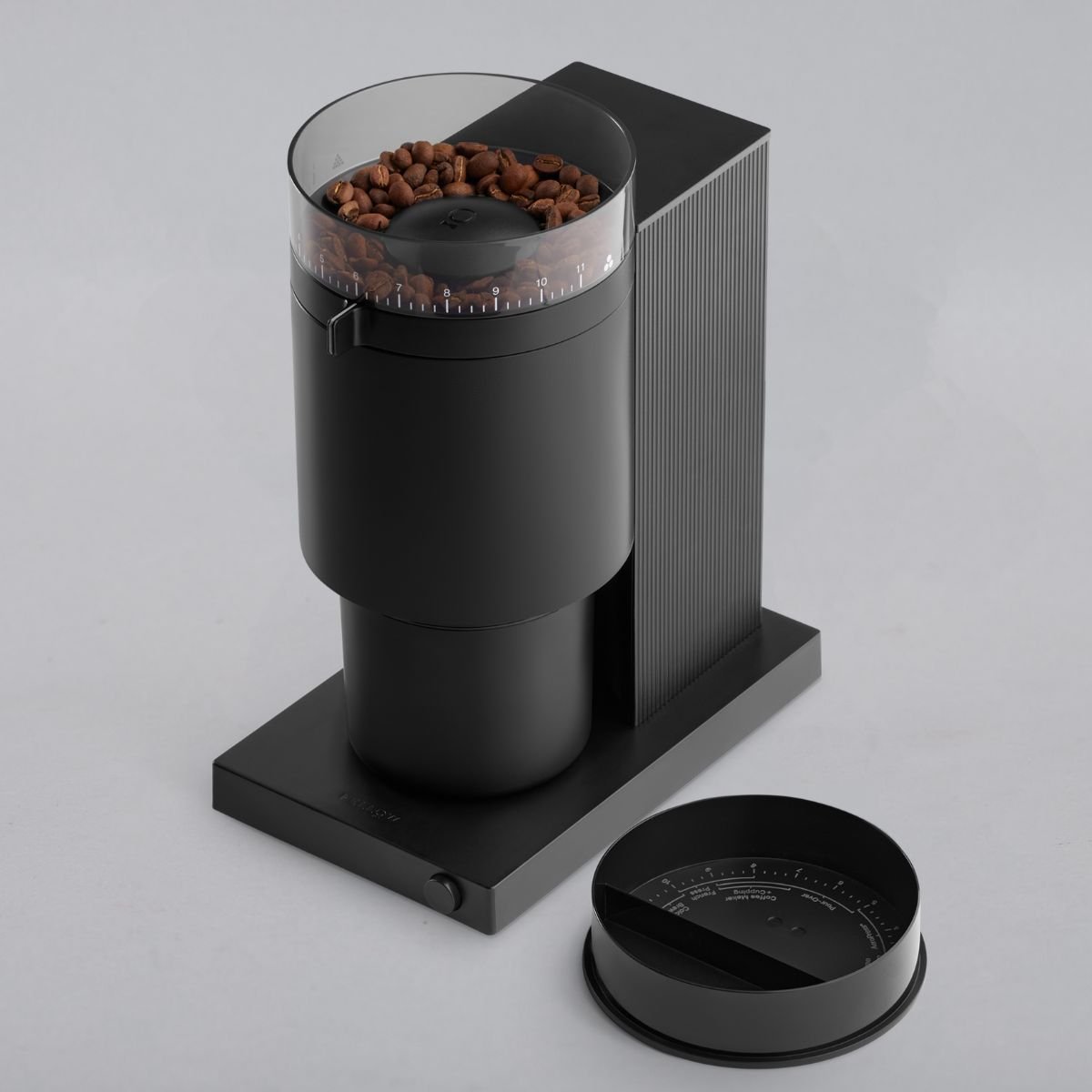 Features
FELLOW OPUS
- 41+ precision settings with intuitive grind guide
- Anti-static technology
- C6-40 Burly Burrs™: 6-blade 40 mm conical burrs
- 6 Nm of torque
- 350 RPM burr speed
- Timed autostop
- Magnetic catch cup
- Low grind retention
- 110 gram capacity
- Single dose loading for maximum freshness
- Spouted catch for easy transitions
- Compact height and footprint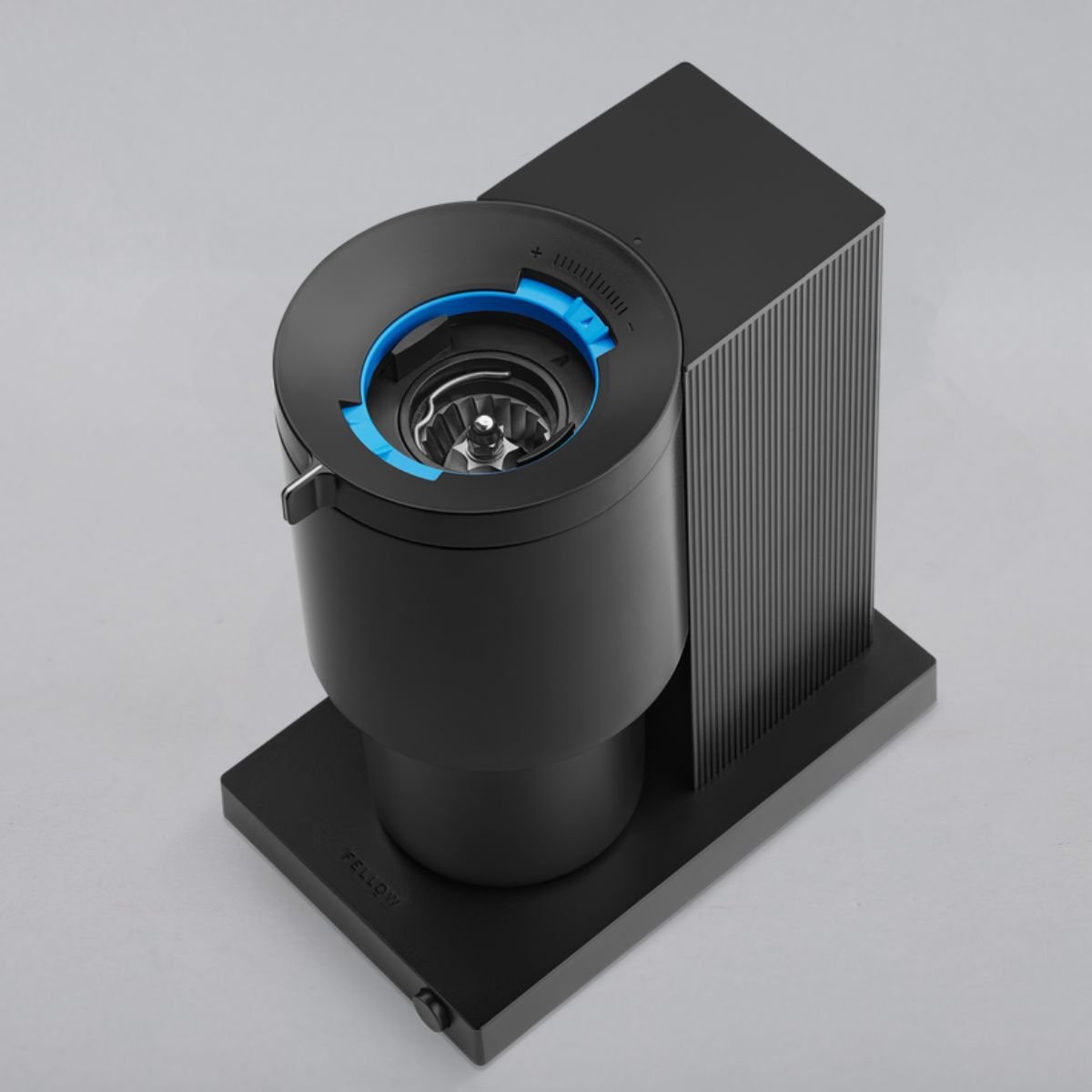 Specification
FELLOW OPUS
- Usage: Opus was designed for grinding for espresso, pour-over, electric coffee makers, French press, AeroPress®, and cold brew.
- Dimensions (LxWxH): 210 mm x 129 mm x 268 mm
- Weight: 4 lb / 1.81 kg
- Grinds Capacity: 110 g
- Cord Length: 1 m
- Power: 120 VAC, 60 Hz
- Materials: High quality ABS/PC/PP plastics, stainless steel burr set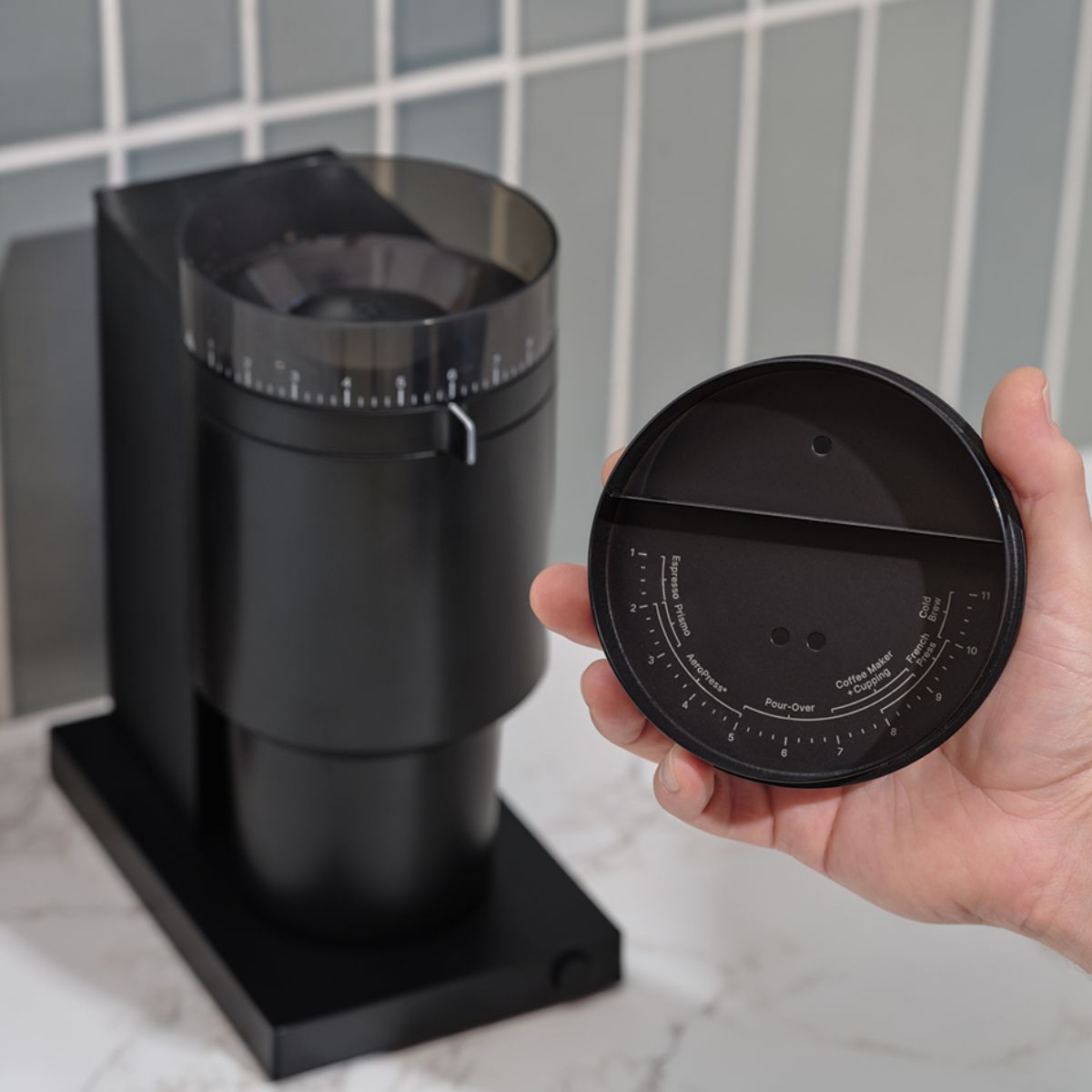 Ease At Every Step
FELLOW OPUS
Opus is the full package. Use the volumetric dosing lid to measure beans for up to 12 cups of brewed coffee, pop the load bin lid for a grind guide so you're never lost, make precision adjustments using the inner ring, and keep your settings in check with unique no-tool calibration.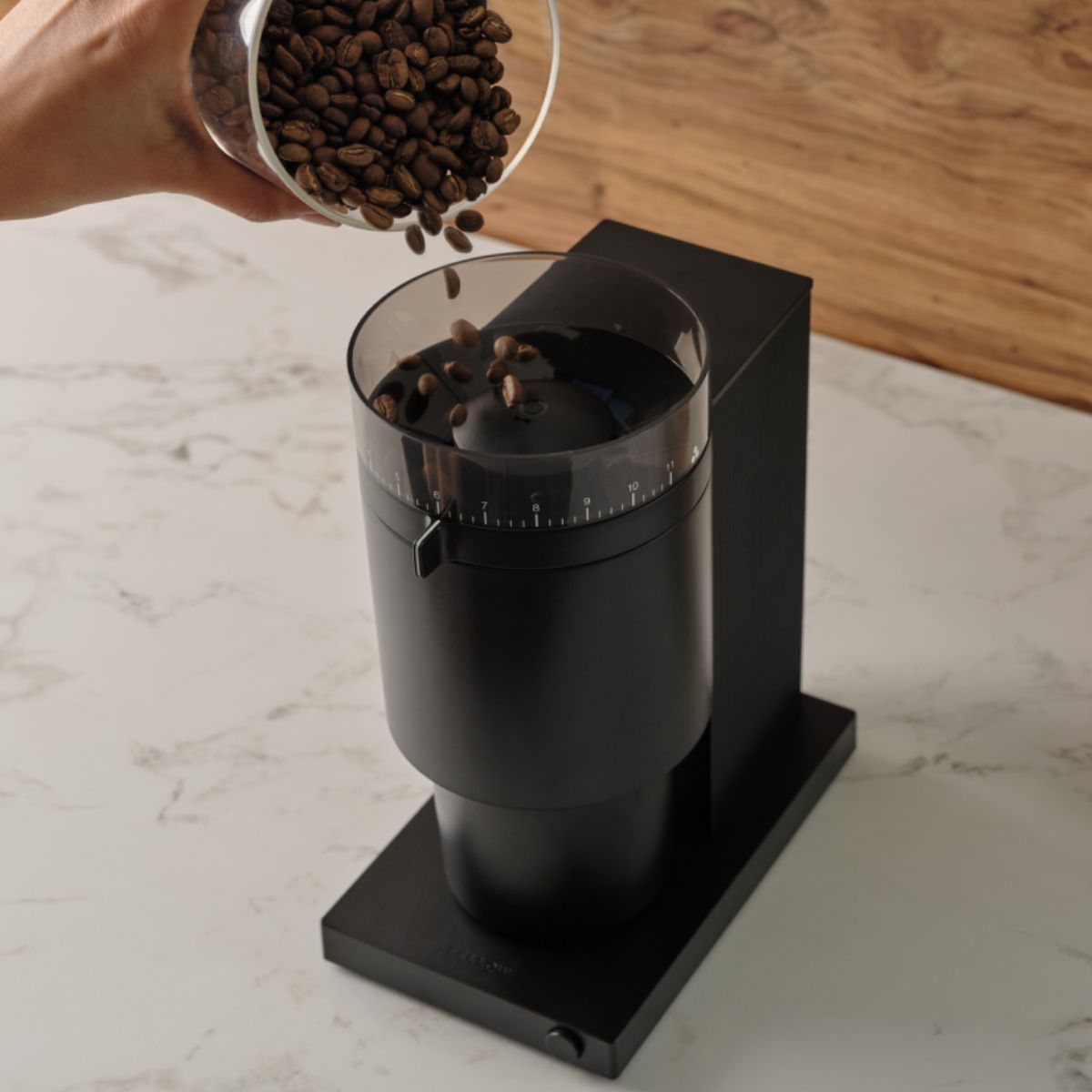 Mess-Free Mornings
FELLOW OPUS
Opus's direct drop-down design from load bin to catch radically reduces grind retention, while the anti-static technology and spouted catch eradicate mess, all in a beautiful and compact form that's a countertop centerpiece.
Responsibly Sourced
We work with producers and importers who are invested in the future of the coffee industry. Doing justice to the coffees we roast isn't just about making them taste great,
it's also about giving back in a meaningful way to the places they're from.
Sustainably Packaged
We also care about sustainability closer to home. With carbon-neutral, home-recyclable packaging, it's now easier than ever to enjoy our coffee at home without worrying about waste.

Our Future Focus
With a great team and a community that cares about sustainability, we're now focusing on more than just roasting great coffee. Our goal for the future is to bring positive change to the environment, and the place we call home.