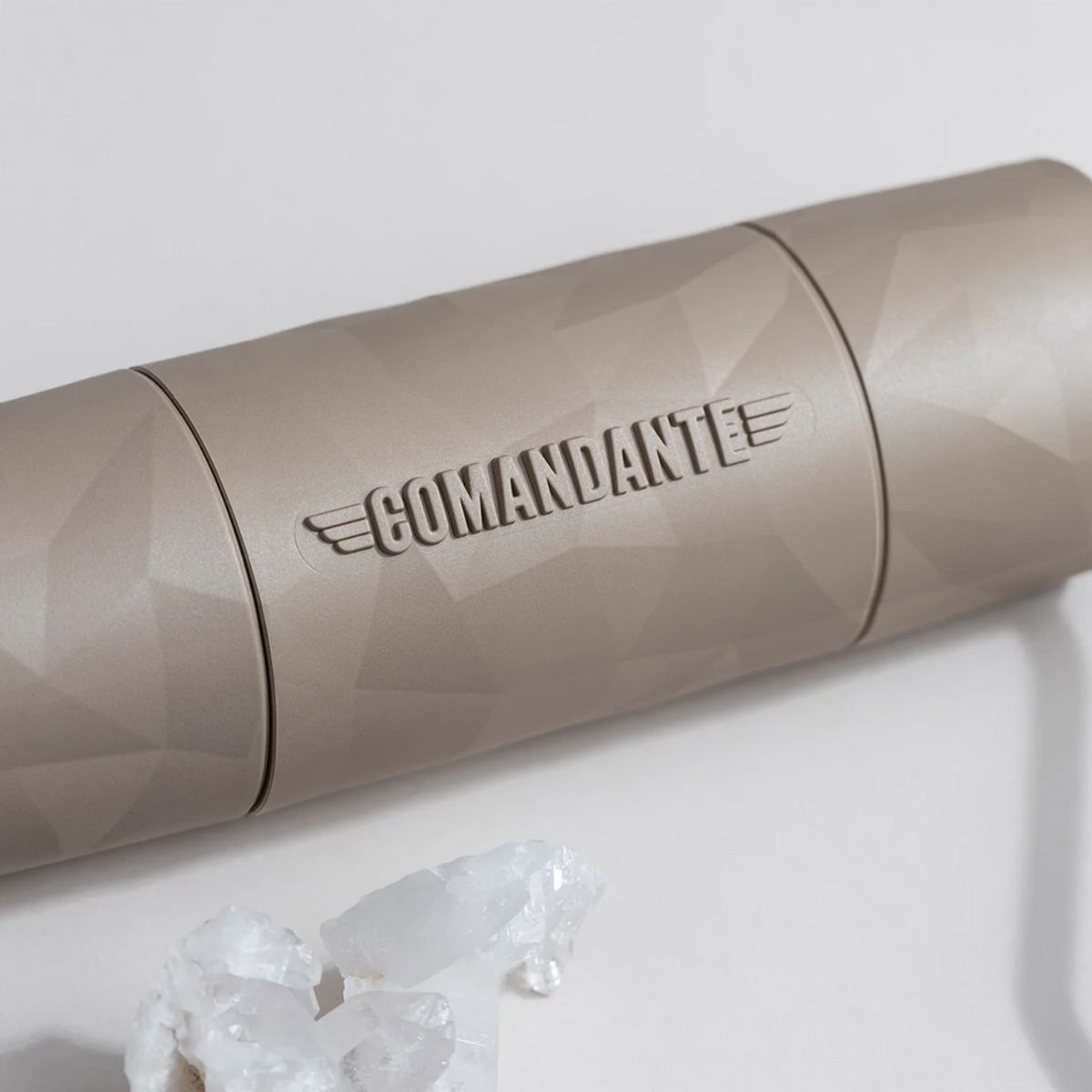 German Engineering
COMANDANTE X25
Built for true coffee enthusiasts and specialty coffee connoisseurs, the X25 is a robust high performance coffee hand grinder with an advanced burr set design. The polygonal body is painstakingly moulded into a stable single piece using cutting edge techniques. Trailmaster Dune is equipped with a state-of-the art Nitro Blade burr for familiar world class grind performance in this extraordinary new body.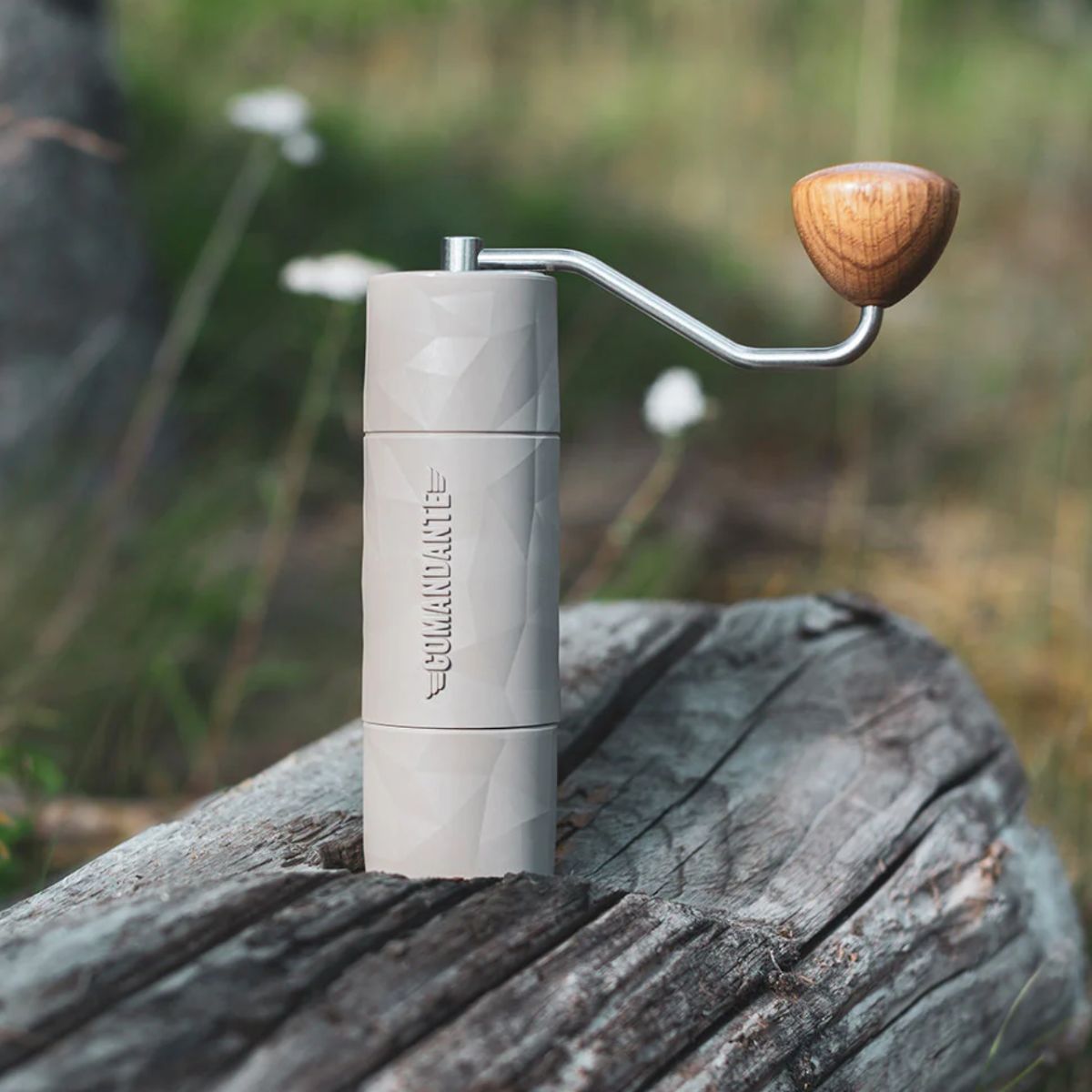 Engineered For Adventure
COMANDANTE X25
The Comandante rivals many domestic electric grinders, so it's a great choice for the kitchen or on the move. With settings from coarse cafetière right down to espresso, the Comandante grinder can do it all.
Engineered for adventure, the X25 is made of a new special reinforced techno-polymer - QTP.
QTP is a high performance techno-polymer with a substantial amount of quartz reinforcement particles, interwoven into an elastic and strong long-chain polymer matrix. It feels like ceramic and performs like a technical super composite.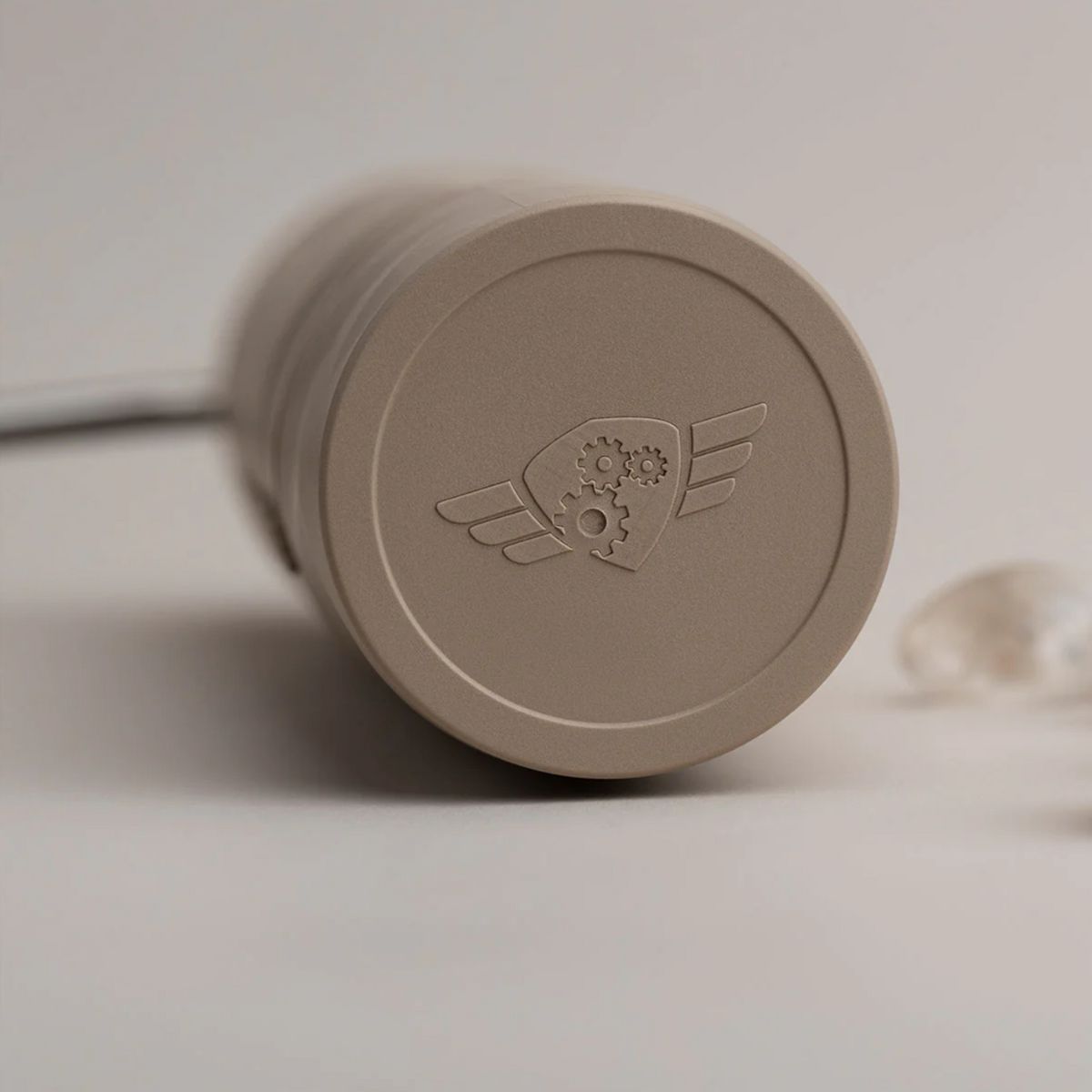 High Precision Tool
COMANDANTE X25
Manufacturing a Nitro Blade is a serious engineering task which requires special tools and machinery, excellent craftsmanship and lots of experience. High-nitrogen martensitic steel is extremely difficult to work with. But when finished, it is tough, highly wear resistant and has a high degree of edge retention.
You Might Like
Need some more inspiration? Look no further - here's some of the gear that we personally couldn't live without.