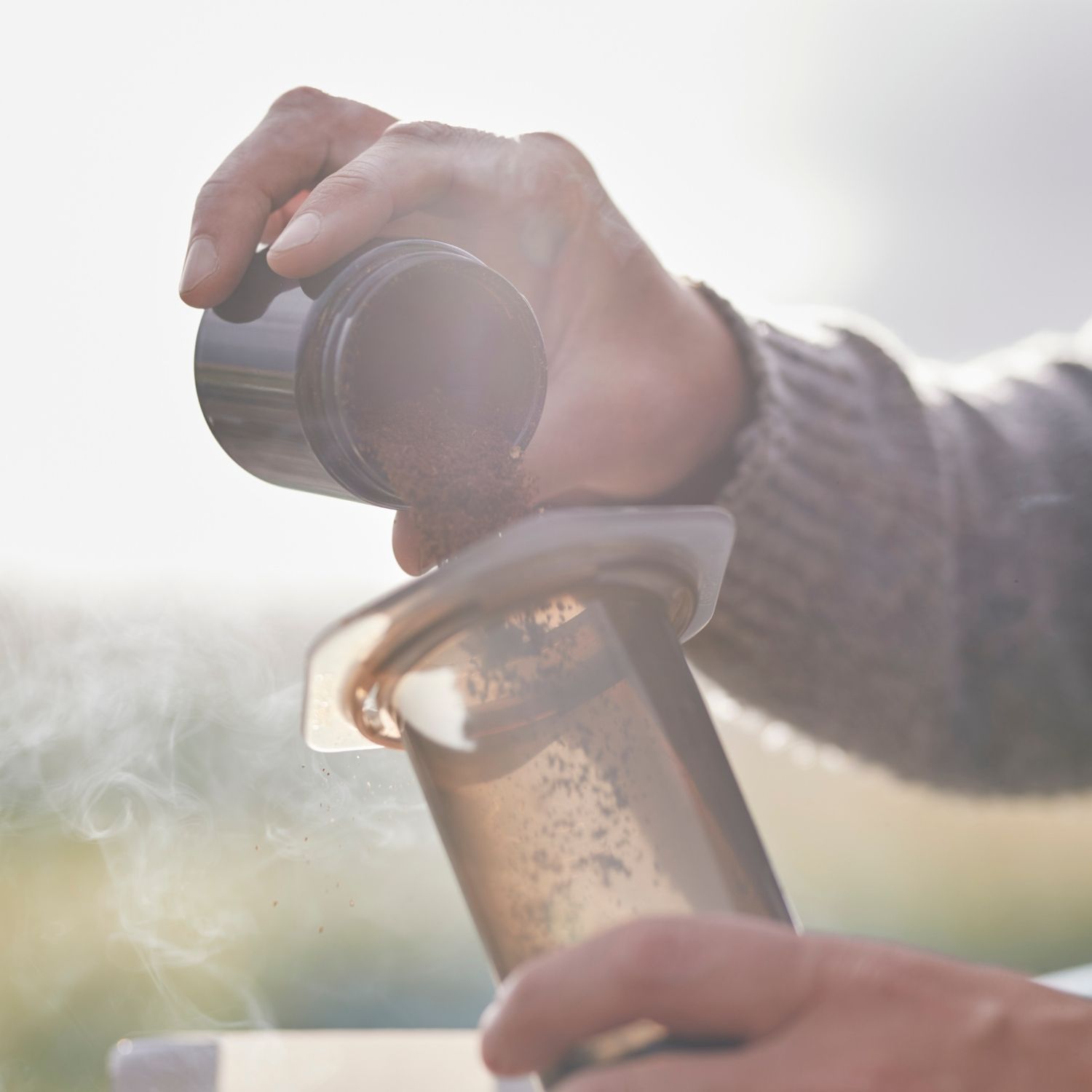 Brew Guide
How To Use Your AeroPress
Attach plunger to AeroPress brewing chamber and turn upside down, adding 16g of medium/fine coffee to the chamber.
Place your filter paper(s) in the filter cap and pre-wet. Use 2 filters for a cleaner brew.
Place AeroPress on scales. Shake to level the grounds, then add all 250g water. Stir.
Remove from scales, screw on the cap and wait for one minute. Gently press until bubbles form on the cap.
Place the cup upside down onto the inverted AeroPress, flip it over, and plunge gently, until you hear a hissing sound.
Enjoy!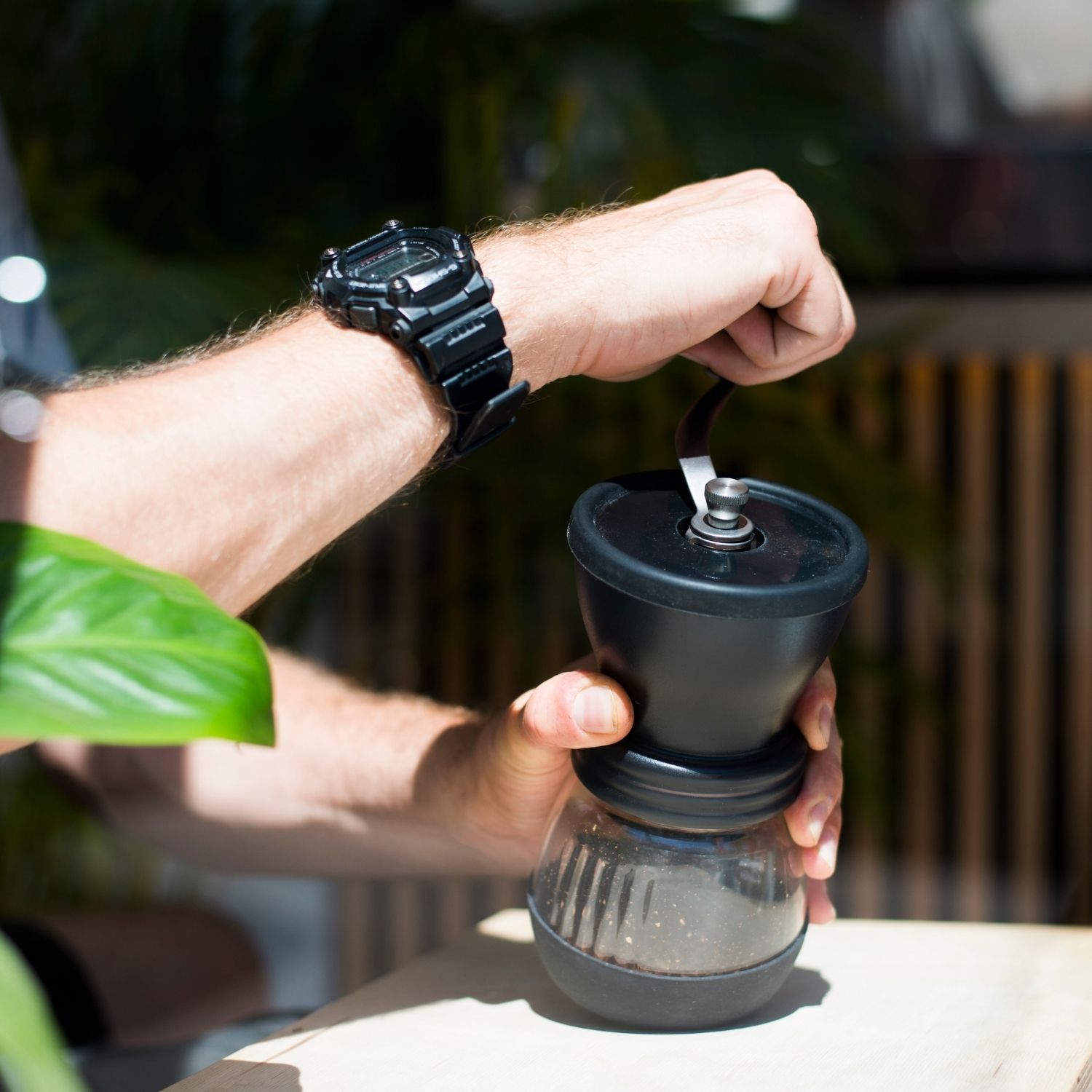 Hario Skerton Pro
TRAVEL BREWING BUNDLE
Easy to Detach Stainless Steel Handle
Anti-Slip Rubber Grip
Improved Grind Adjustment for Consistency
Stronger Grind Shaft
Fully Washable
Glass Bowl Hopper 100g Capacity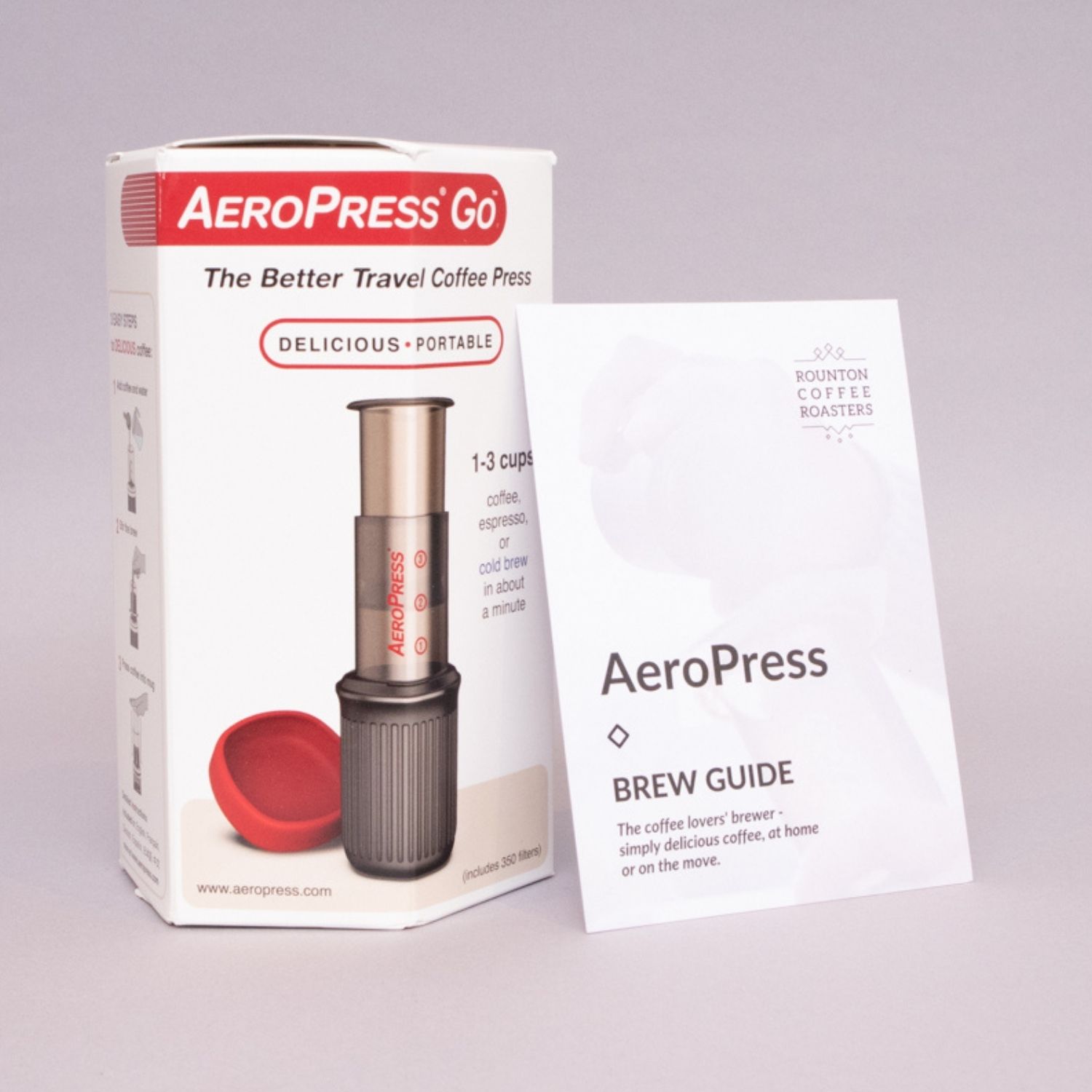 The AeroPress Go
TRAVEL BREWING BUNDLE
The revolutionary AeroPress has been reissued, and this time the focus is on coffee on the Go.
AeroPress Go provides all the delicious brewing capabilities of the original AeroPress plus a drinking mug that doubles as a carrying case.

Designed for use on the go: traveling, camping, or just at work.
The ultimate camping and holiday accessory for the coffee lover
You Might Like
Need some more inspiration? Look no further - here's some of the gear that we personally couldn't live without.
Responsibly Sourced
We work with producers and importers who are invested in the future of the coffee industry. Doing justice to the coffees we roast isn't just about making them taste great,
it's also about giving back in a meaningful way to the places they're from.
Sustainably Packaged
We also care about sustainability closer to home. With carbon-neutral, home-recyclable packaging, it's now easier than ever to enjoy our coffee at home without worrying about waste.

Our Future Focus
With a great team and a community that cares about sustainability, we're now focusing on more than just roasting great coffee. Our goal for the future is to bring positive change to the environment, and the place we call home.