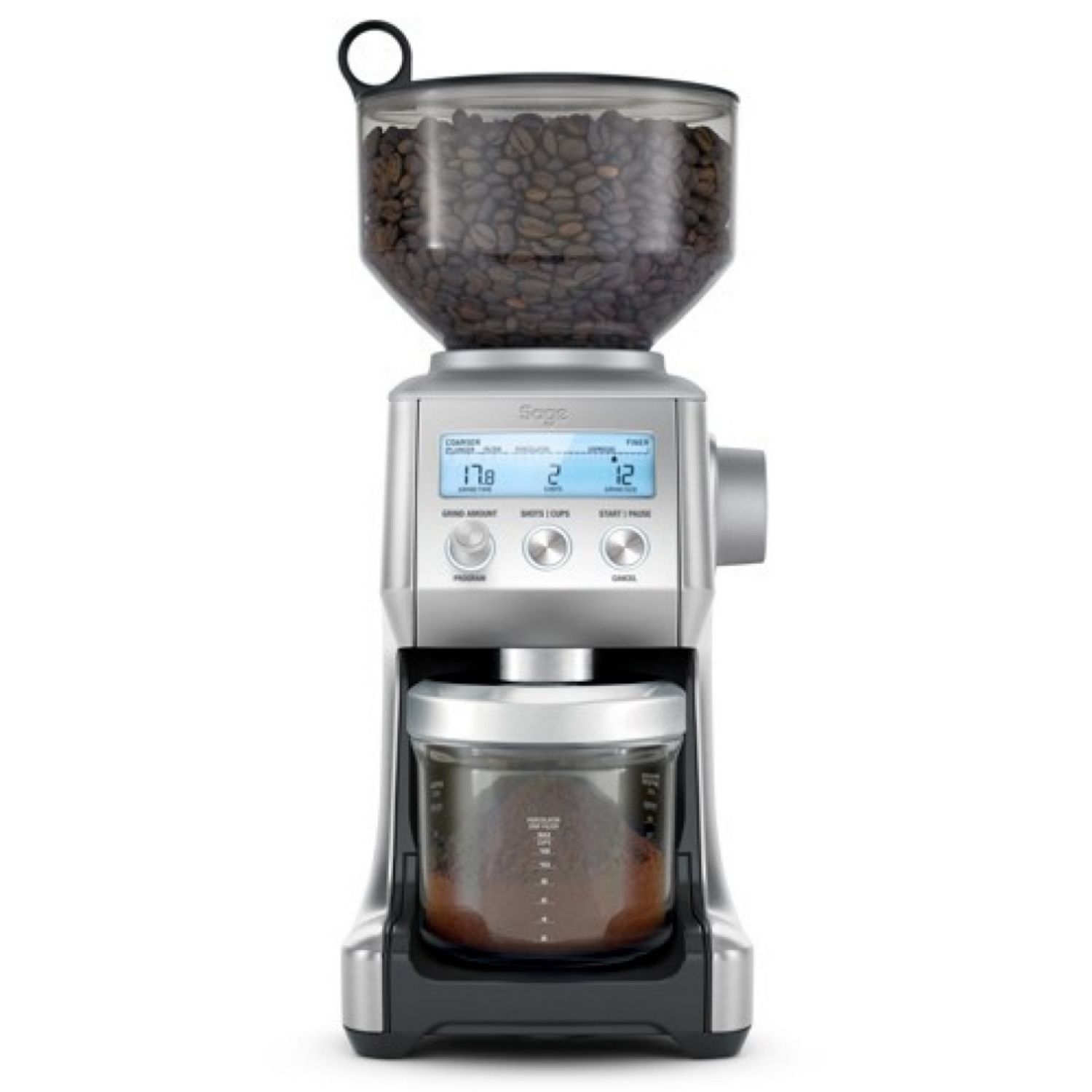 Free Your Grind
The Smart Grinder Pro
The Smart Grinder™ Pro lets you grind directly into the portafilter, an airtight container, gold tone filter basket or paper filter. The choice is yours.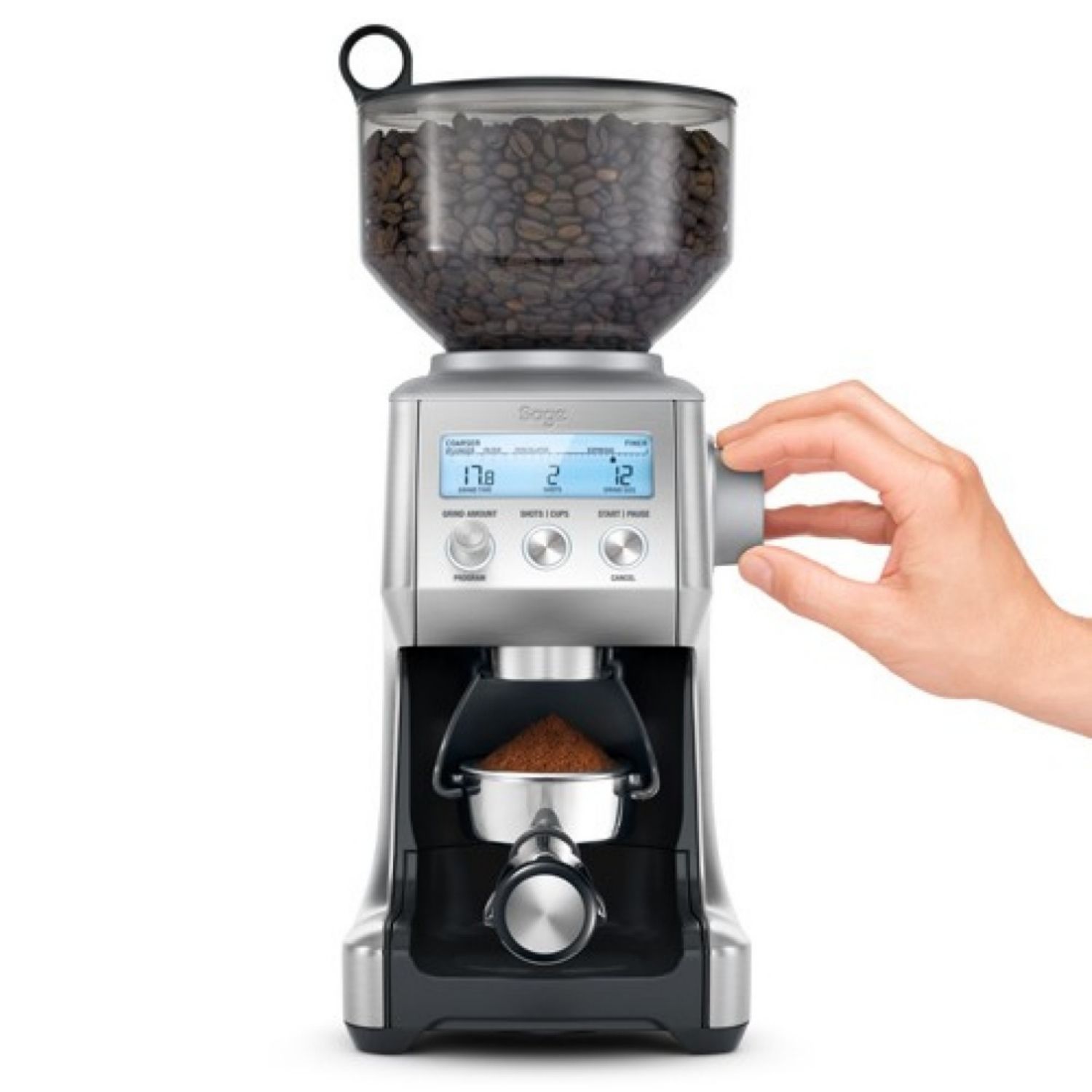 60 Grind Settings
The Smart Grinder Pro
With so many intuitive grind settings to choose from, you can create perfection from Espresso to French Press.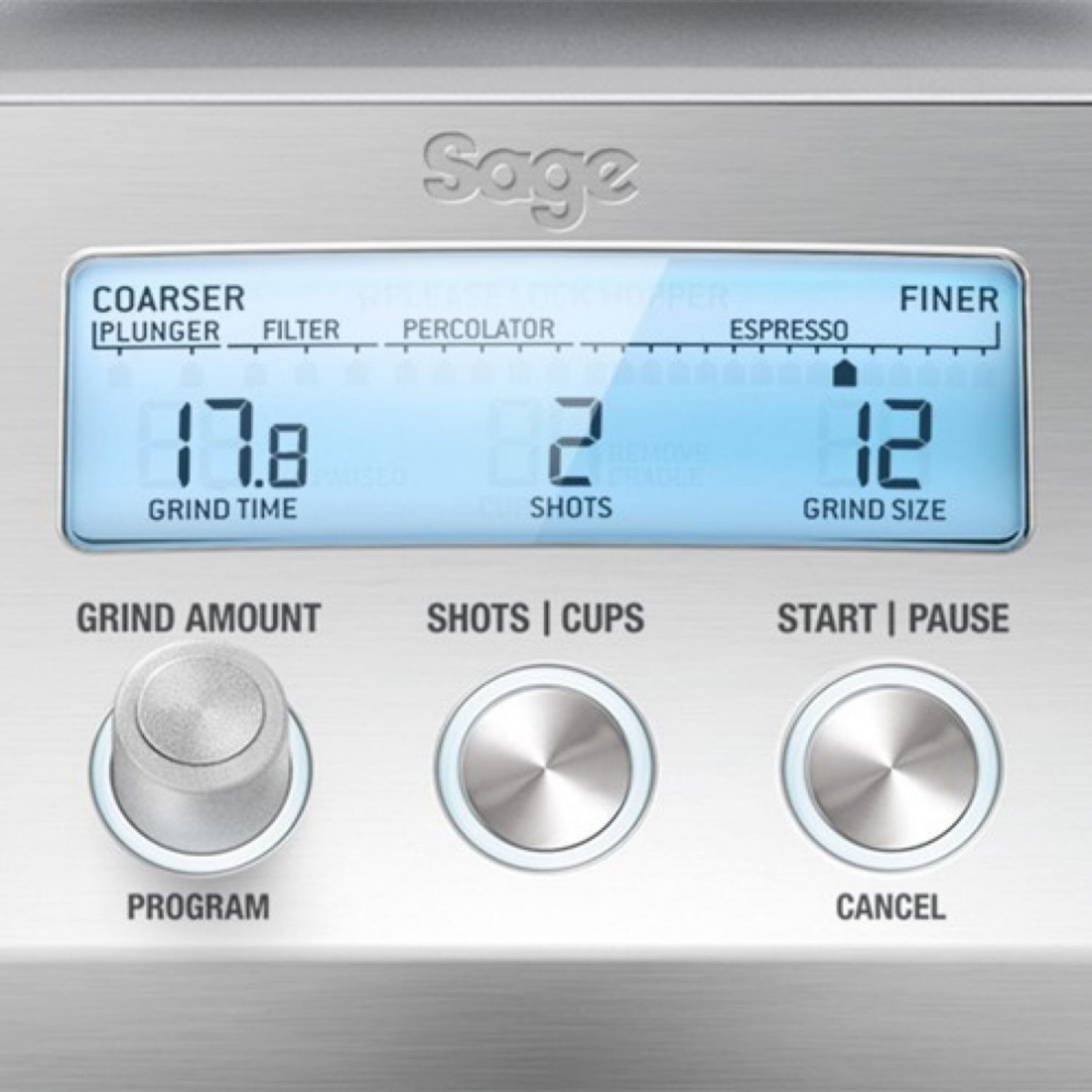 LCD Display
The Smart Grinder Pro
A clear and concise LCD screen shows grind setting, grind time and number of shots or cups you have selected.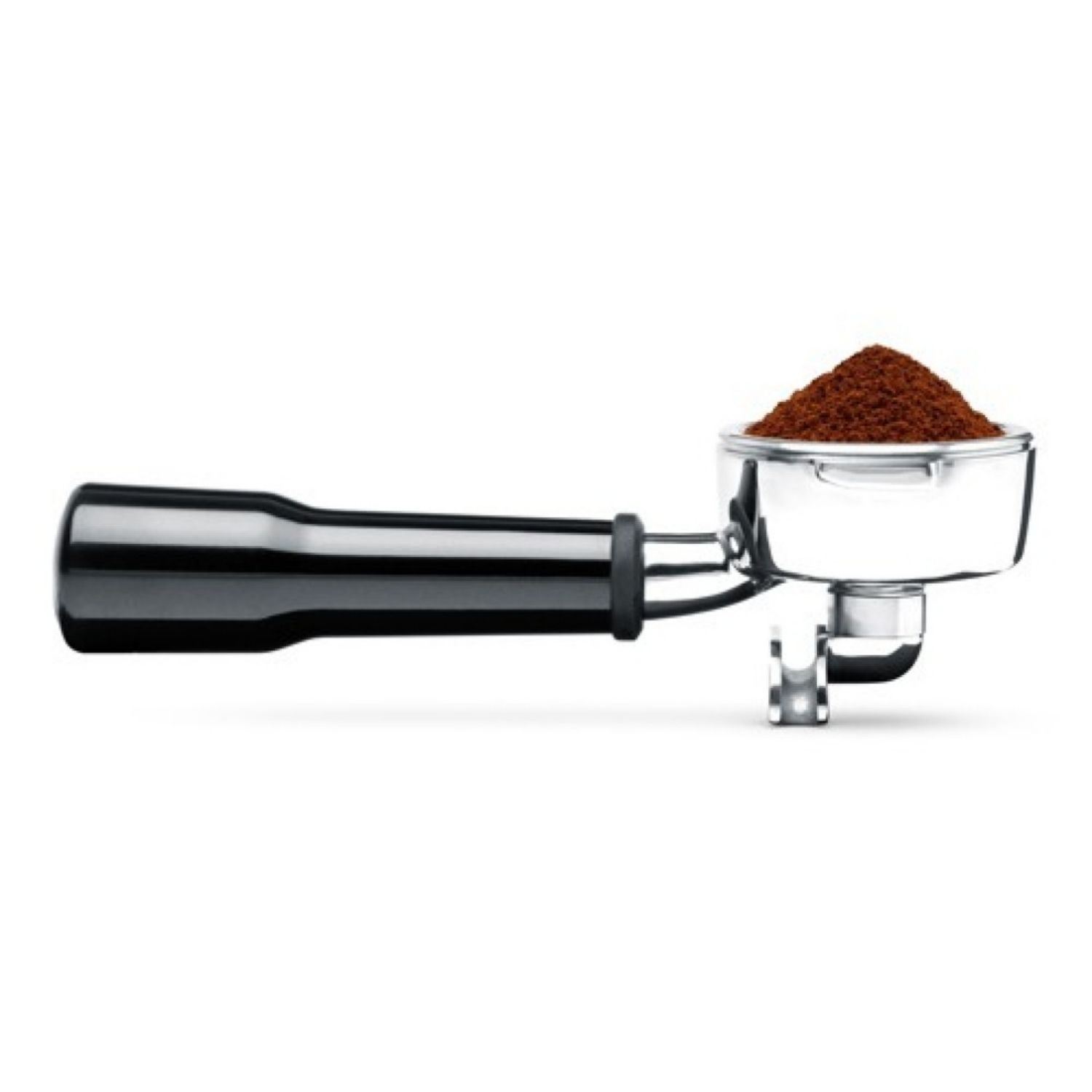 Dosing IQ
The Smart Grinder Pro
Precision Digital Time allows you to adjust and program grind time in 0.2 second increments giving you total control and a perfect dose every time.