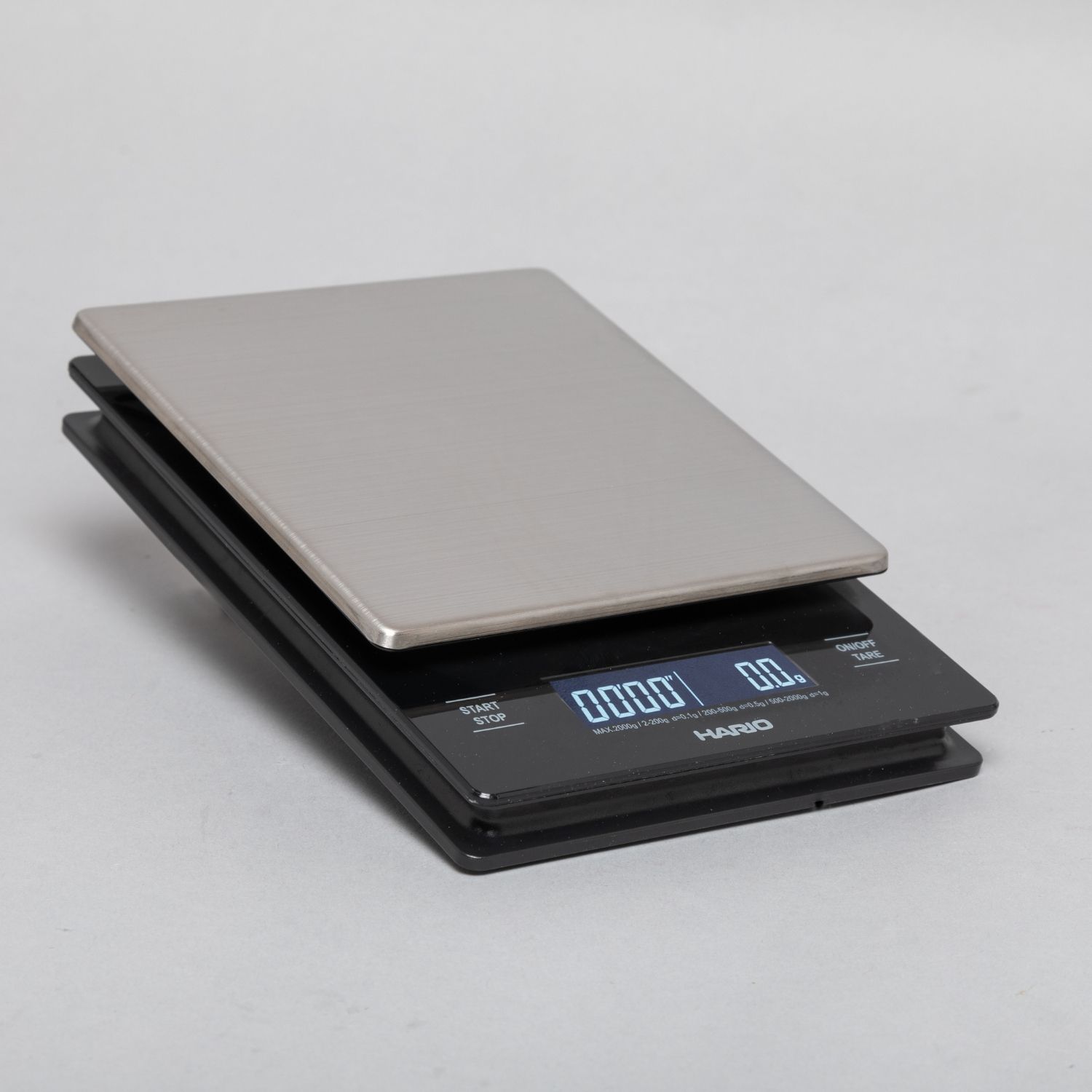 Durable, Convenient, Reliable
Stainless Steel Drip Scale
Make your V60 speciality coffee effortlessly by weighing precisely the correct amount of coffee grounds and timing your brewing process with the Hario v60 metal drip scales to ensure perfect coffee extraction each and every time.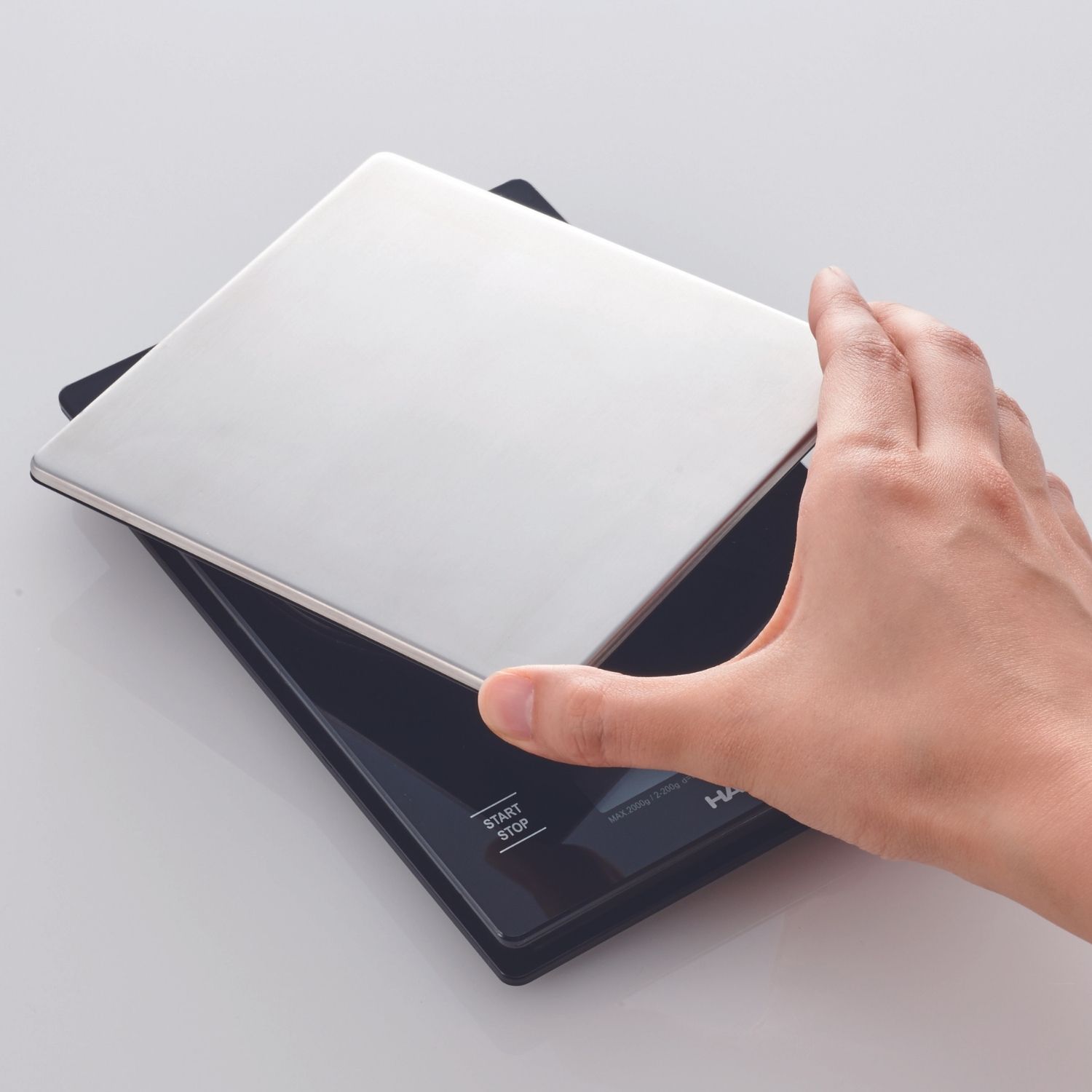 Includes
Stainless Steel Drip Scale
1x Hario V60 Scales VSTM-2000HSV
Stainless Steel Platform
Nickel-Hydrate Battery Lasts for Up To 80 Hours
USB Chargable
Timer and Weight on One LCD Back-light Screen
Non-Slip Rubber
Easy to Clean and Use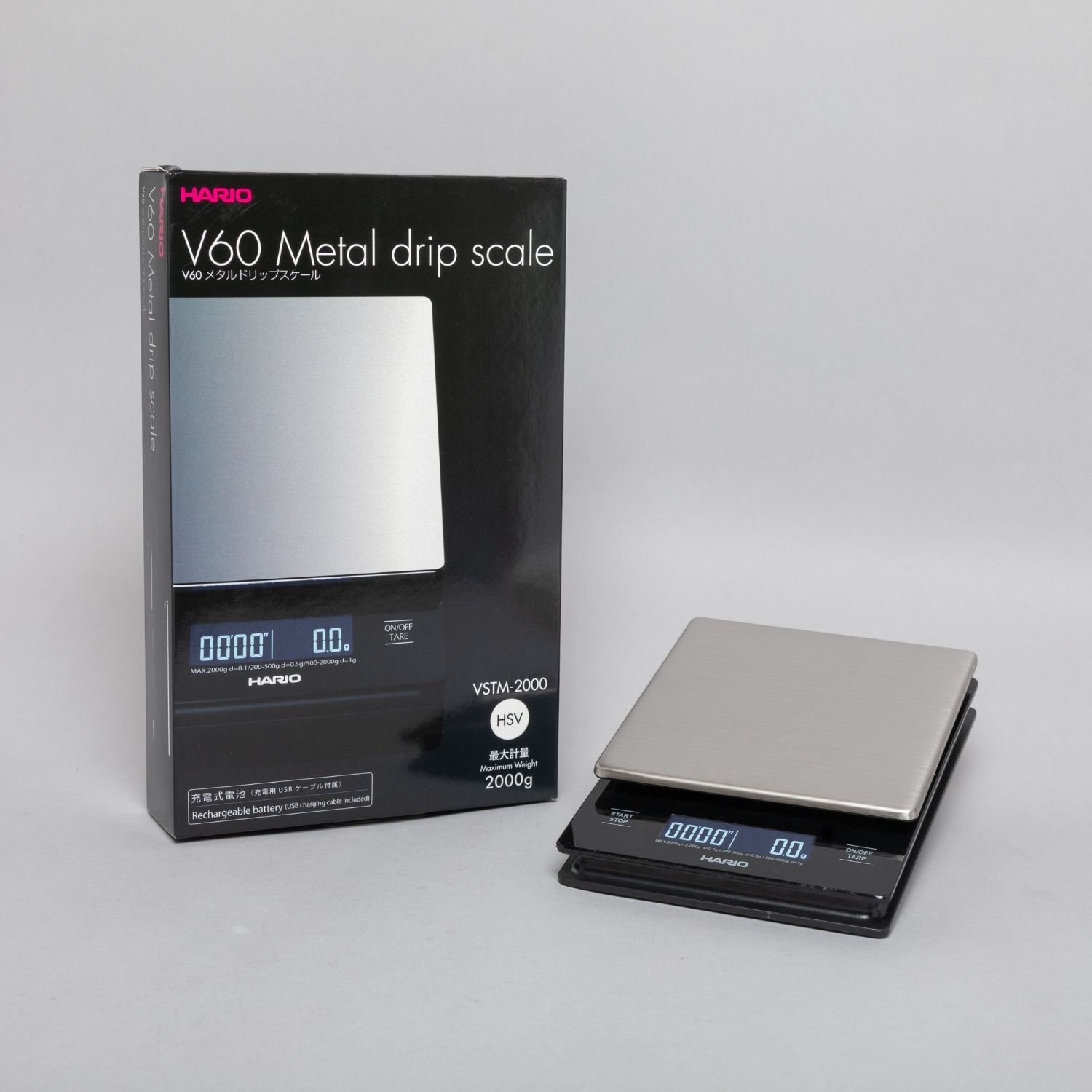 Great Display
Stainless Steel Drip Scale
The display is a bright LED as opposed to it's predecessor that has LCD display, enabling you to brew effortlessly whatever the light conditions. Solid, robust construction and very easy on the eye!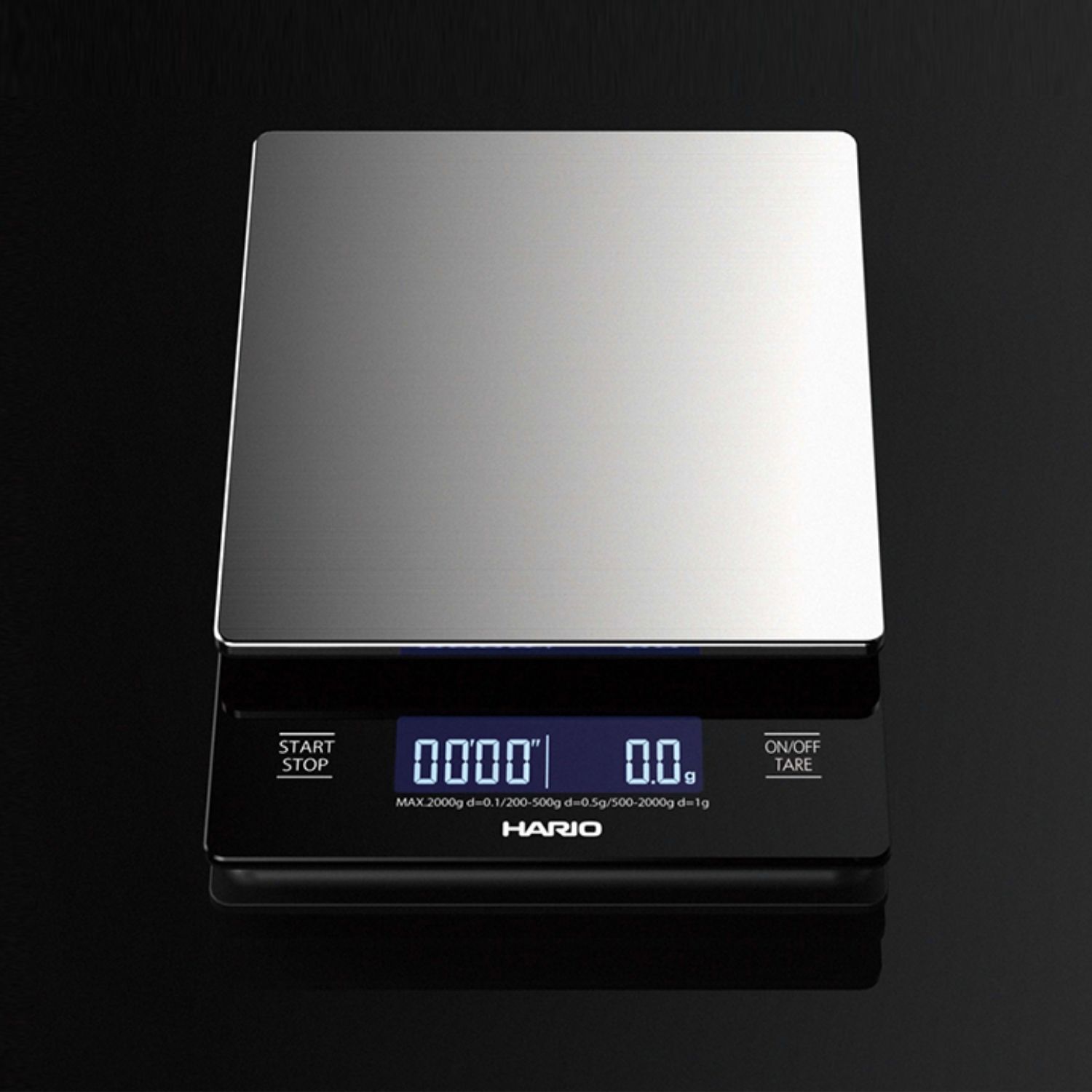 Impressive Battery Life
Stainless Steel Drip Scale
Once fully charged this useful gadget will function for up to 80 hours non-stop. The great thing about it is that you can also charge the nickel-hydrate battery with USB once the power is running low. It is very easy to use and it has a removable stainless platform which can be removed by simply twisting it when you wish to clean the V60 scales.
You Might Like
Need some more inspiration? Look no further - here's some of the gear that we personally couldn't live without.
Responsibly Sourced
We work with producers and importers who are invested in the future of the coffee industry. Doing justice to the coffees we roast isn't just about making them taste great,
it's also about giving back in a meaningful way to the places they're from.
Sustainably Packaged
We also care about sustainability closer to home. With carbon-neutral, home-recyclable packaging, it's now easier than ever to enjoy our coffee at home without worrying about waste.

Our Future Focus
With a great team and a community that cares about sustainability, we're now focusing on more than just roasting great coffee. Our goal for the future is to bring positive change to the environment, and the place we call home.