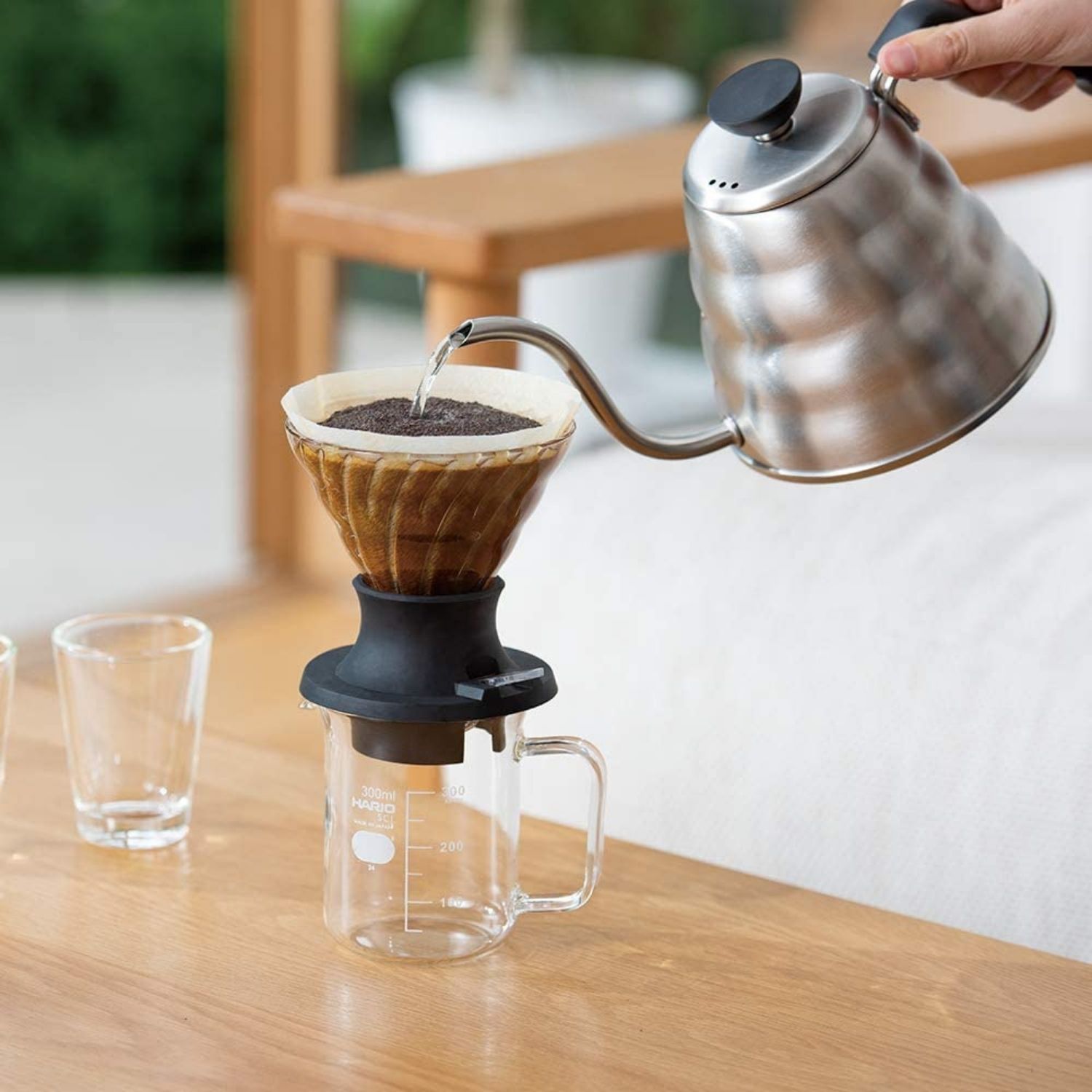 Control your brew
HARIO SWITCH
Fancy the familiarity of brewing a V60, but wish you could tweak the flow rate of your coffee sometimes, just a little?
The Hario Immersion V60 Switch Set is a go-between for both drip and immersion methods: the perfect way to experiment with factors like body and sweetness, by toggling contact time and extraction levels.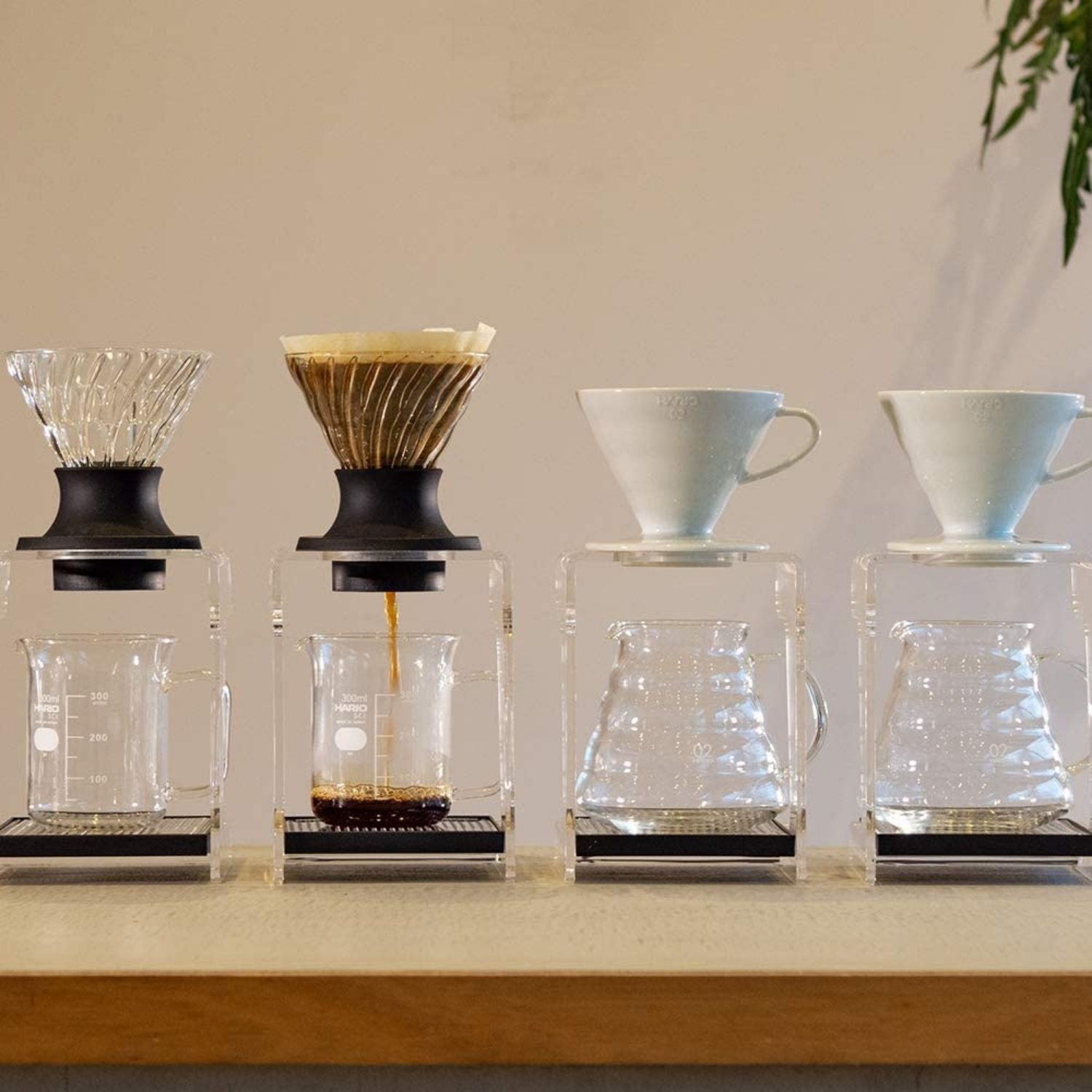 Materials
HARIO SWITCH
V60 Dripper: Heatproof glass
Base: Silicone rubber
Switch: PCT resin
Ball: Stainless steel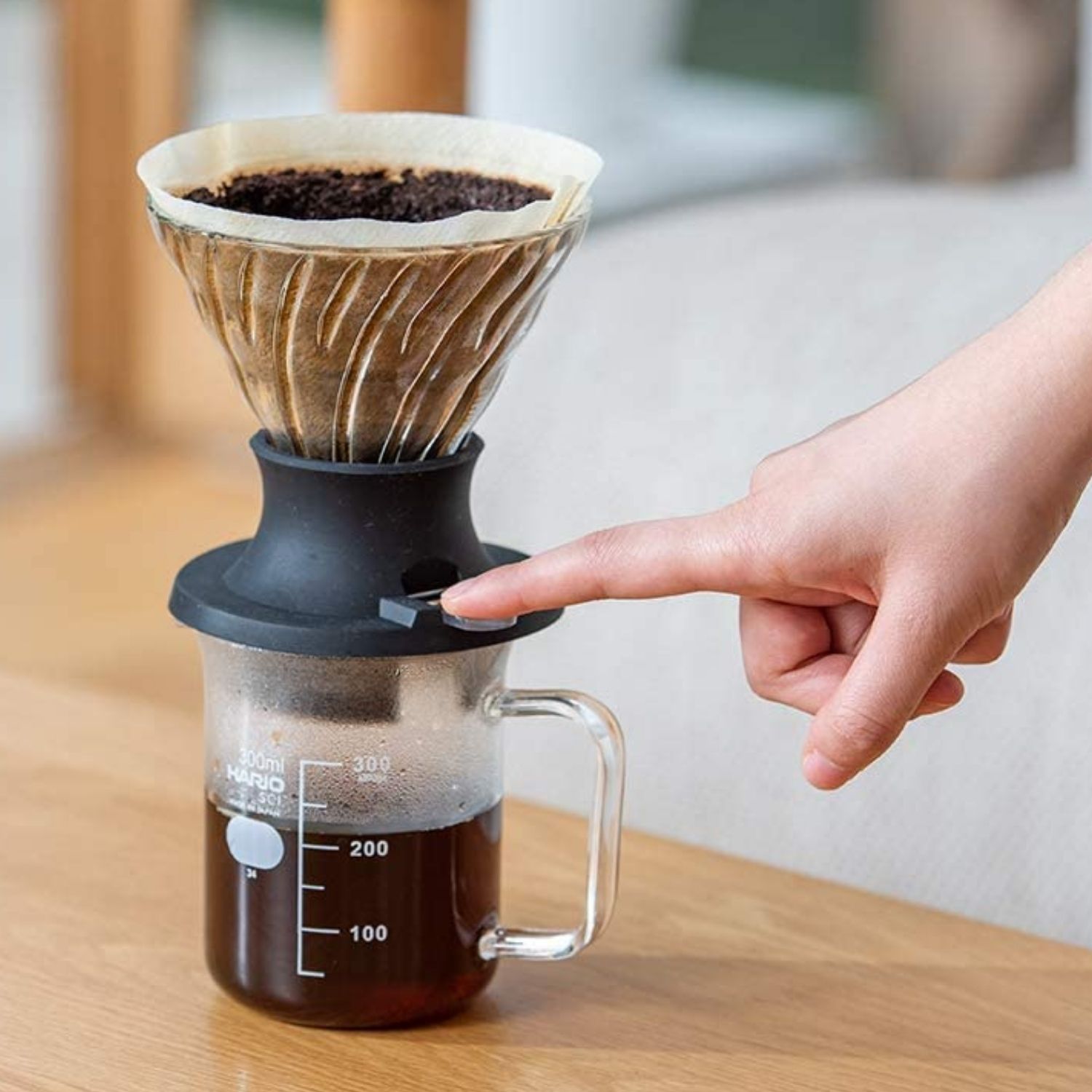 Specification
HARIO SWITCH
Colour: Black
Size: W136 × D136 × H15
Capacity: Finished capacity 360ml
Weight: (Incl. box): approx. 700g
You Might Like
Need some more inspiration? Look no further - here's some of the gear that we personally couldn't live without.