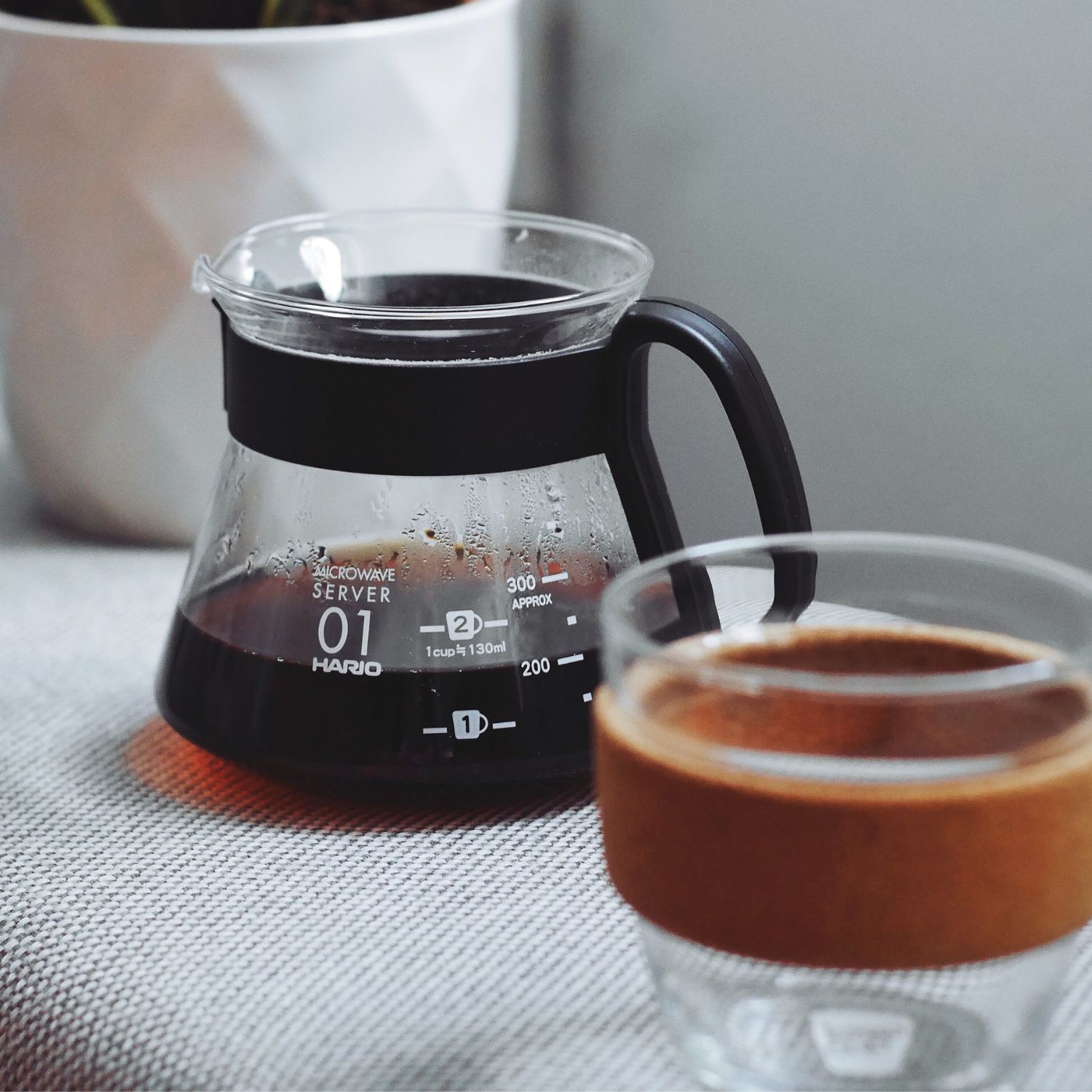 Compatible with all Hario drippers
Hario V60 Glass Range Coffee Server
Simple and attractive glass design is suitable for home or coffeehouse settings. This server is compatible with all Hario drippers and serves up to 4 people (dependant on size). It's also a great option for brewing with the AeroPress, Tricolate or Clever Dripper.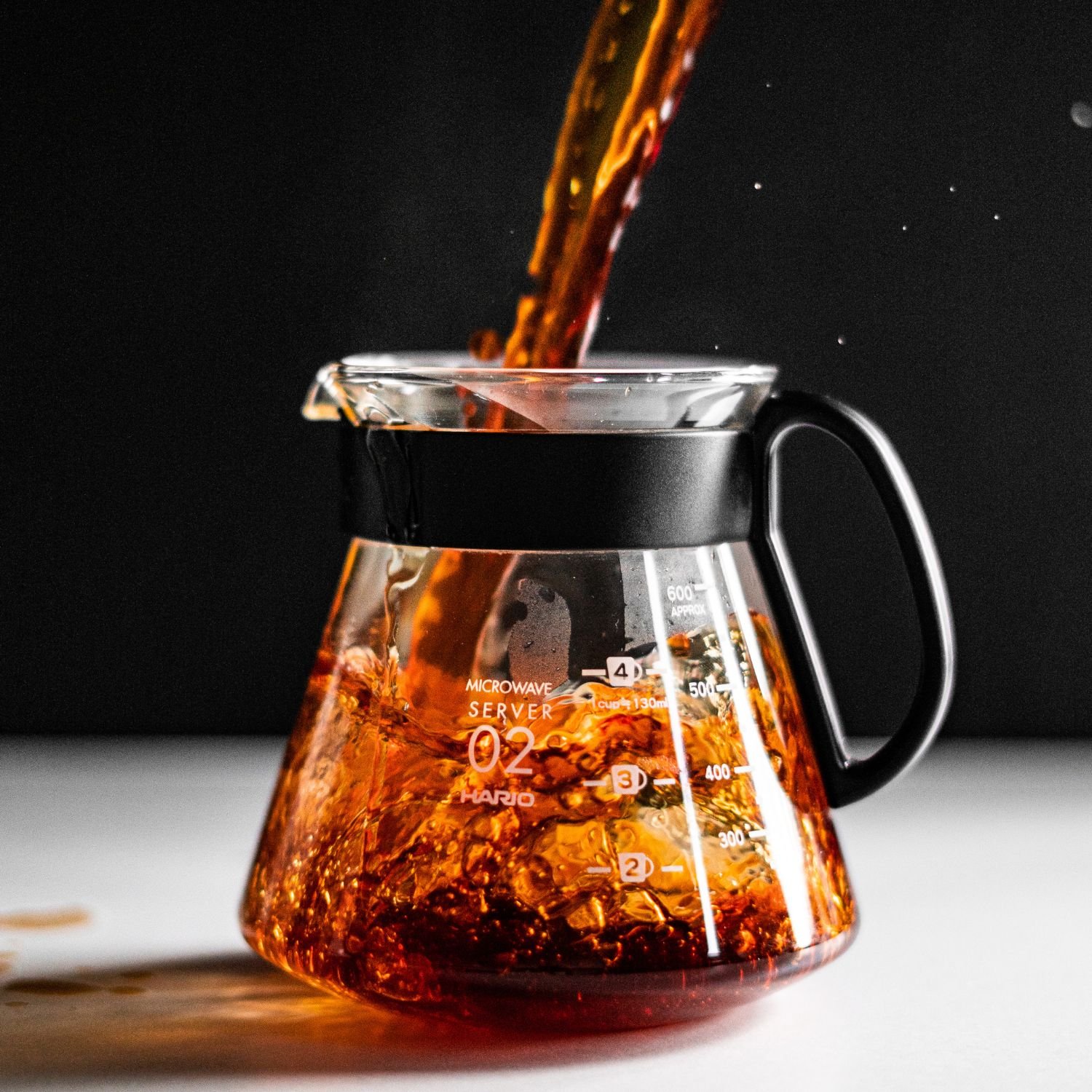 Different Sizes Available
Hario V60 Glass Range Coffee Server
Choose from Size 01 (360ml) or Size 02 (600ml) depending whether you're brewing for yourself or to share.
The Hario range server has a plastic handle which is attached to a plastic ring around the neck of the coffee server. This is to ensure that no matter how hot the beverage is inside; the heat from the glass server will not get transferred to the handle. The V60 server has a lid that fits in well but is not air-tight allowing coffee to cool down slowly.
You Might Like
Need some more inspiration? Look no further - here's some of the gear that we personally couldn't live without.