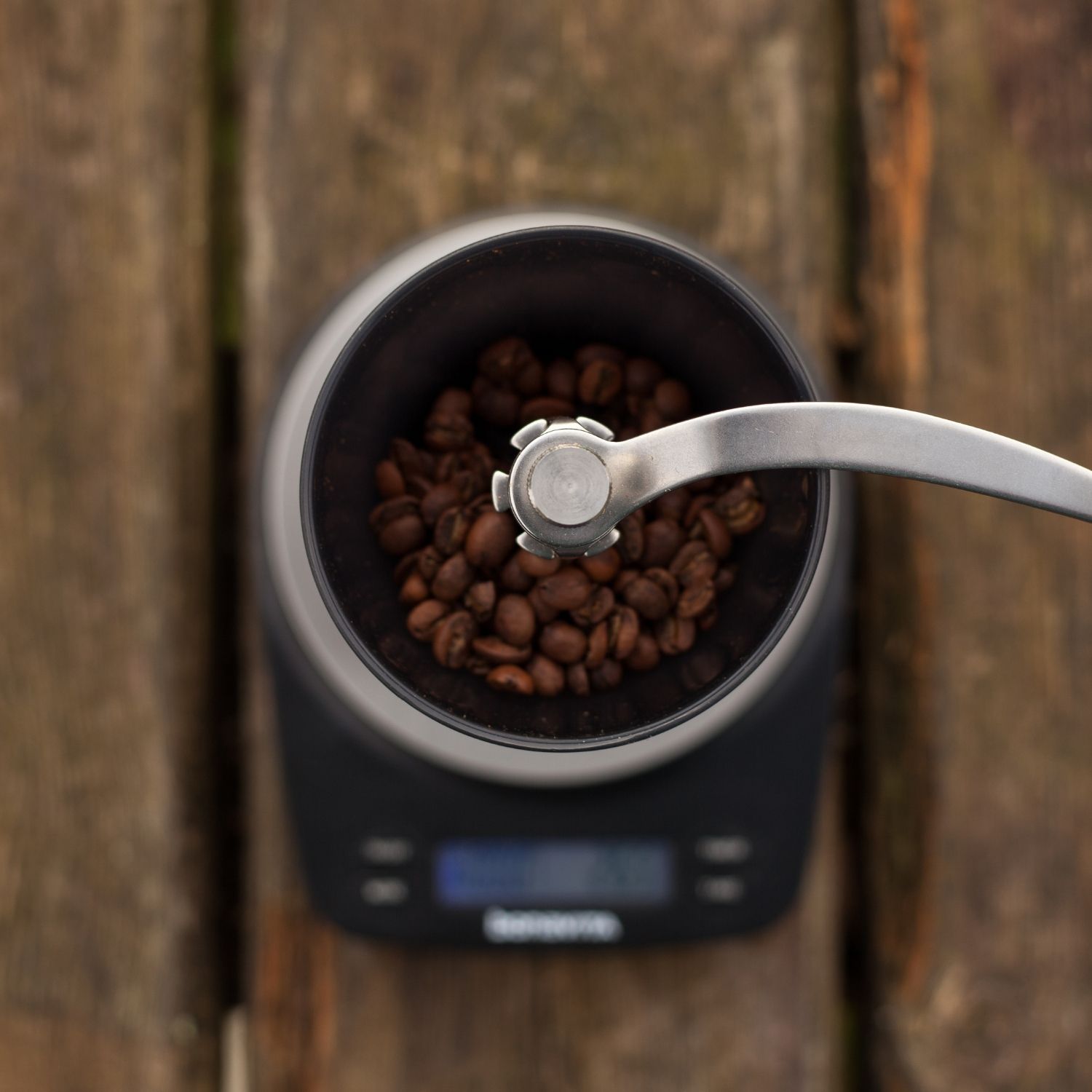 Sturdy hand grinding
SKERTON PRO
The Skerton PRO manual grinder has a slick anti-slip grip which ensures a truly stable grind. While the top transparent lid prevents the beans from scattering.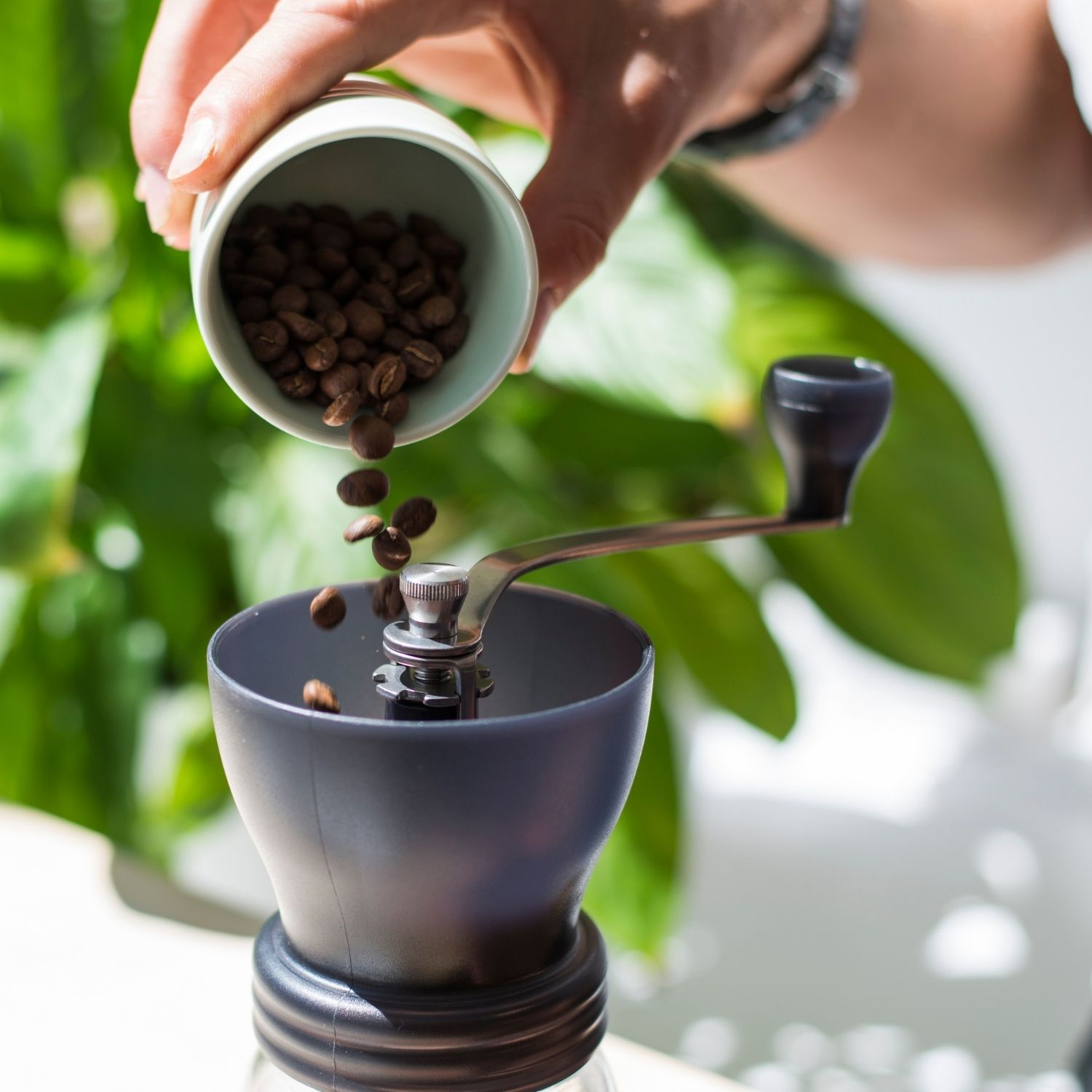 Part of your routine
SKERTON PRO
Set the kettle to boil, grind your fresh coffee beans, brew and enjoy delicious cup of coffee every morning.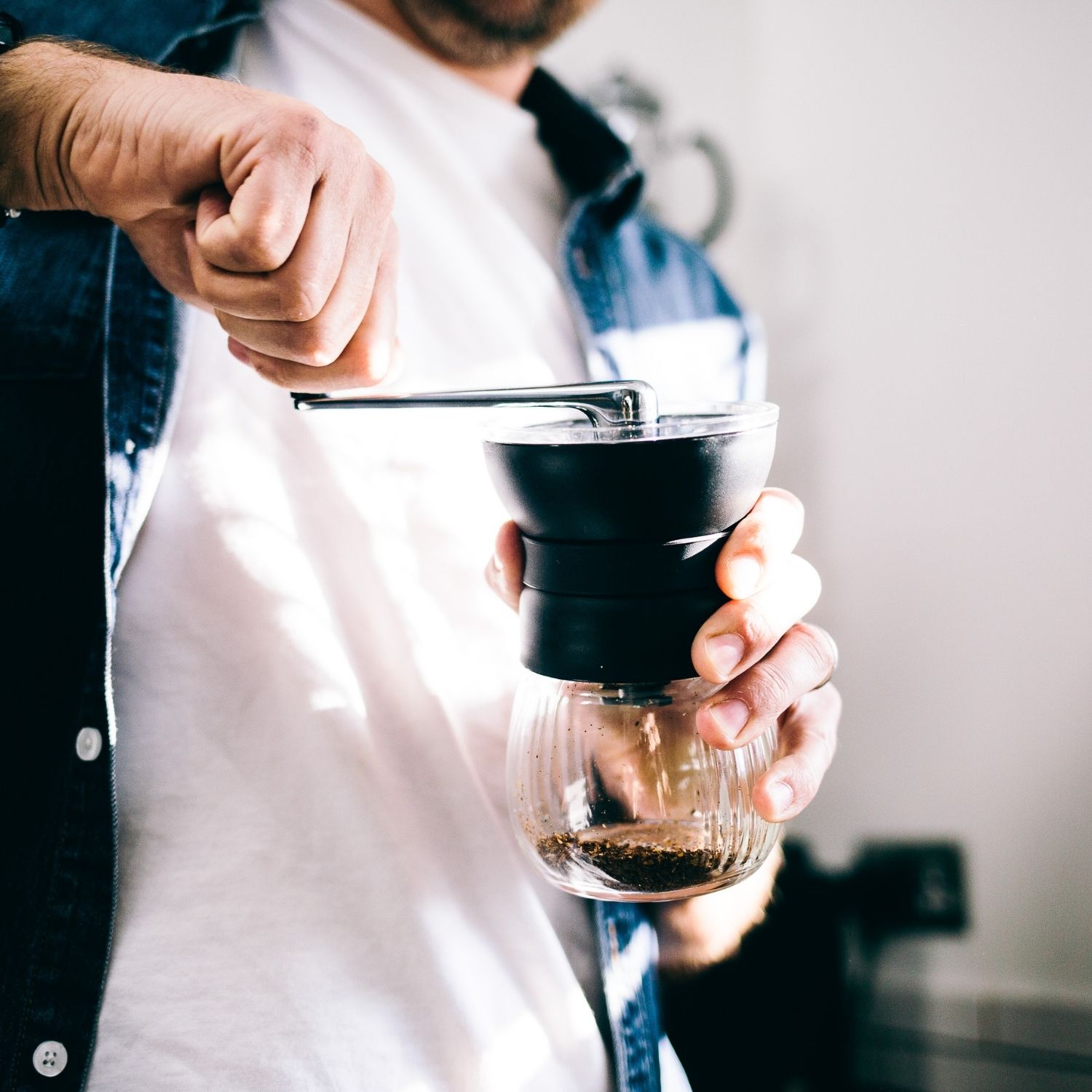 Form meets function
SKERTON PRO
Apart from beautiful aesthetics the Skerton PRO has improved grind adjustment which lets you to select fine/coarse settings to get the all-important consistent grinding results. It also has improved sturdiness due to stronger grind shaft and easy to detach stainless steel handle for smoother grinding experience.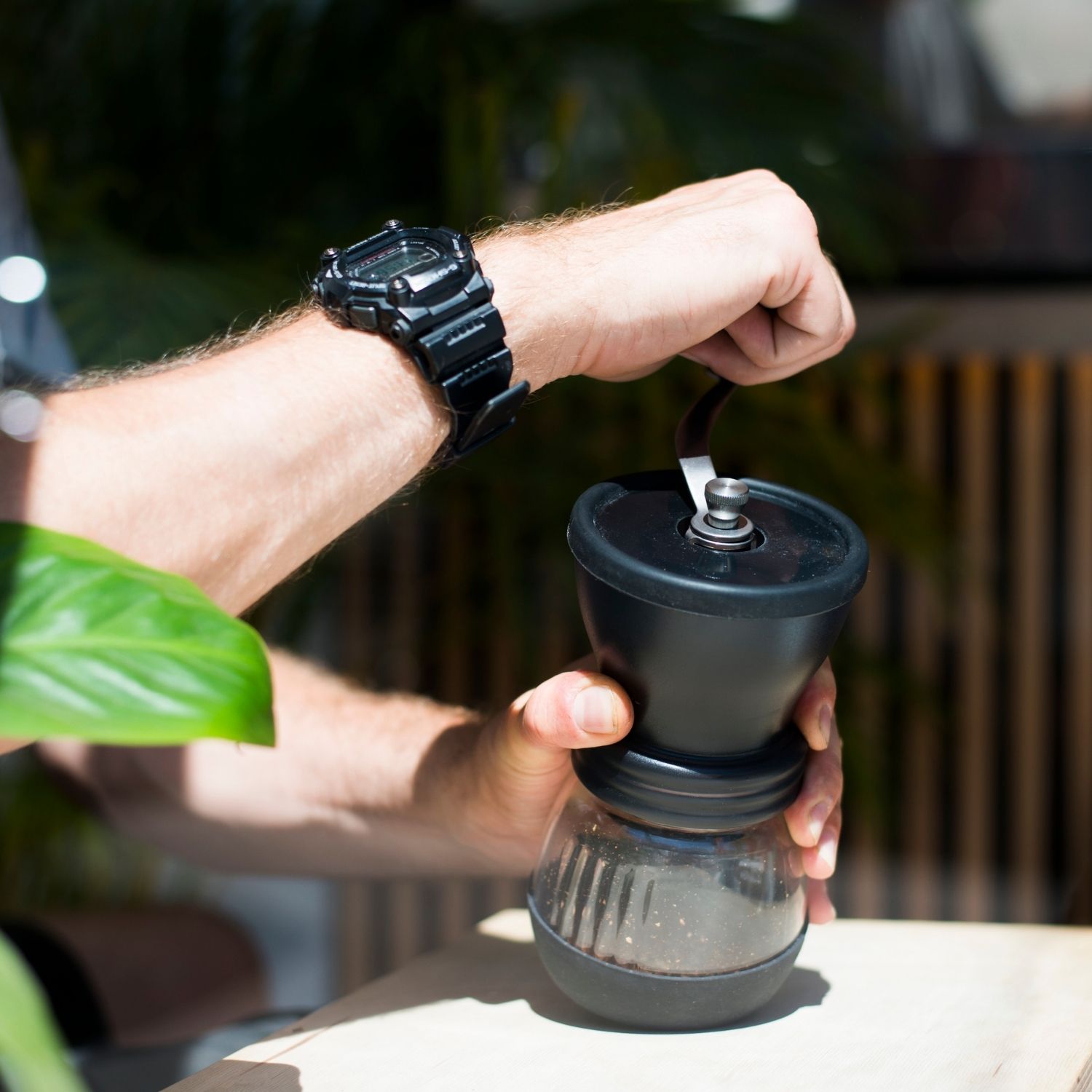 Features
SKERTON PRO
Easy to Detach Stainless Steel Handle
Anti-Slip Rubber Grip
Improved Grind Adjustment for Consistency
Stronger Grind Shaft
Fully Washable
Glass Bowl Hopper 100g Capacity