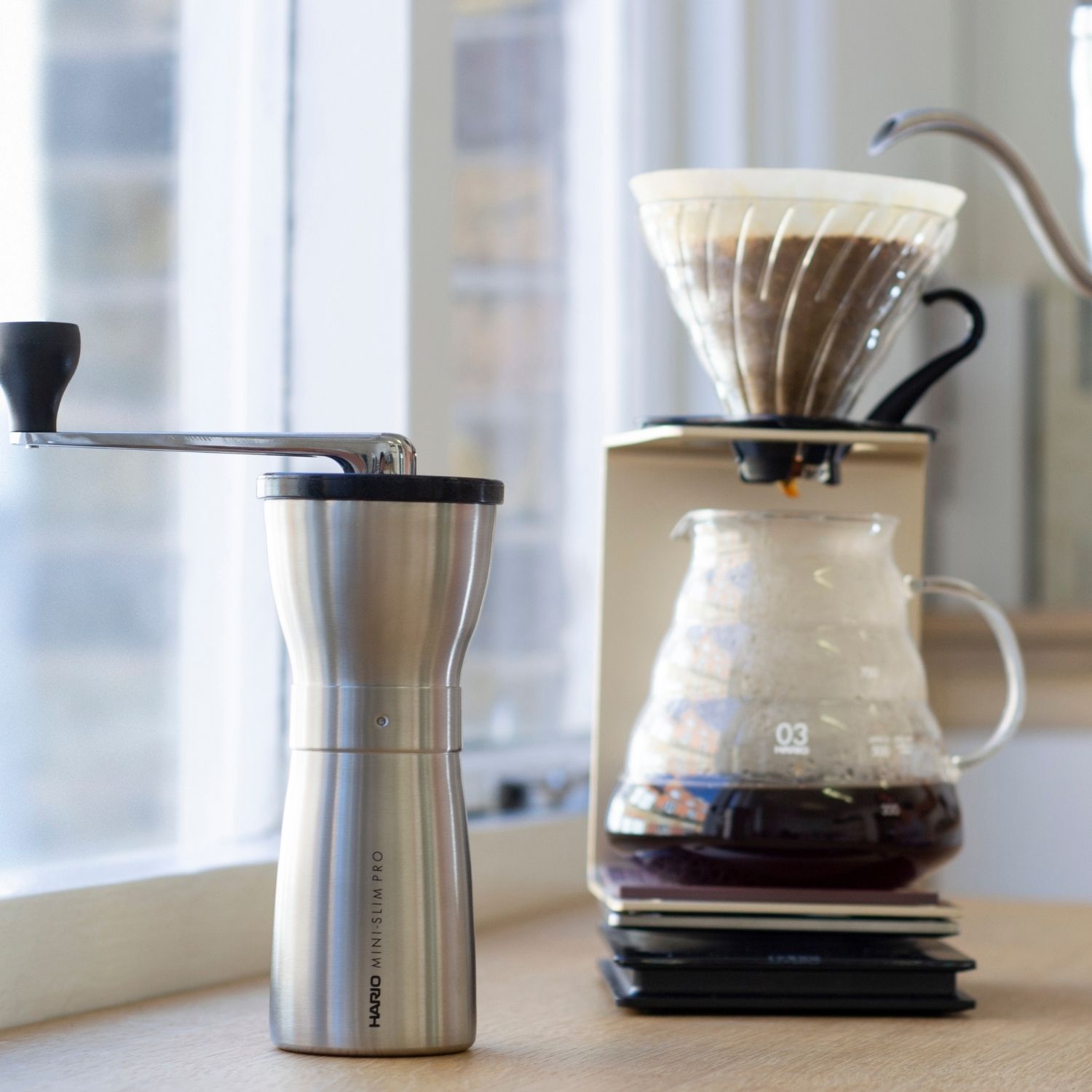 Japanese Design
HARIO MINI SLIM PRO
Designed by Hario in Japan to provide coffee lovers with easy access to freshly ground coffee. The Mini-Slim Pro has a small, lightweight design which makes it the perfect travel accessory for any coffee lover.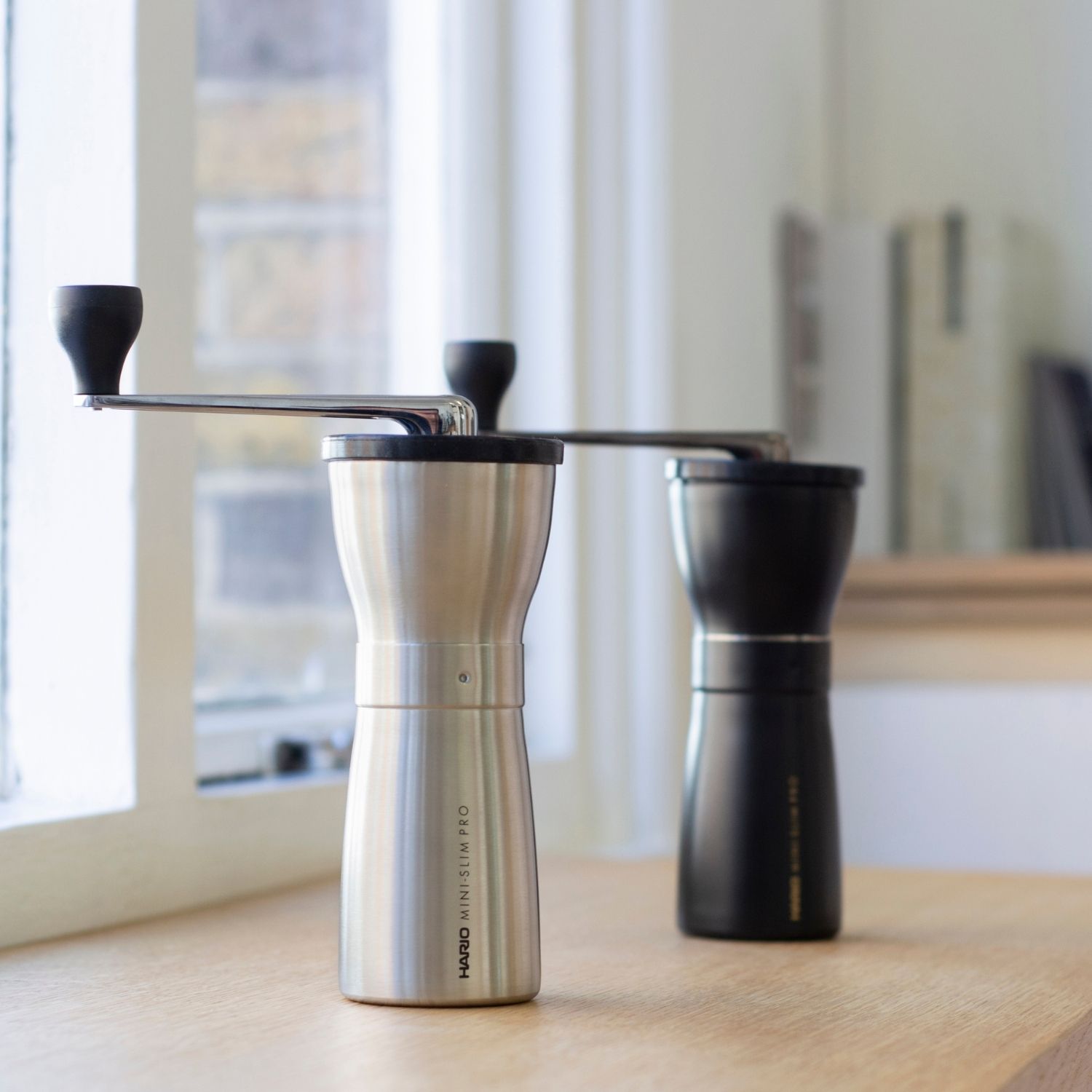 Perfect Grind
HARIO MINI SLIM PRO
Ceramic conical burrs ensure a precise, uniform grind. The burrs transfer less heat and shave coffee beans versus cracking them like blade grinders. Ergonomically designed crank handle detaches for compact storage and easy travel.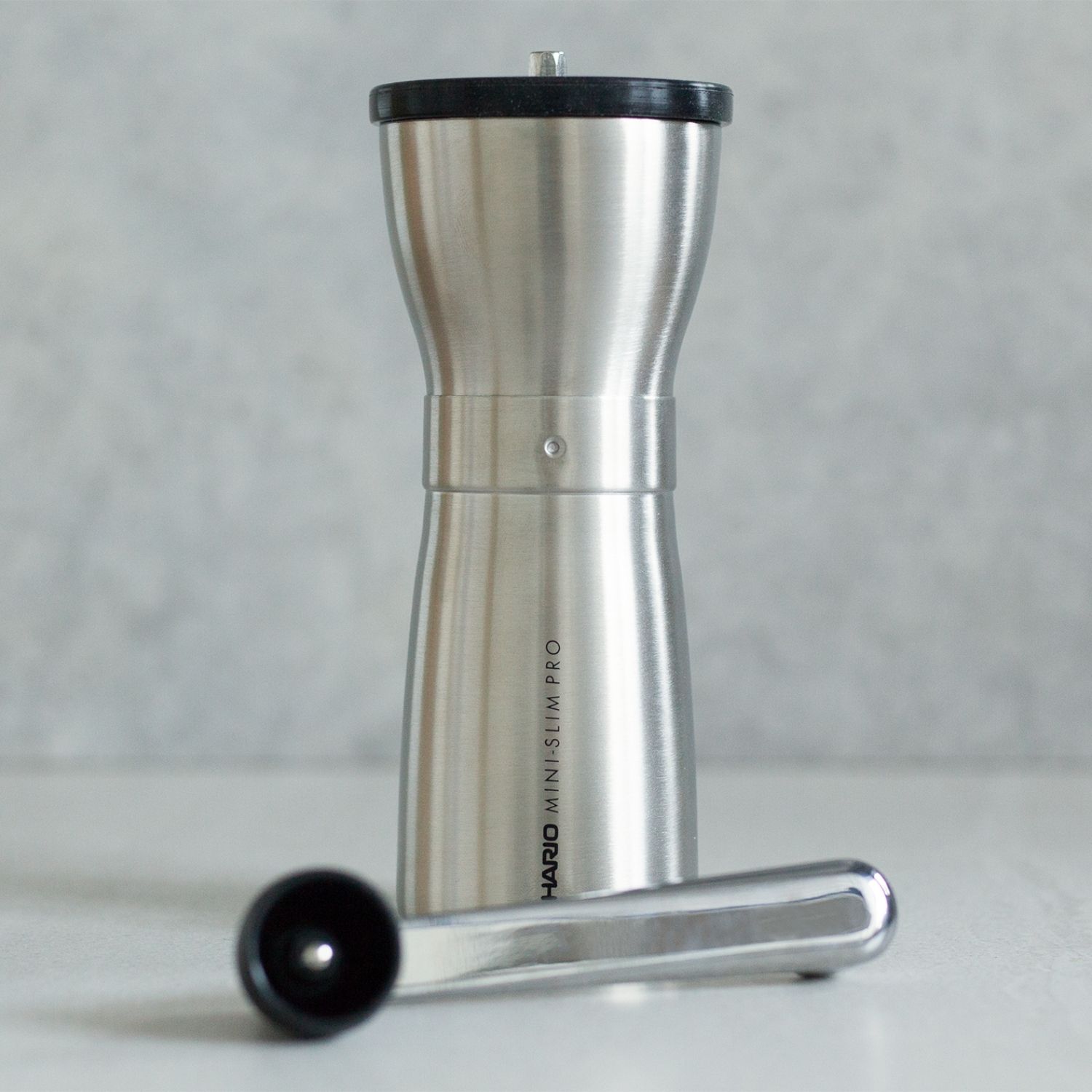 New and Improved
HARIO MINI SLIM PRO
Same great features as the Mini-Slim Plus, and now upgraded with a stainless steel body, and cast iron handle for more strength and a sleeker look.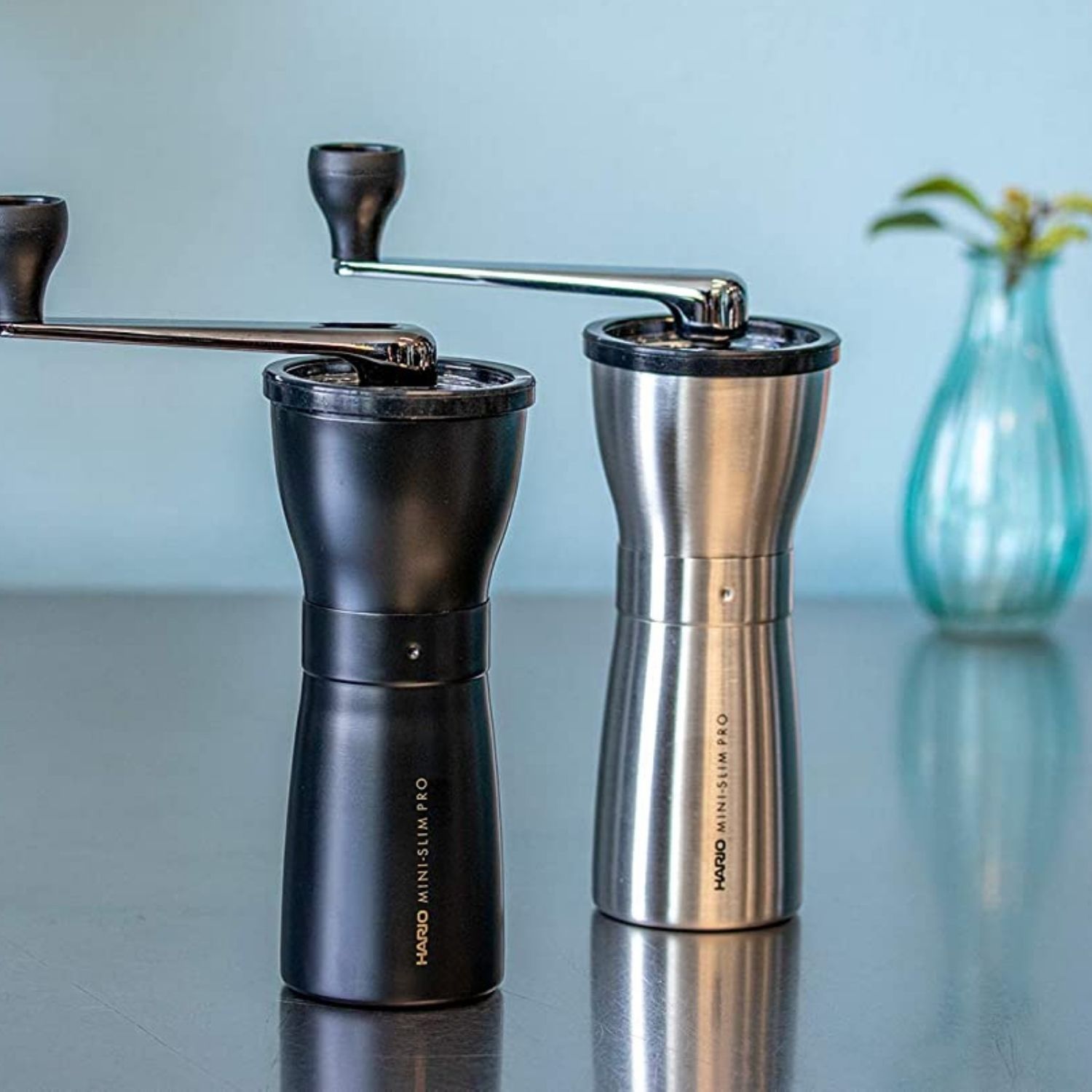 Great for both beginners and pros
HARIO MINI SLIM PRO
Its slim, compact design makes for a great grinder for home and travel. Ceramic mill is easily adjusted for right grind coarseness providing a consistent grind for perfect fresh coffee .