Tolima
Chaparral Decaf is produced by Surcafe, a cooperative of 117 coffee farmers in South Tolima.
Full flavour minus the buzz
Chaparral Decaf has notes of apple crumble, chocolate and lime.
Sugar Cane Decaf Process
The coffee is steamed to remove the silverskins then moistened with hot water to prepare them for the hydrolysis of caffeine, which is attached to the salts of the chlorogenic acid within the coffee.
The moistened coffee is then washed with natural ethyl acetate solvent, to reduce the caffeine down to the correct levels. Then the coffee is steam washed and dried to a hydration of 10-12%.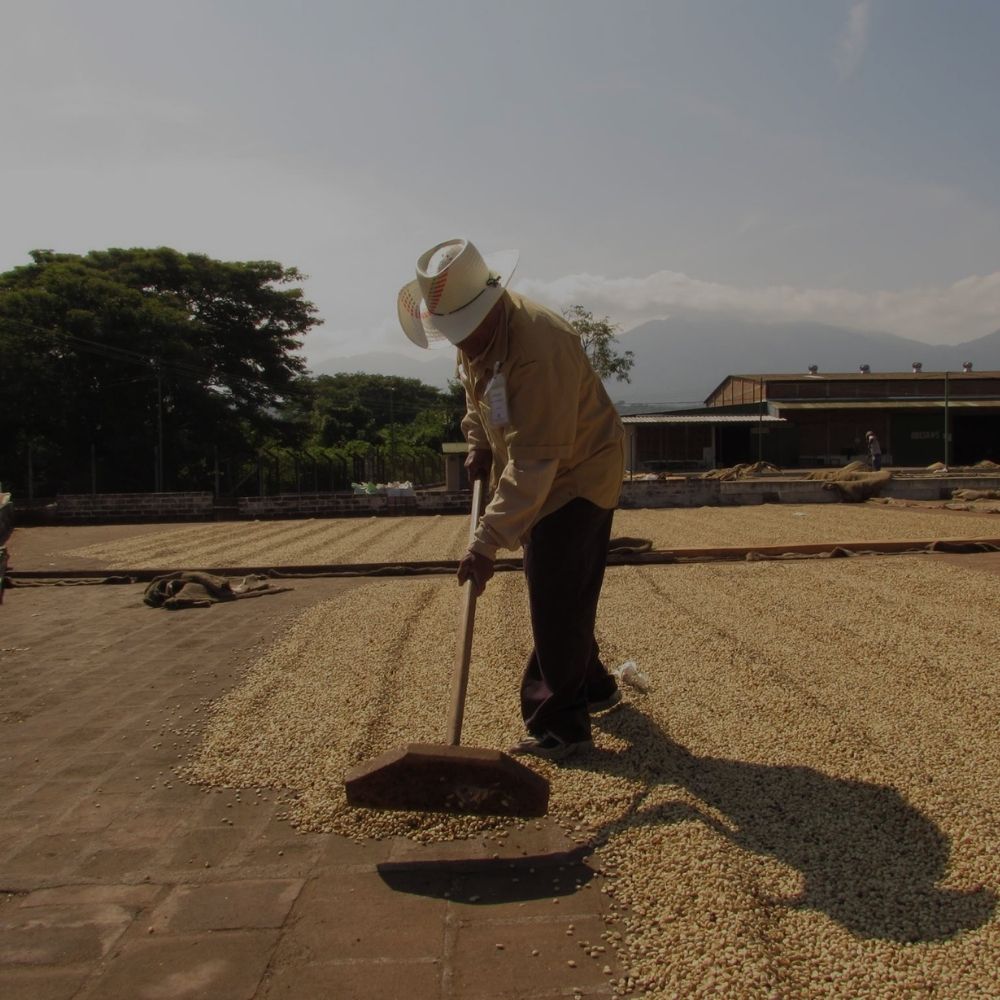 Medium Intensity
This is a medium roast coffee with huge complexity and character. Sweet and fruity, it's a coffee to savour.
Brew Guide
COLOMBIA - CHAPARRAL DECAF

Espresso
18g in, 36g out, extracted over 27(±3) seconds.

AeroPress
35g coffee, 150ml water, brewed in 1:30. Dilute to taste with 150-200ml water.
See More You Might Like
We love how the world of coffee changes with the seasons. If you like this, take a look at some of our suggestions here - you might just find your new favourite.
Brewing Guides
Everyone's setup is unique, but here are some good starting points.